A 4-year-old child died as a result of an enemy attack, the baby went with her mother to classes with a speech therapist.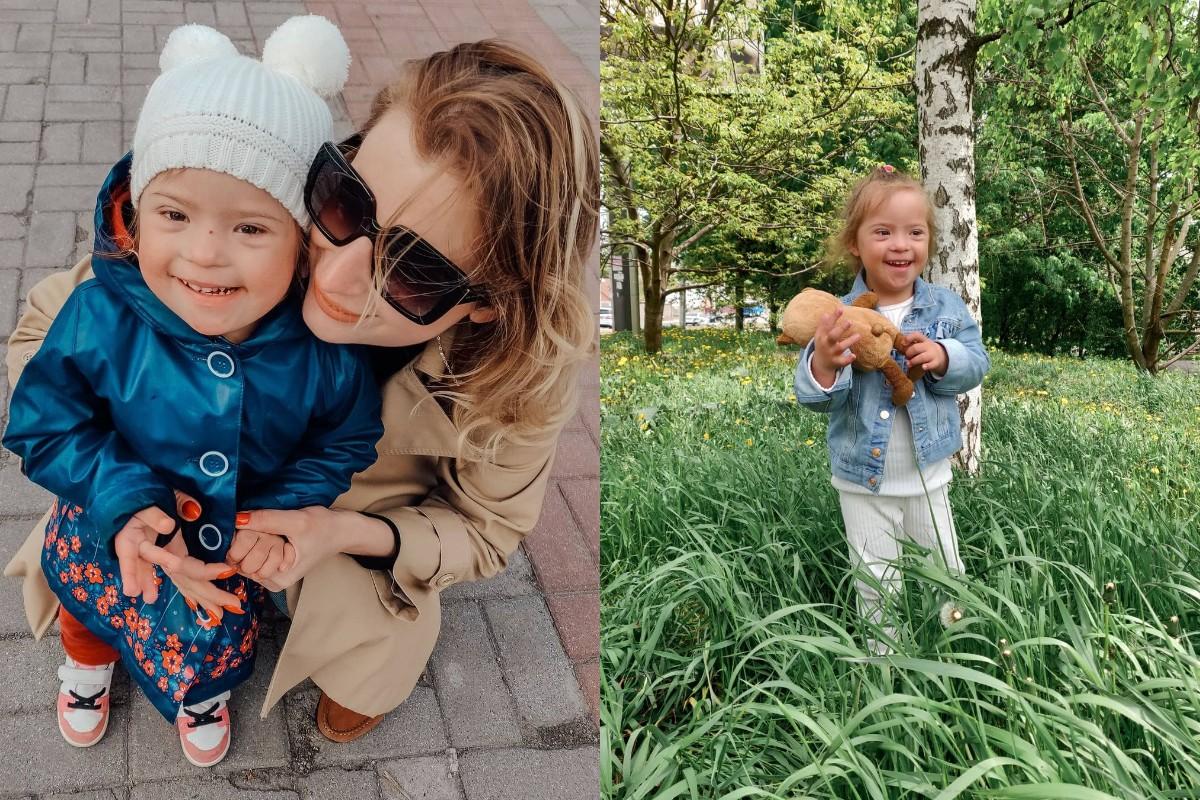 Little Lisa was buried in Vinnitsa – a 4-year-old girl whom the Russian Federation killed with rockets. On July 14, the child and his mother came under fire, the aggressor country hit people with "Caliber". Today, July 17, little Lisa was buried, violinists played during the farewell, and toys were placed in the coffin for the child.
It is reported by "Suspilne" .
To say goodbye to little Lisa came her relatives, acquaintances and just residents of Vinnitsa, who still cannot recover from the tragedy and sympathize with the girl's family. The mother of the child could not say goodbye to her daughter, because now she is in one of the hospitals in the city. The woman has a serious abdominal injury and is fighting for her life.play video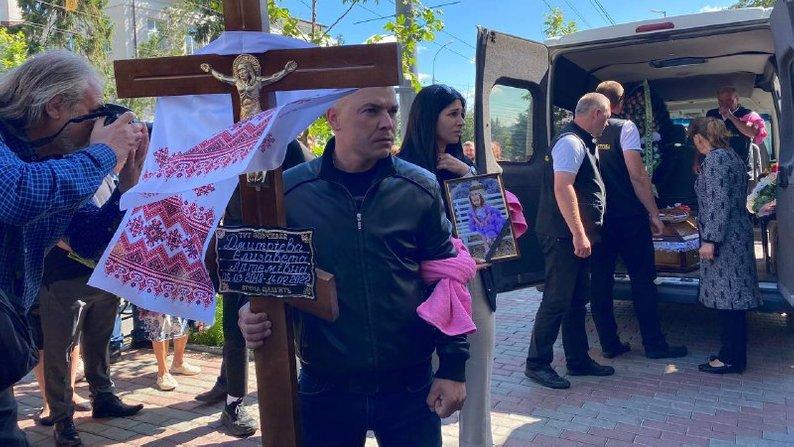 The ceremony of farewell to the child, whom the Russian Federation killed with a rocket, took place at the Spaso-Preobrazhensky Cathedral. The girl had Down's syndrome, and at six months she underwent a serious heart operation, which her grandmother told Suspilny about. On July 14, when the invaders hit Vinnytsia with "Caliber", the child died instantly.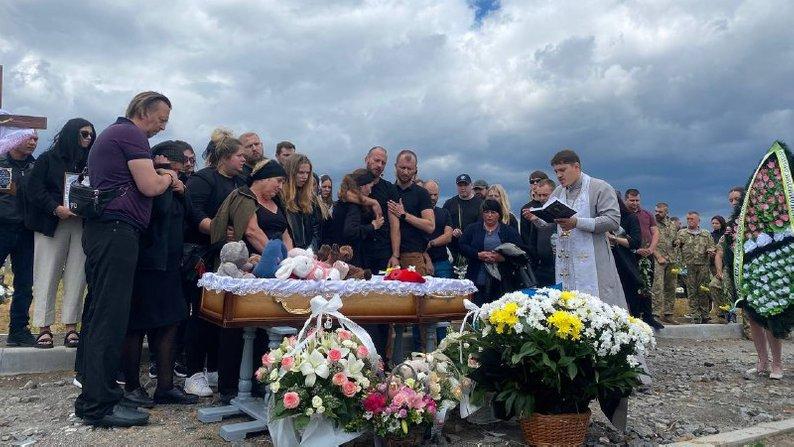 "They loved her very much. I remember how my grandmother told me how she wakes up early in the morning so as not to wake her mother, then she comes up to her grandmother, opens her eyes and says:" You are not sleeping. "And my grandmother pretended to be asleep in order to "maybe she still slept, but she woke up early. They have a pug dog, I don't remember her name, it will be hard for her too, because Lisa slept on it and lay. It's hard for everyone, the family is the hardest" – told reporters a colleague of grandmother Helena Sidorenko.
Another woman who knows the families of little Liza said that the mother of the child is now in a serious but stable condition. The woman has already come to her senses, although she still does not understand well what happened. She was not even told about Lisa's burial.
"She doesn't know a lot of circumstances, and we haven't even informed her about today's event either. And we just hope for her recovery, for the strength that she needs, and for those people who suffered from the tragedy. After all, apart from the story of Irina and Lizonki, there are still stories when parents and children suffered," Elena Verlan-Kulshenko told Suspilny.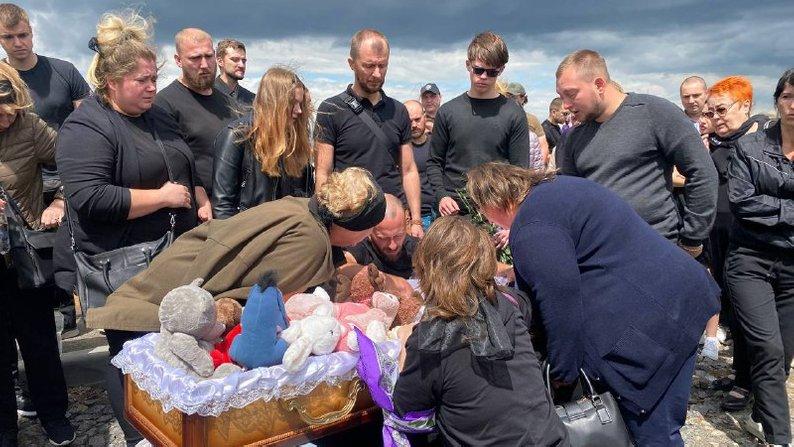 Little Lisa was buried at the city cemetery in Sabarov. During the farewell ceremony, violinists played for the child. They performed "Red Kalina" – the girl was very fond of listening to the violin. Flowers and toys were placed in the coffin of the child. The little angel was given a wreath of white flowers. 
(C)UNIAN 2022