Explosions and shooting are also heard in the village.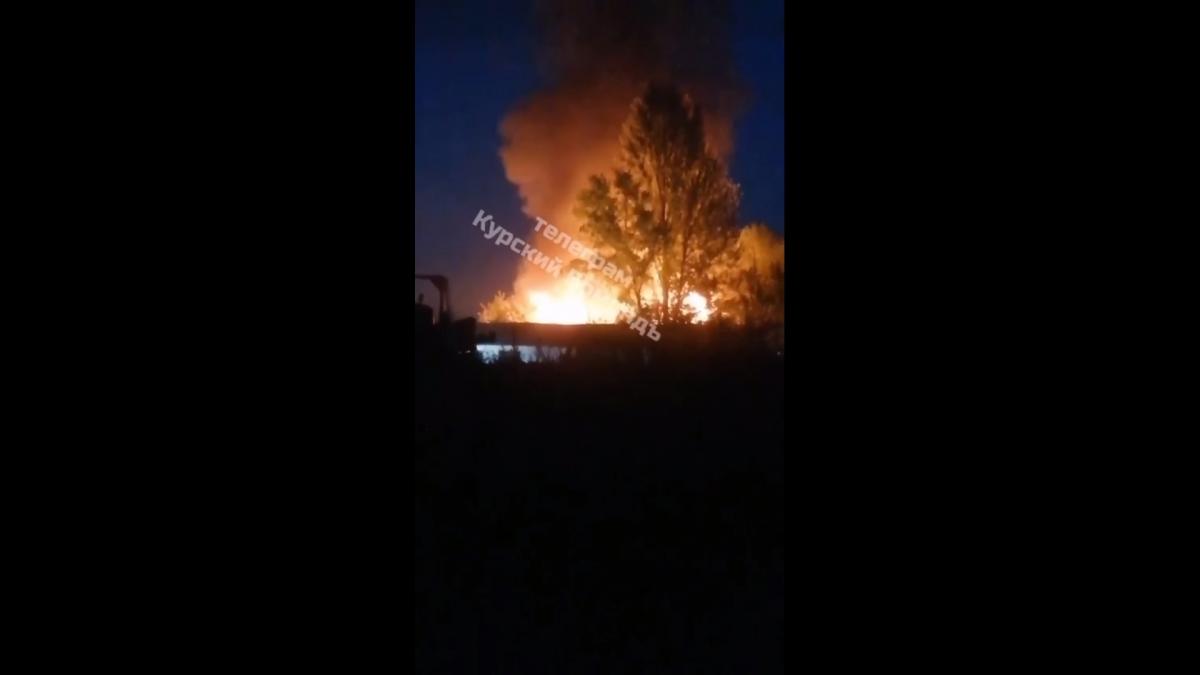 In the Kursk region ( Russia ), locals report fires and explosions.
A number of messages and complaints appeared in regional Telegram channels.
According to eyewitnesses, a building with an area of ​​200 square meters is on fire. Rescuers rushed to the scene.
According to separate reports, explosions and shooting are also heard in the village.
On the evening of July 17, the Russian military asked the residents of the region to remain calm: "Our military began to carry out combat missions within the framework of the "SVO" (war – UNIAN) on the border of the Glushkovsky district with the Sumy region. That is why shots are heard here."
https://t.me/uniannet/64677?embed=1
War in Ukraine: current data
Russian troops continue to advance in the east of the country. According to the General Staff, on July 16, Ukrainian forces repulsed enemy assaults in the Slavyansk and Bakhmut directions.
At the same time, the Armed Forces of Ukraine continue to effectively destroy enemy ammunition depots in the occupied territories. The Pentagon believes that the Russian offensive has slowed down significantly due to the use of HIMARS systems by Ukraine.
The day before, Russian Defense Minister Sergei Shoigu ordered the invaders to intensify fighting in "all directions", which The New York Times journalists assessed as a signal that Russia is moving to a more aggressive phase of the war.
At the same time, according to analysts from the Institute for the Study of War, Putin ordered the capture of Kharkov , as evidenced by the increased shelling of the region by Russian troops.
(C)UNIAN 2022