The award was presented "for great merits in shaping a positive image of Russia."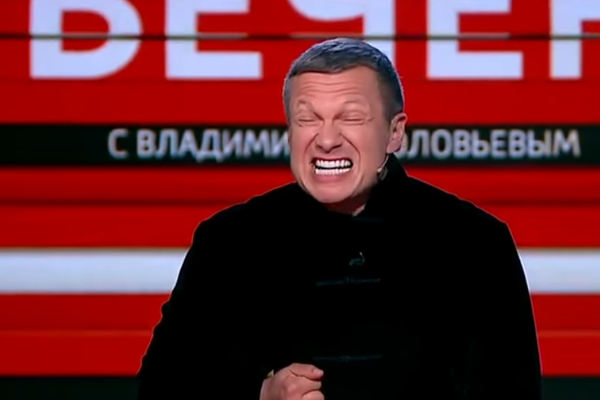 Russian President Vladimir Putin awarded TV presenter Vladimir Solovyov with the Order of Merit for the Fatherland, 4th class.
The corresponding decree is published on the official portal of legal information.
The document says that he was awarded the award "for great services in shaping a positive image of Russia and active participation in socially significant events.
Note that this is not the first state award received by one of the main TV propagandists and ideologists of the war in Russia.
Previously, from the hands of Putin, he received the "Order of Friendship", "Gratitude of the President of the Russian Federation", "Order of Honor", "Medal of Nikolai Ozerov", as well as the "Order of Alexander Nevsky", for "high professionalism and objectivity" in justifying the annexation of Ukrainian Crimea .
The Russian propagandist, host of the Soloviev Live (Full Contact) and Evening with Vladimir Solovyov shows, is on the sanctions lists of the EU, Great Britain, Canada, Australia, and is included in the List of Persons Posing a Threat to the National Security of Ukraine. His channel "Soloviev Live" on YouTube is closed due to violation of the terms of use of the platform.
(C)UNIAN 2022