The number of victims is unknown due to lack of communication with the city.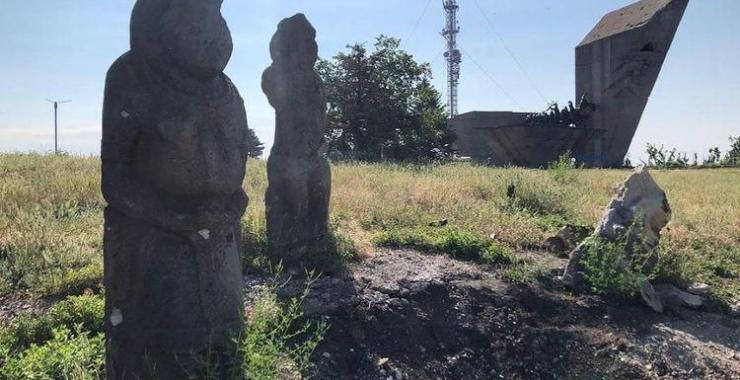 In the occupied Izyum, Kharkiv region, Russian invaders fired on Mount Kremenets, where locals had gathered to call their relatives. It is not yet known how many people died, since there is no connection with the city.
This is reported by the local edition KHARKIV Today .
The tragedy at Kremenets occurred on July 8. The occupiers decided on a massive shelling in order to limit the communication of city residents with relatives who are in the territory controlled by Ukraine.
According to eyewitnesses, dozens of people came to Kremenets that day, because only there they catch the connection of Ukrainian mobile operators. According to the newspaper, at 14:00 cluster munitions hit the mountain.
"The occupiers always stood on the mountain and listened to what people were saying. Namely, on that day, there was not a single one. My neighbor Denis Shcherbak, a good guy, died, his wife remained," said volunteer Yulia Cherednik, who was able to save her family.
Social networks are actively spreading information about the death of about a dozen people. The exact number of victims is unknown. The occupiers have banned burials in the city and do not allow relatives to pick up the bodies.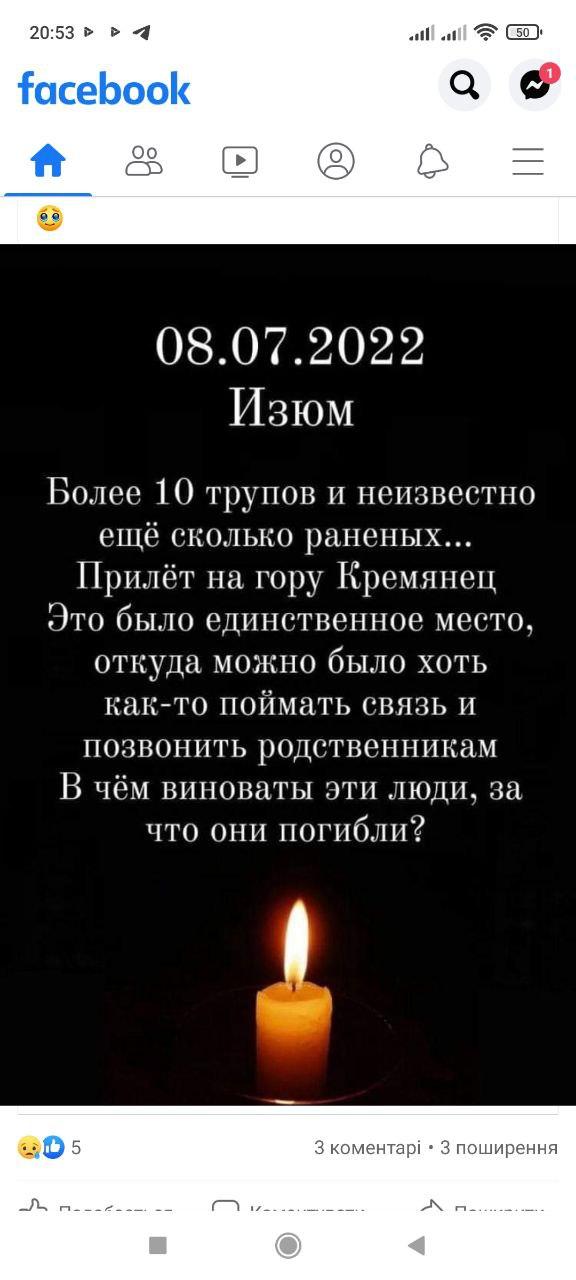 Russian propagandists have traditionally blamed Ukraine for the tragedy and promised to publish the names of the victims. However, eyewitnesses claim that the shells came from the deep rear of the occupiers in the Izyum region.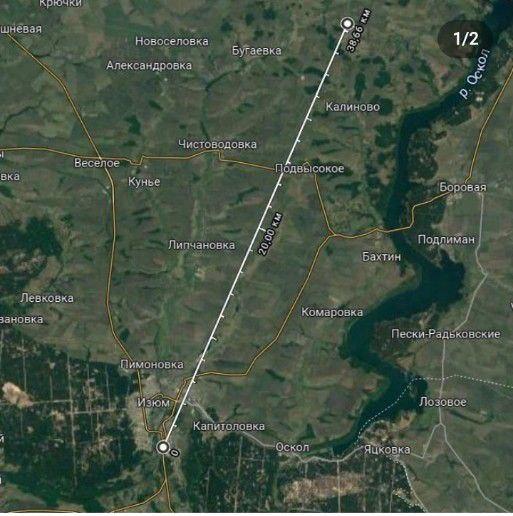 "The strike was delivered by a cluster shell when people gathered to make calls to Ukraine. The Armed Forces of Ukraine simply technically could not fire cluster shells at Izyum. Not to mention the fact that there is no real reason for such strikes," said Maxim Strelnik, head of the Izyum City Council department.
(C)UNIAN 2022