Violetta Orlova 07:19, 07/12/22 YHIAH
The invaders in units refuse to fight and demand to return them home.
The occupying troops of the Russian Federation are faced with an increase in desertion and disobedience among the personnel. The resistance movement prevents the Russians from strengthening administrative control over the occupied territories. Ukrainian partisans successfully "hunt" for collaborators and occupiers.
This is stated in the summary of the American Institute for the Study of War (ISW).
Analysts refer to the pro-Russian Telegram channel "Moscow Calling", which published an image of a billboard with information about 300 servicemen of the 205th separate motorized rifle brigade of the 49th combined-arms army of the Russian Federation. It was noted that all these servicemen refused to participate in hostilities in Ukraine.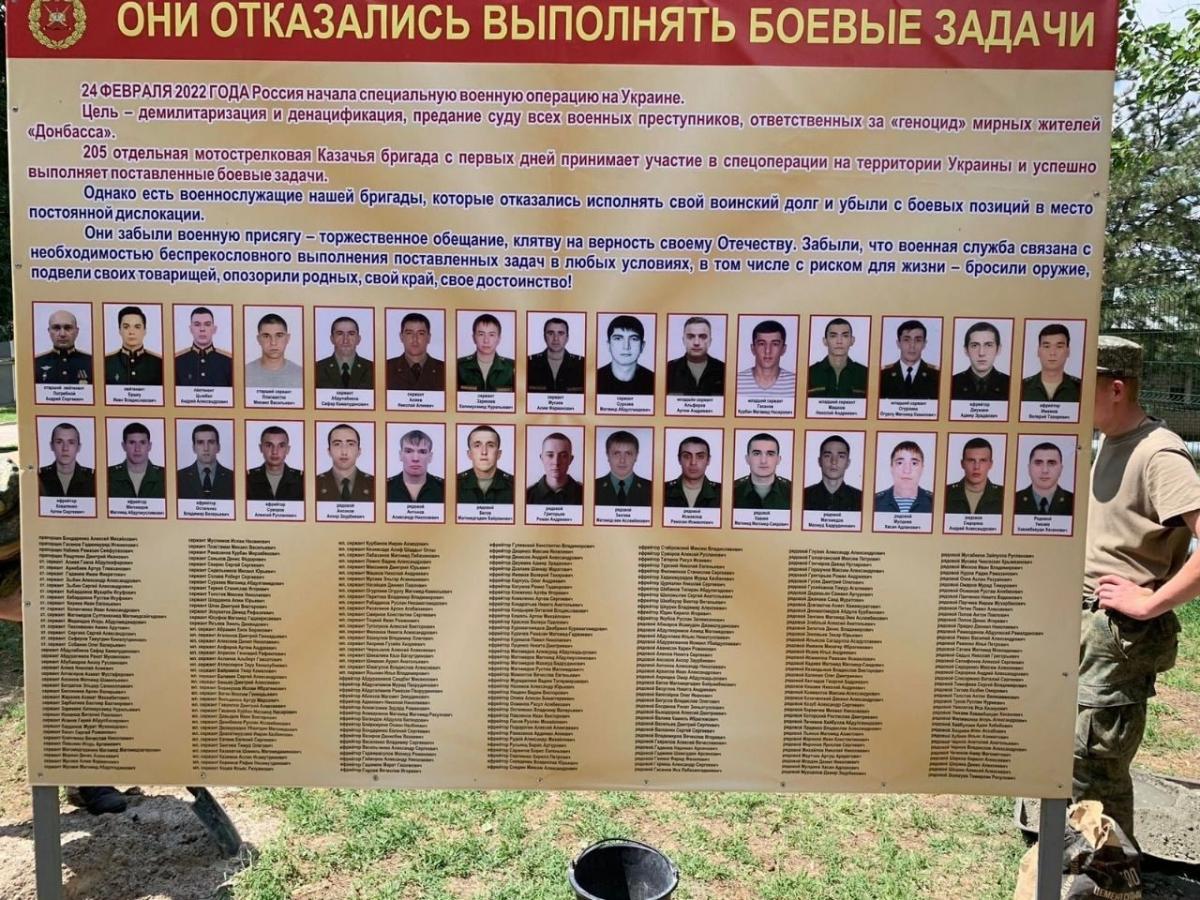 In addition, the General Staff of the Armed Forces of Ukraine reported that the 205th separate motorized rifle brigade (based in Budennovsk, Stavropol Territory) was deployed to Mariupol and the Zaporozhye region on March 3rd.
"The billboard confirms the report of the Ukrainian General Staff that cases of disobedience and desertion have become more frequent in the Russian troops," the ISW notes.
Earlier it was reported that Russian troops were trying to hold their positions in the southern direction, they did not commit offensive actions.
https://www.unian.net/war/sredi-okkupantov-uchashchaetsya-dezertirstvo-partizany-ohotyatsya-na-predateley-isw-novosti-vtorzheniya-rossii-na-ukrainu-11899599.html