The State Emergency Service rescued nine people from the rubble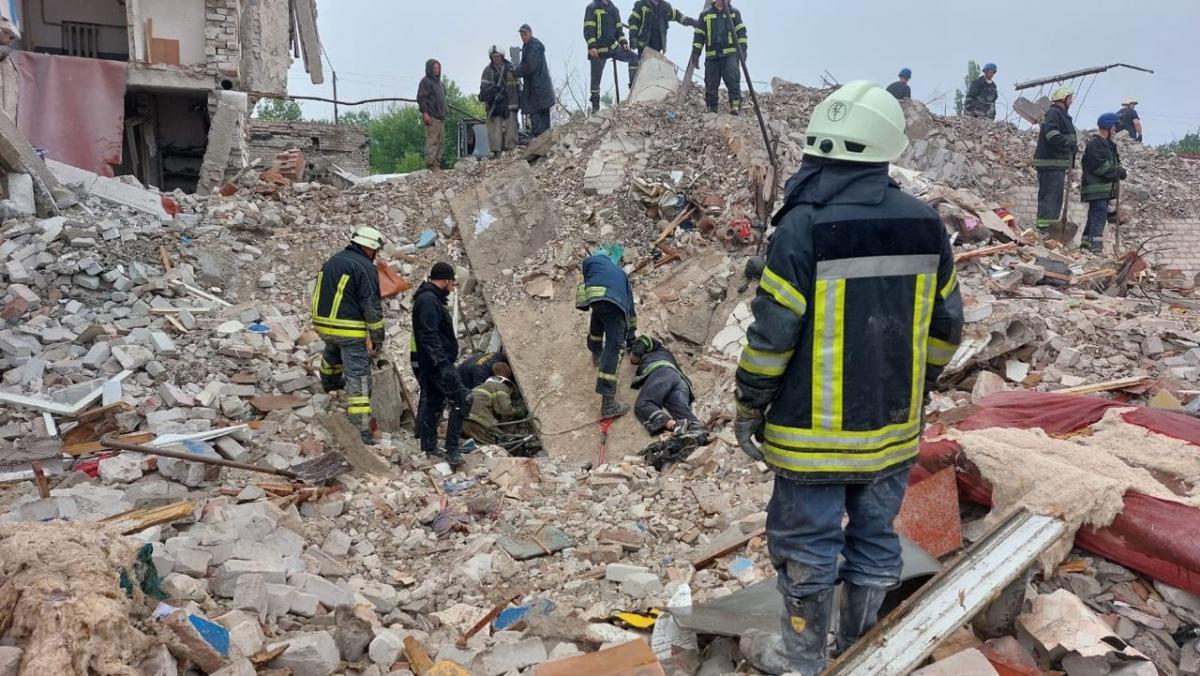 The death toll as a result of a missile attack on the village of Chasov Yar has increased. Rescuers found the bodies of 31 dead.
This was reported by the press service of the State Emergency Service of Ukraine .play video
As of 17:00, during the rescue operations in a five-story residential building, the body of one deceased was found.
"In total, since the beginning of work at the scene: the bodies of 30 dead were found, nine people were rescued from the rubble. The body of one dead person is visually observed," the report says.
In turn, the press secretary of the Donetsk OVA Tatyana Ignatchenko on the air of the telethon specified that the rescuers found 31 bodies. At the moment, work on the removal of rubble continues.
https://www.unian.net/player/KRjSgczuRescuers continue search and rescue operations in Chasovoy Yar
As UNIAN previously reported, on the evening of July 9, Hurricanes fired at the city of Chasov Yar, Bakhmut district, Donetsk region. The missiles hit the 5th floor. Two entrances to the house were completely destroyed.
The head of the Donetsk OVA Pavel Kirilenko reported that at least 30 people, including a 9-year-old child, could be under the rubble.
On the morning of July 11, it was reported that the bodies of 20 dead were found under the rubble of the house,  8 people were rescued . As of 13:55 , the death toll has reached 24 people .
(C)UNIAN 2022