The enemy warehouse in this settlement was destroyed for the fourth time.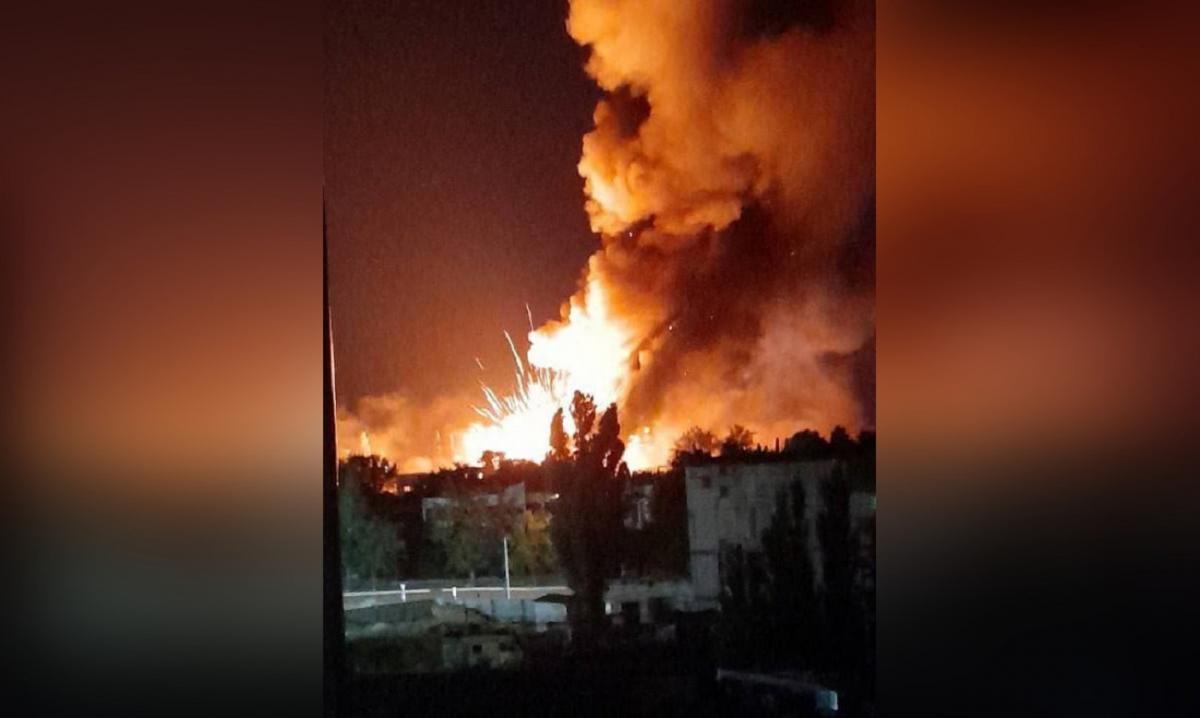 On Monday evening, July 11, the ammunition depot of the Russian invaders in Novaya Kakhovka in the Kherson region was again attacked by Ukrainian defenders.
This was confirmed by the speaker of the Odesa OVA Sergey Bratchuk.
"New Kakhovka. Minus BC (ammunition – UNIAN). Confirmed," he wrote.
Sergiy Khlan, who until now, has been the adviser to the chairman of the Kherson OVA, also confirmed the attack on Nova Kakhovka.
"In Novaya Kakhovka, minus the Russian ammunition depot. They brought, piled, and now they have fireworks for the night. People's windows fly out, but they are still happy … Because this also means that the Armed Forces of Ukraine are close. However residents of Novokakhovka, please take care of yourself and do not come close to the place of detonation. Hold on! Although the Rus will again say that it is only "cotton," he said.
The day before, numerous photos and videos began to appear on the Web, where you can see how the weapon detonates.
(C)UNIAN 2022