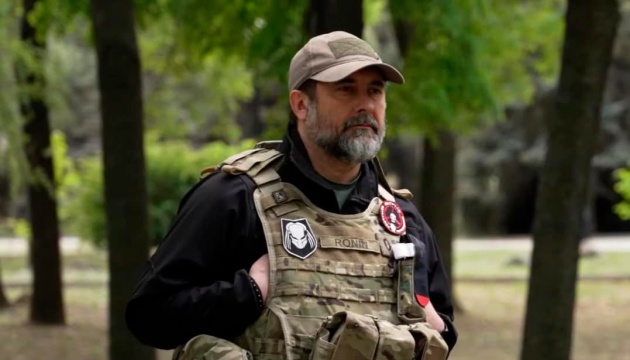 07.07.2022 14:53
The information about the terror in Luhansk region, in particular in Kreminna city, is coming more and more often.
"Everyone knows that the Russians persecute local residents with pro-Ukrainian views or those who simply refuse to cooperate with the occupiers. In Kreminna, terror has reached such a level that people are shot dead in the streets. Local collaborators help the occupiers as they hint at people with a pro-Ukrainian stance, indicate their exact addresses," Head of the Luhansk Regional Military Administration Serhiy Haidai posted on Facebook.
https://www.facebook.com/plugins/video.php?href=https%3A%2F%2Fwww.facebook.com%2Fodalug%2Fvideos%2F423597793020114%2F&show_text=0&width=560
Those who do not want to go to work are forced to do so by threats. For example, this concerns people dealing with administration or economy.
Men who agree usually receive summons to the army.
Since February 24, full-scale Russian military aggression has been ongoing in Ukraine.
(c)UKRINFORM 2022