The Patriots handed over to the Armed Forces new targets in the city.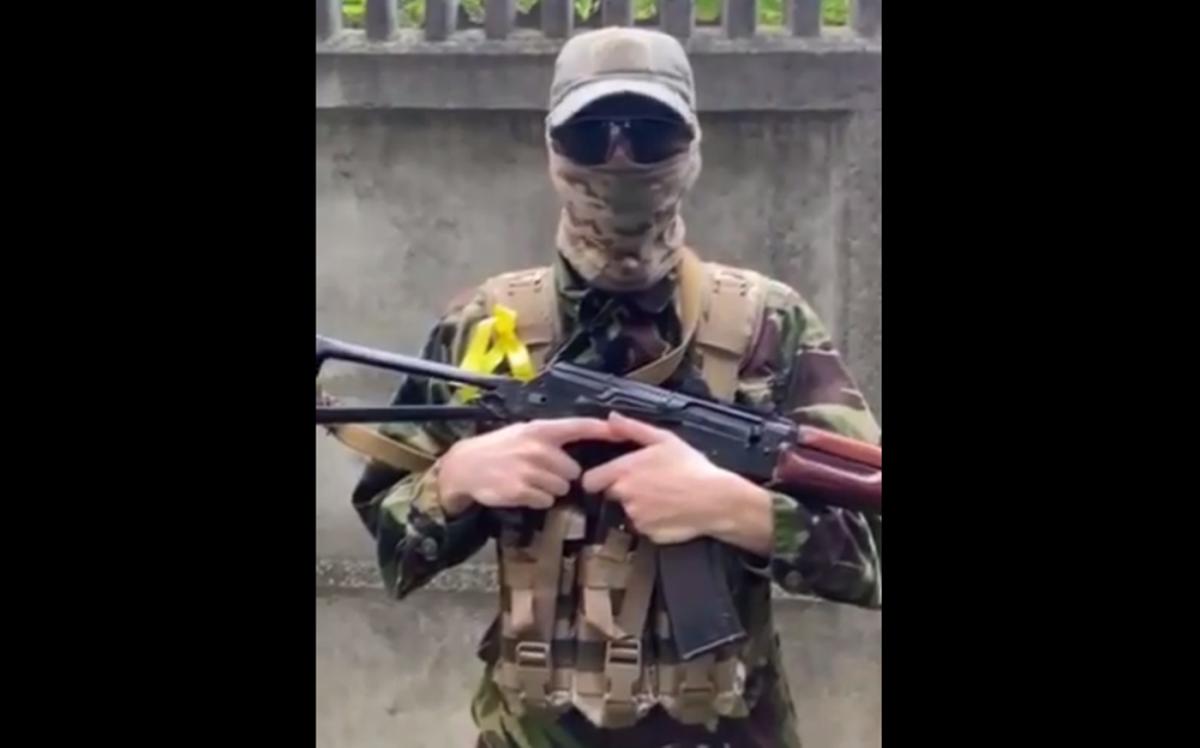 The partisans of Kherson, temporarily occupied by Russian troops, recorded a new video message in which they threatened the invaders with reprisals.
The video was distributed by local Telegram channels and publics in social networks.play video
"Kherson partisans continue to successfully transmit information to the Armed Forces of Ukraine. Today, on July 6, a warehouse with Rash * Stov ammunition was destroyed near the railway station. We want to transfer new targets: Nikolaevskaya Highway, 5th kilometer, more than 200 orcs are in the premises of the Solar company; Lutheranskaya, 1, the former building of the SBU – more than 100 rash * sts, Both places will be burned either by us or by the Armed Forces of Ukraine," the partisan said in the video.
In addition, he expressed support for the action "stop the referendum!":
"We will blockade buildings, we will fight in the streets and also on bridges. We will not give up a single piece of our land. We do not support any Russian government in Kherson. Everyone who is involved in it is already on the death list!"
https://t.me/uniannet/63153?embed=1
Also, another entry appeared on the network with a warning for the Russians who occupied Kherson.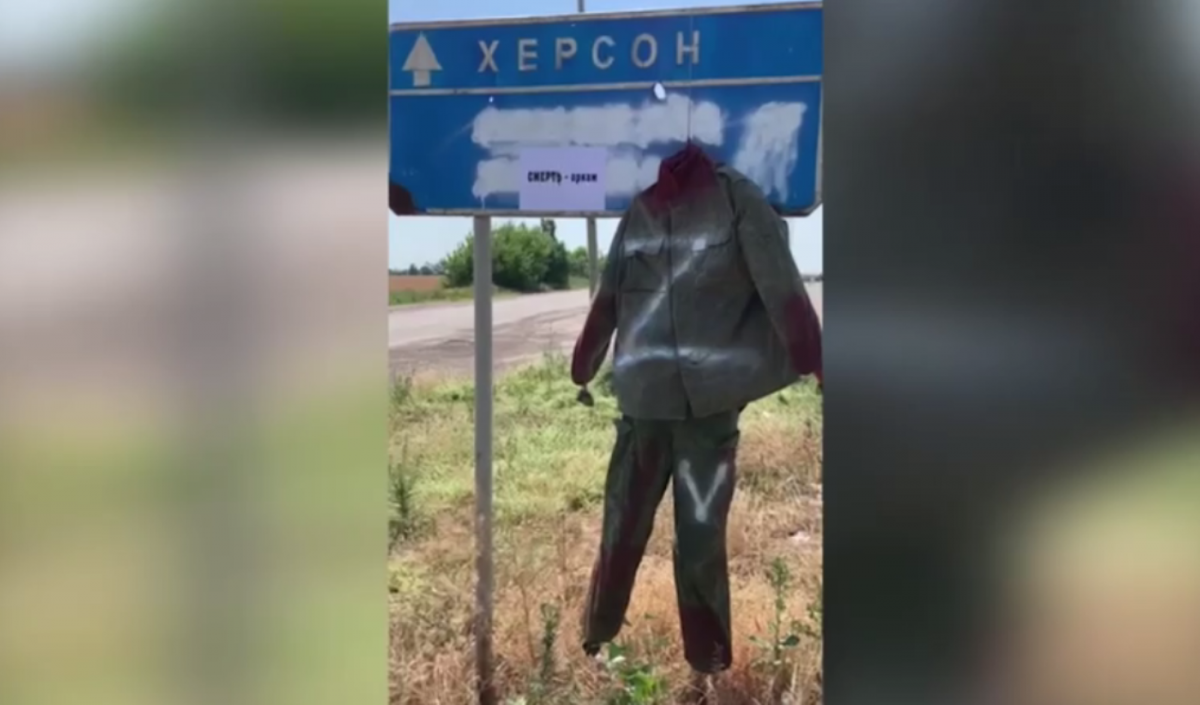 The headless "body" of the occupier was filmed on video, hanging on a road sign with an appeal: "Wait, we are coming, we are trying. We are going to help you. Kherson is Ukraine!"
We will remind, earlier it was reported that  warehouses of Russian invaders broke out in Kherson .
(C)UNIAN 2022