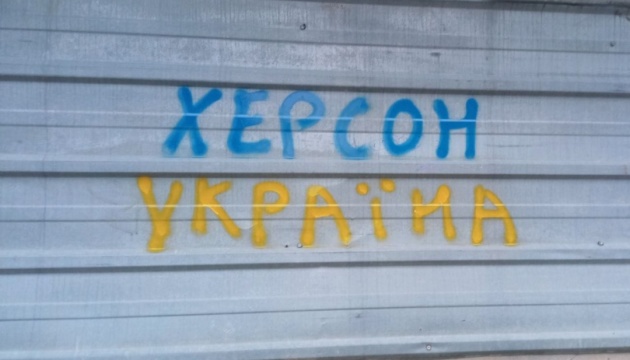 06.07.2022 16:31
Russian military depots were destroyed near a railway station in temporarily occupied city of Kherson, southern Ukraine.
"Russian depots were destroyed in the area of railway station in Kherson," Serhiy Khlan, MP of the Kherson Regional Council, adviser to the Head of the Kherson Regional Military Administration, posted on Facebook.
To be continued, he noted.
Suspilne media outlet published a video from the scene on its Telegram channel.
As reported, the situation is critical in the Novorontsovka community of Kherson region which is under Russian fire.https://t.me/suspilnekherson/13768?embed=1
Photo: Yuriy Sobolevskyi, Facebook
(C)UKRINFORM 2022