A number of civilian objects of the city came under enemy fire.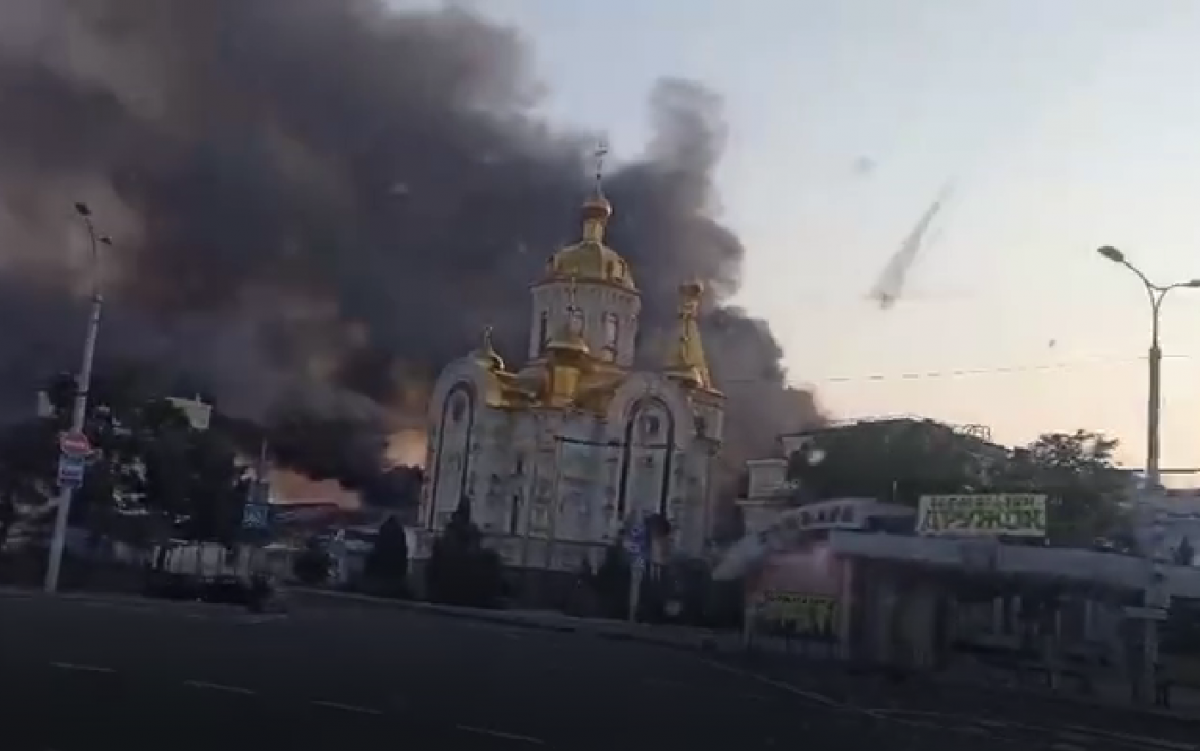 Russian occupiers once again staged a massive shelling of Donetsk , hitting a number of civilian objects. Thus, the enemy tried to take revenge on the Armed Forces of Ukraine for targeted strikes on military infrastructure in the occupied city.
This is reported by Channel 24, citing its own intelligence sources.play video
It is known that on July 4, the invaders hit the following objects in Donetsk:
market near the station;
five-story house;
furniture shop;
Kindergarten.
"Russian propagandists spread information that it was allegedly the Armed Forces of Ukraine who decided to shoot at the civilian population. However, this is not true, since both the sounds of "departures" and "arrivals" sounded in the city. Therefore, the shelling was most likely carried out from the outskirts of Donetsk controlled by the occupying "authorities," the report said.
Videos of the aftermath of the shelling of the city have already appeared on the network.
https://t.me/uniannet/62827?embed=1
https://t.me/uniannet/62841?embed=1
Earlier, journalist Sergei Garmash explained why Russia was shelling occupied Donetsk . According to him, the goal of the enemy is to create a humanitarian crisis there. Subsequently, the Russian Federation will blame it on the West, which supplies Ukraine with modern weapons, the journalist believes.
(C)UNIAN 2022