The man says he was very lucky to be on the exchange list.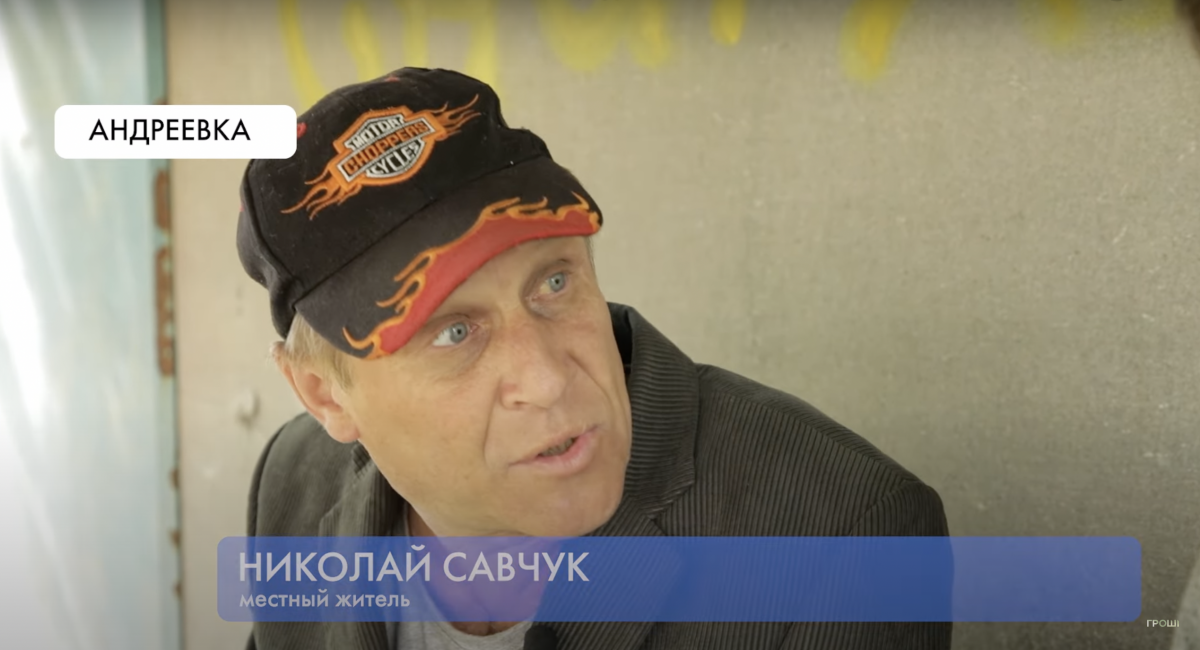 At 53, Ukrainian Mykola Savchuk from Andreevka could not even imagine what kind of bullying and torture he would have to face, what atrocities and cruelty people are capable of, that in real life, and not in the movies, he would meet real sadists – Russians.
With a broken arm, a fragment in his back and a wound on a rotten leg, he – one of the few – escaped from the clutches of the invaders. The man remembers to the smallest detail how they mocked him and what experiments the "Russian brothers" put on. This is stated in the plot of the FreeDom project.
The man remembers that he came out of the cellar when the echo was captured. Nikolai, along with his fellow villagers, was taken to the forest, where they had to sleep on the ground for a whole week. And then the air temperature dropped below zero, at night everyone was shaking so much that many of them wore their teeth.
Then, according to the man, blood was forcibly taken from them, a lot. He left for two days after that. Then he was sent to Belarus, where Russian doctors continued to mock him. Then Nikolai was sent to Kursk, where sadistic riot policemen were waiting for him. The prisoners were re-educated and tried to instill a love for the Russian world, forcing them to sing the anthem of the Russian Federation from the very morning.
The man says he was very lucky to be on the exchange list. He was transported to Sevastopol, and already further near Zaporozhye he was exchanged. For a whole 1.5 months, Nikolai was in the "friendly embrace" of the Russians.
Previously released from the captivity of the rashists, the Ukrainian military spoke about the torture and ill-treatment of the Russian occupiers. During interrogations, Ukrainian prisoners of war were put on their knees, beaten with the butt of a machine gun on their toes and open wounds, pliers were used, a noose was thrown around their necks, and they were strangled. According to the servicemen, the Rashists injected them with unknown drugs starting with the letter "M", after which they fainted and lost their memory.
(C)UNIAN 2022