Civilian infrastructure falls under enemy fire.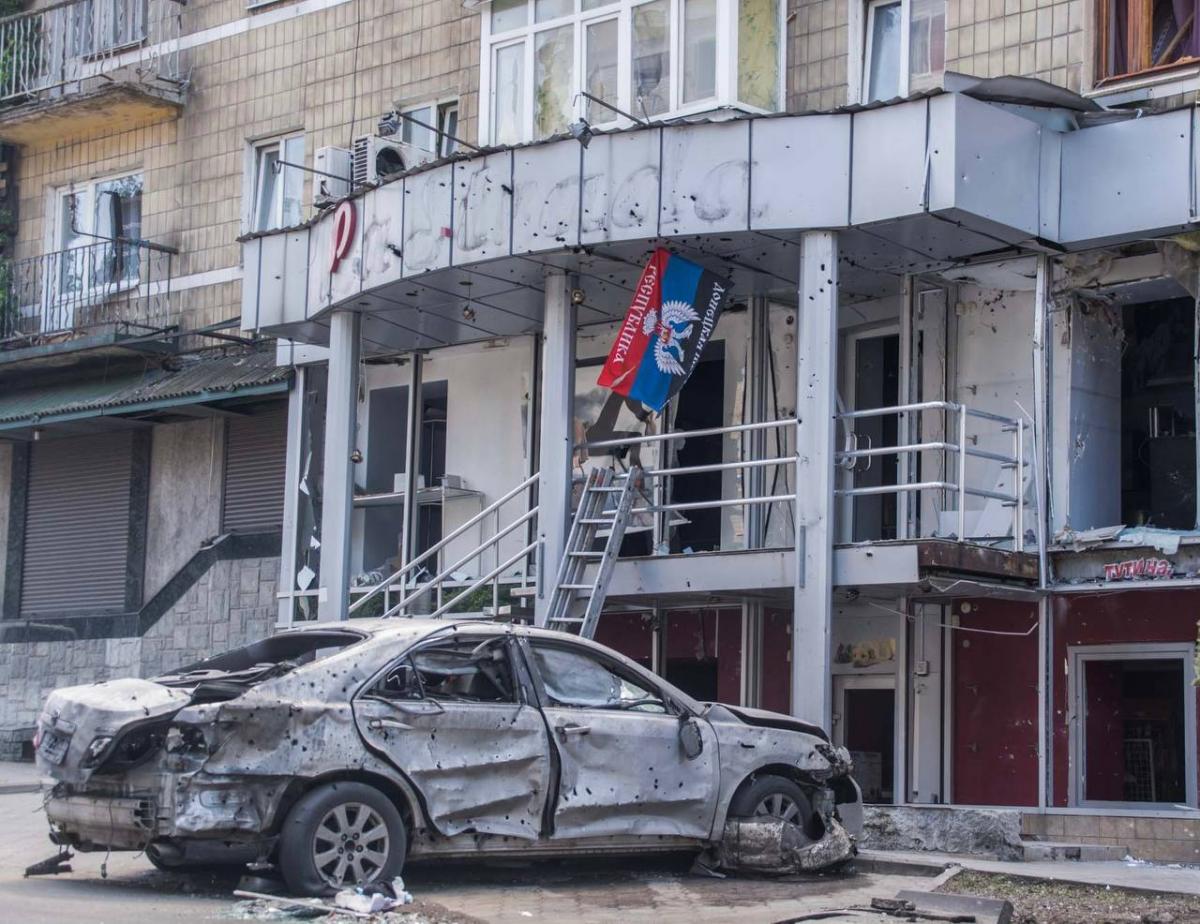 Russia has intensified shelling of occupied Donetsk to create a humanitarian crisis there. Subsequently, she will blame it on the West, which supplies Ukraine with modern weapons.
This opinion was expressed by journalist Sergei Garmash on the air of Radio NV .
According to Garmash, the enemy intends to claim that civilians in Donetsk are allegedly being killed with these Western weapons.
At the same time, he stressed that Ukraine is not interested in shelling civilian facilities in the temporarily occupied city.
"Even if we wanted to, we cannot afford to shell Donetsk just like that in order to destroy it, because we have a severe shortage of ammunition, shells. We have a big problem with ammunition, unfortunately. This is the first. Second: there is no point in destroying the city , which we will definitely return to ourselves, and we will have to restore it. Not to mention the fact that many of us have our own houses there, we have friends and relatives," he explained.
The Russian tactic, according to Garmash, is to leave scorched earth behind. Ukraine, he added, aims exclusively at military facilities. The journalist calls modern Western weapons, which are more powerful than Russian ones, the advantage of the Armed Forces of Ukraine at the front. In this regard, enemy propaganda launched a campaign with "shelling of Donetsk."
"If you follow the publications in the Russian media (not only in Russian, but also in the occupation media), then it becomes clear why they themselves are shelling Donetsk. They are now focusing not on the fact that Donetsk is being shelled. <…> Now they are doing the emphasis is on the fact that Donetsk and its civilians are dying from Western weapons. It is understandable why it is being done – to blame the West for the deaths of civilians and thus cause a certain public background in Western countries, and stop supplying us with weapons," Garmash explained.
As reported, in recent weeks, many areas of Donetsk, including the center of the occupied city, have been under Russian shelling.
The other day, the media reported that over the past few days in occupied Donetsk  , at least seven facilities have been destroyed , on which the Russians have placed significant stocks of ammunition since 2014-2015.
(C)UNIAN 2022