The Russian dictator was tired of the speeches of his propagandists and was looking for more interesting activities.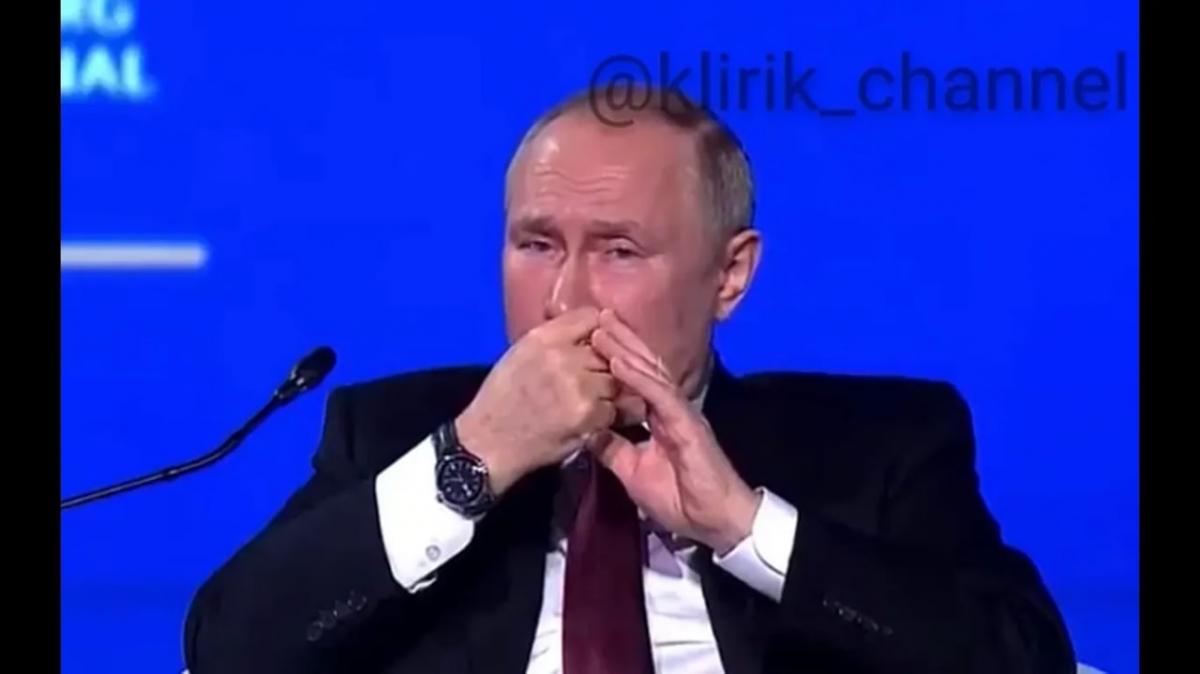 The President of the occupying country, Vladimir Putin, puzzled with strange behavior during the Economic Forum. He paid no attention to the speeches of the speakers and bit his nails.
The video was published by the Nexta Telegram channel .
"The great and invincible leader of a superpower has shriveled up and is biting his nails," the report said.
The footage shows Putin fervently biting his nails as his top propagandist, Margarita Simonyan, glorified "great Russia."
At the same time, Ukrainian blogger Aleksey Golubutsky drew attention to Putin's 3mm manicure.
"What, the FSO (Federal Security Service – UNIAN) through an oversight sent a personal manicurist to accompany Kabaeva (Alina Kabaeva, who is called Putin's mistress – UNIAN) and did not have time to return it? Or did the shaman order "do not cut your nails – you will be very sick, bad, bad life"?, – Golubutsky asked ironically.
(C)UNIAN 2022