Earlier, French President Emmanuel Macron suggested that President Vladimir Zelensky make territorial concessions in order to "save Putin's face."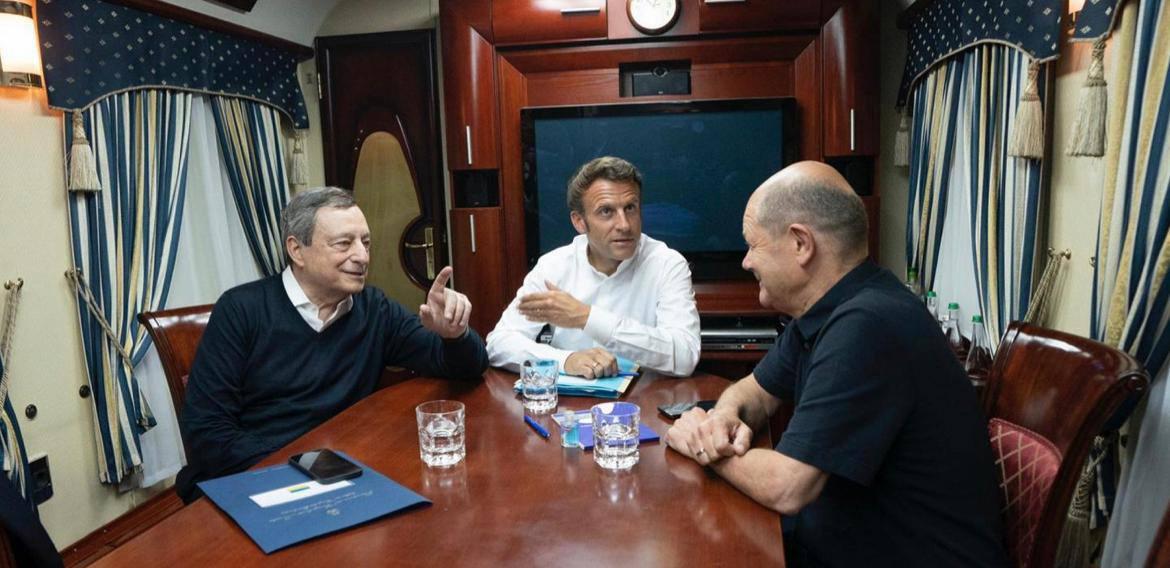 This morning, the leaders of the three largest EU countries are arriving in Kiev.
German Chancellor Olaf Scholz, French President Emmanuel Macron and Italian Prime Minister Mario Draghi plan to discuss a number of important issues with Ukrainian President Volodymyr Zelensky. It is reported by Ranews.it .
According to the publication, the trip, which was not announced due to security concerns, will take place the day before the European Commission issues a recommendation on the status of Ukraine as an EU candidate, which many European countries are cool about
The main purpose of the trip is to show support for Ukraine.
According to the publication, the second goal is a signal to Russian President Vladimir Putin that the unity of purpose of the European Union is not in doubt, even with all the various nuances arising from not always coinciding national interests.
The third goal, according to the publication, is that Italy, France and Germany want to show their allies, primarily the United States, that the Union has its own strategic autonomy and the core of the founders, ready to lead Europe towards even greater integration, starting with a common defense and an ever-expanding foreign policy. general. A path that actually accelerates the Ukrainian crisis.
(C)UNIAN 2022