The process of spectacular destruction of modern Russian armor was recorded by a drone.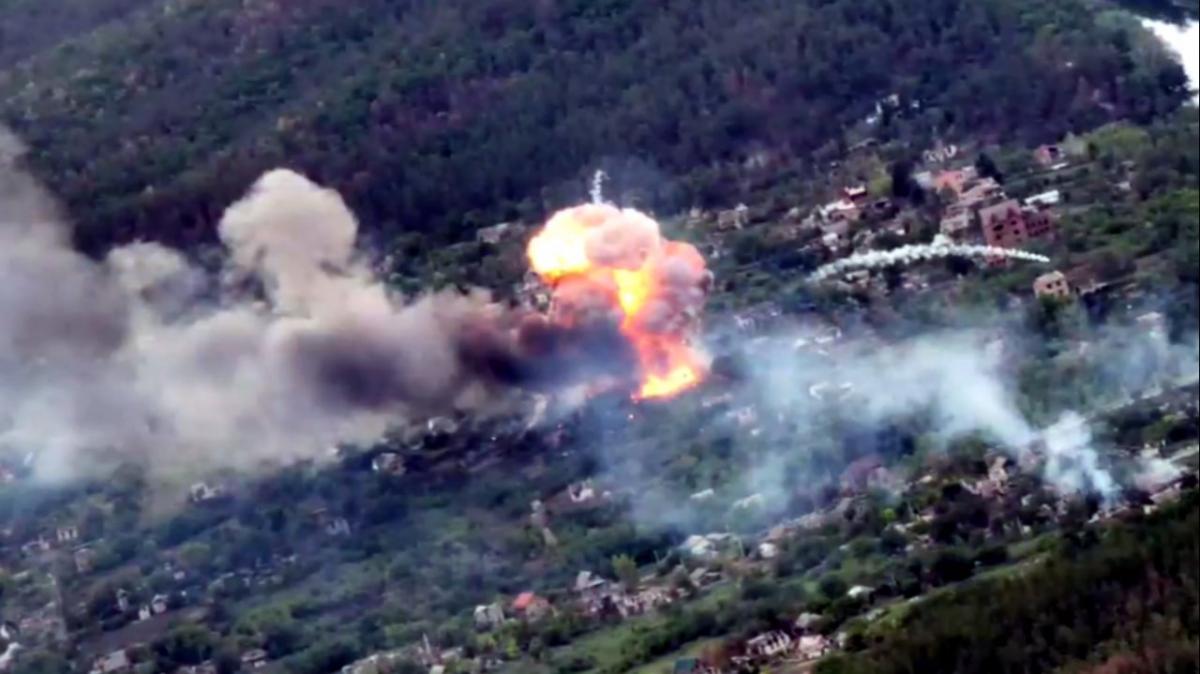 Warriors of the 80th separate air assault brigade of the Airborne Forces of the Armed Forces of Ukraine destroyed two modern Russian tanks T-90 "Vladimir".
This was reported by the press service of the DShV.
Tanks, which the "second army of the world" is especially proud of, were defeated with the help of American Javelin anti-tank missile systems.
The footage shows that one "Vladimir" was torn to pieces, which scattered into several streets of the settlement where the battle was going on. Another tank blazed just as brightly after encountering a Javelin missile.
"We continue to carry out combat missions and destroy the Russian invaders," the message says.
https://1plus1.video/unian-novosti/2022-god/iyun-2022-lvivski-desantniki-palyat-okupantiv
(C)UNIAN 2022