Patriotically minded citizens remind the invaders that soon they will have to flee from Kherson.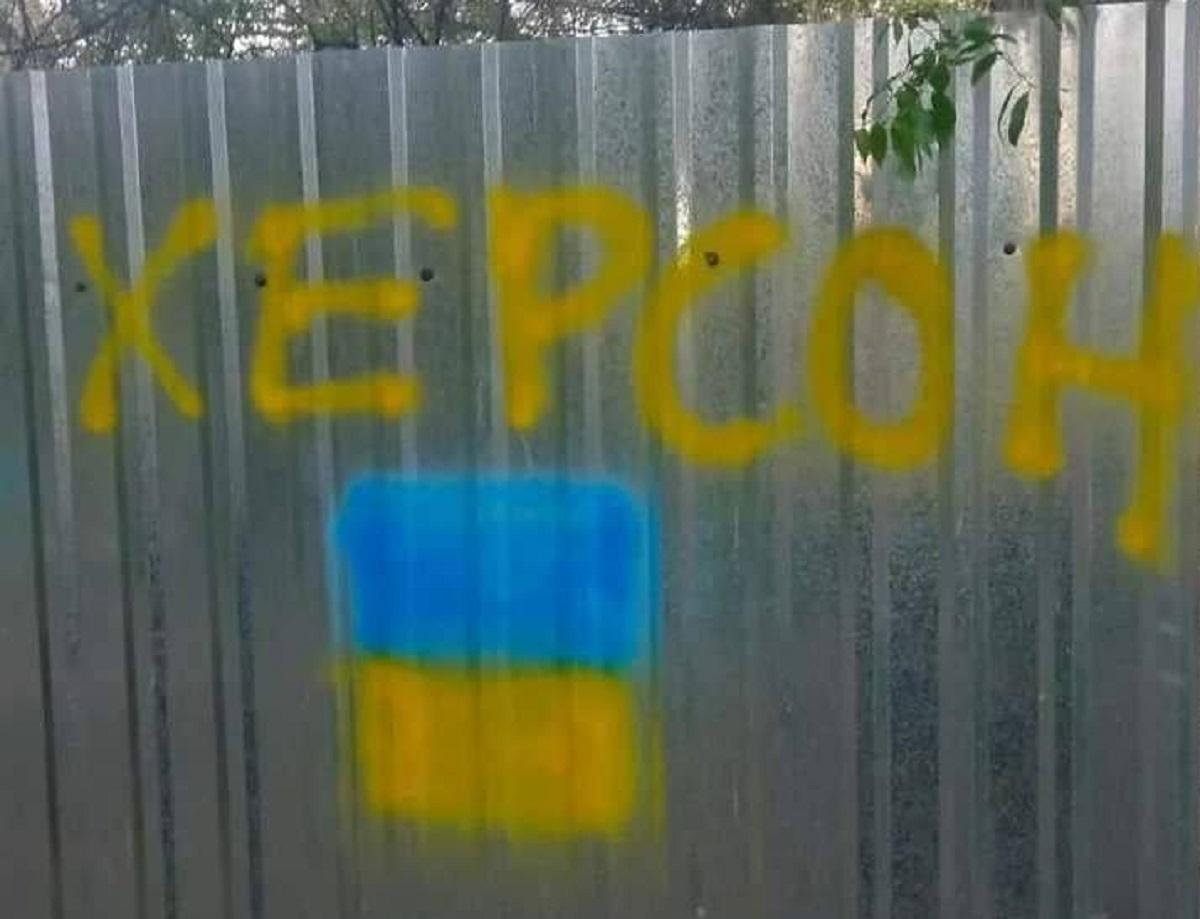 The pro-Ukrainian residents of Kherson, who recently declared a "hunt" for local collaborators and Russian propagandists , again eloquently turned to the occupiers.
This time, leaflets appeared on the streets of the city reminding the Russians that the Armed Forces of Ukraine are getting closer to the city and will soon liberate it.
"Kherson partisans are on the alert and remind the Russians that there is nowhere to run," the local Telegram public reported .
On the leaflets, the photo of which he published, the following is written: "Rashists, it's too late to run. Rostov – 558 km, APU – 10 km. Kherson is Ukraine!"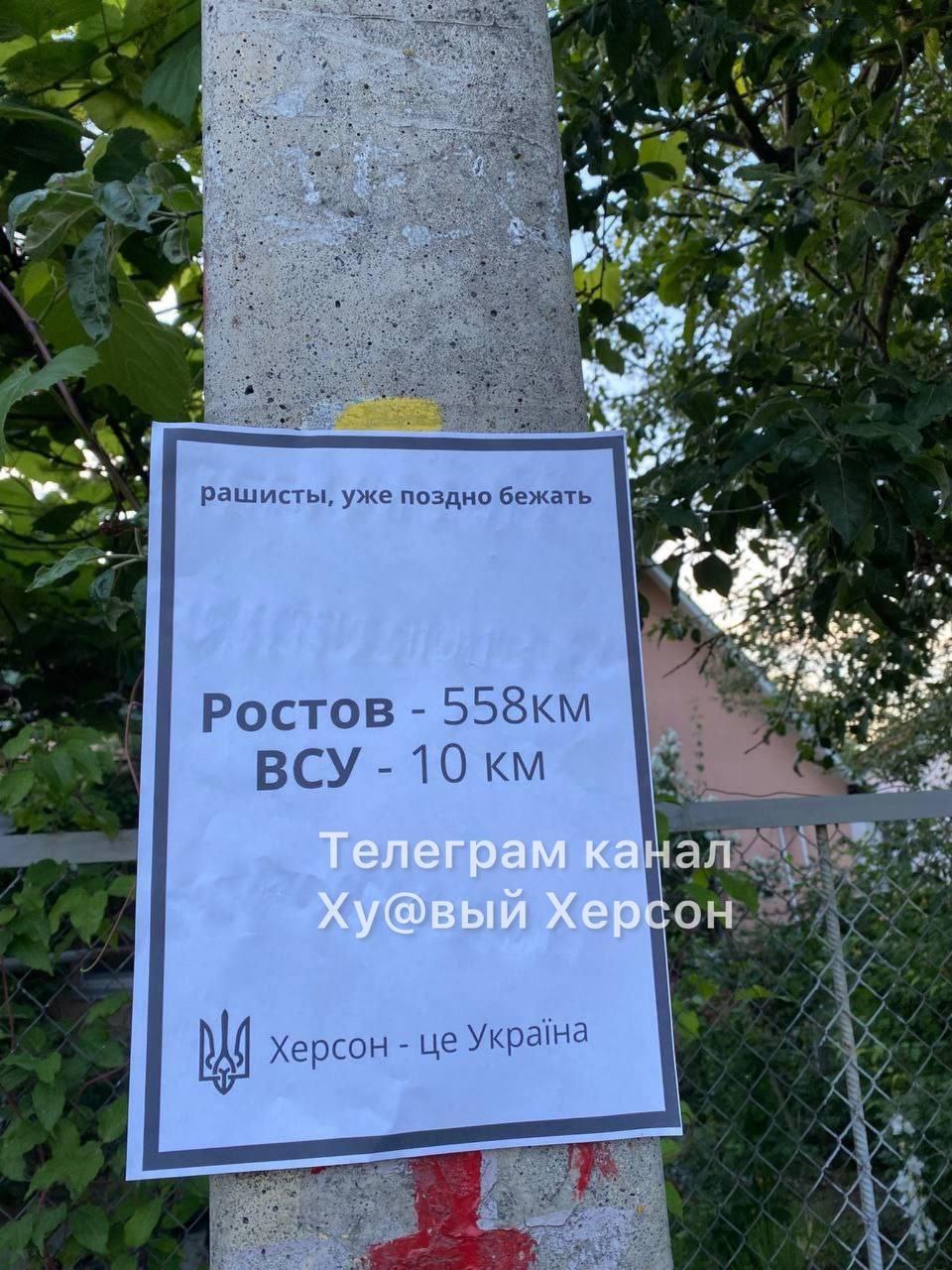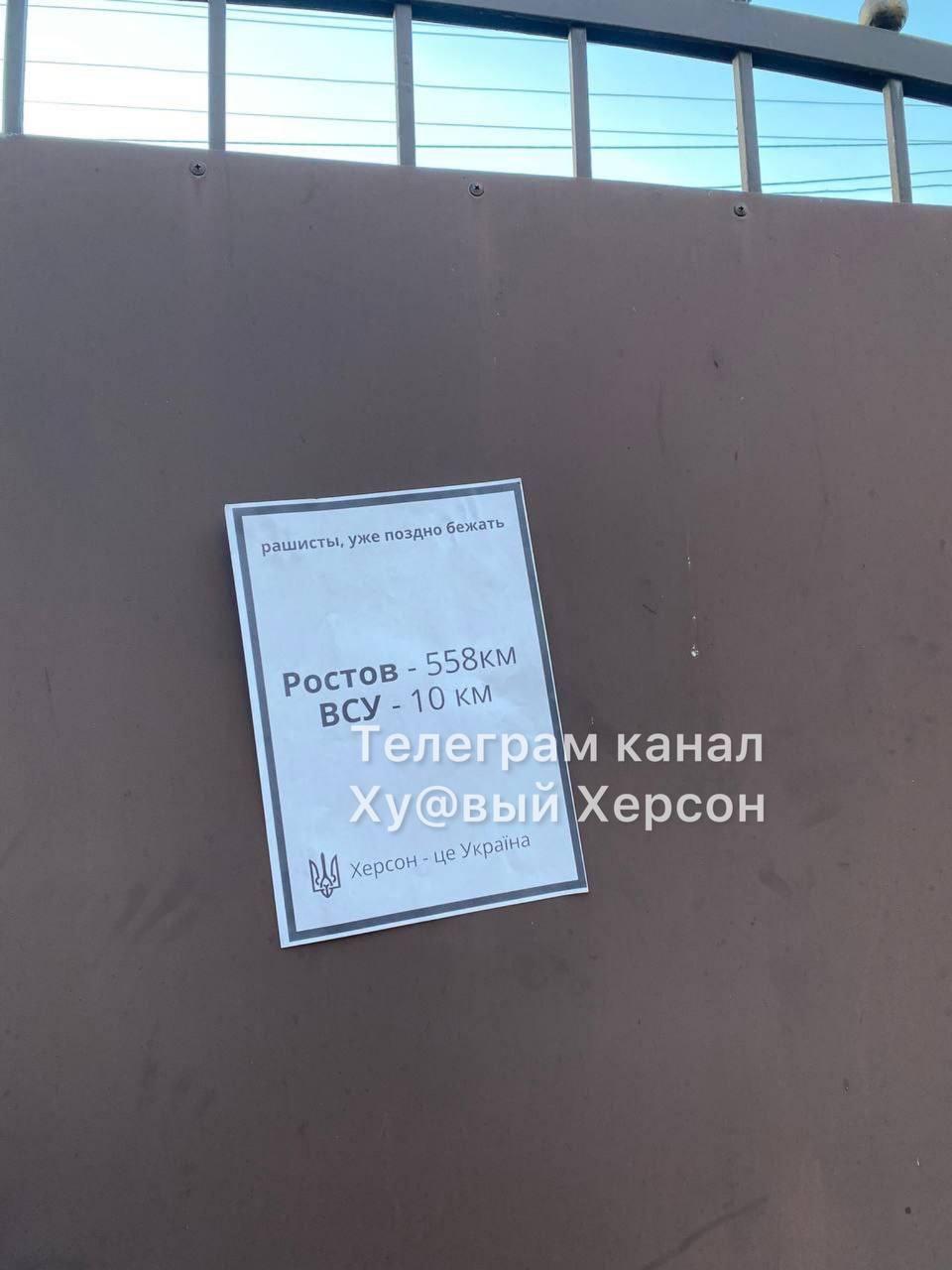 The day before, President Volodymyr Zelensky said that the Ukrainian armed forces were exerting pressure on the occupiers in the south, the goal of which was to liberate Kherson .
Recall that in the Kherson region, Ukrainian defenders are attacking in three directions. Recently, the village of Tavricheskoye was liberated from the Russian invaders .
On June 14, a video was made public, which was  recorded by a Ukrainian defender 10 km from Kherson .
(C)UNIAN 2022