The Prime Minister stressed that Britain cannot stand aside when Russia continues to destroy peaceful cities.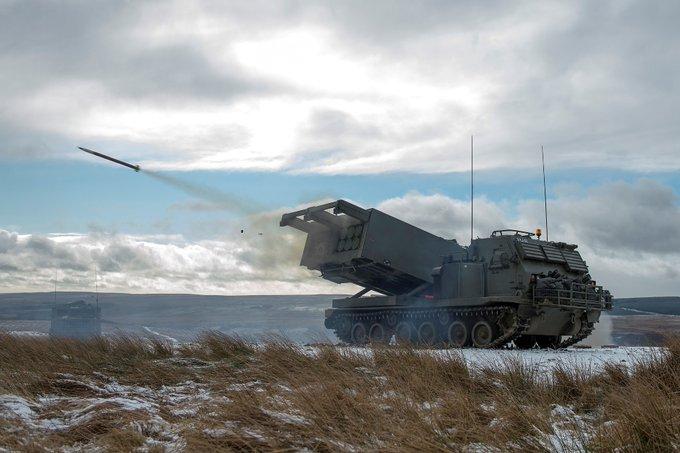 Britain will give Ukraine long-range artillery capable of hitting targets at a distance of 80 km.
This was announced by Prime Minister Boris Johnson.
"We cannot stand by while Russian long-range artillery destroys cities and kills innocent civilians. The UK will donate multiple launch rocket systems to the Ukrainian Armed Forces so they can effectively fend off the continuous Russian attack," Johnson wrote.
The supply of MLRS to Ukraine was previously announced by the British Minister of Defense Ben Wallace. According to him, the Armed Forces of Ukraine will receive M270 launchers, which can hit targets at a distance of up to 80 km using high-precision guided missiles.
It is noted that the decision of the UK was closely coordinated with the decision of the United States to donate the MLRS of the highly mobile artillery missile system HIMARS to Kyiv.
Wallace added that the UK would also be supplying Ukraine with M31A1 munitions on a large scale.
"The UK stands with Ukraine in this fight and is taking the lead in providing its heroic troops with the vital weapons needed to defend their country against unprovoked invasion. If the international community continues to support it, I believe Ukraine can prevail. As Russia's tactics change, so should our support for Ukraine.These precision-guided multiple rocket launchers will allow our Ukrainian friends to better defend themselves against the brutal use of long-range artillery that Putin's forces have indiscriminately used to destroy cities," Wallace said.
As UNIAN reported earlier, US President Joe Biden on June 1 announced a new weapons package for Ukraine , including HIMARS highly mobile artillery missile systems, precision weapons that can hit targets up to 80 kilometers away.
Depending on the type of rocket from the HIMARS installation, they can be launched at a distance of 40 to 300 km. the Ukrainian side will receive ammunition, the firepower of which will not exceed 70 km.
In addition,  the aid package will include : highly mobile artillery rocket systems and ammunition; anti-artillery radars; air surveillance radars; Javelin and command and launch modules for them; anti-tank weapons, artillery shells of 155 mm caliber; Mi-17 helicopters; tactical vehicles; spare parts and equipment.
(c)UNIAN 2022