The occupier with the call sign "Vakha" has been fighting since 2014.
In Ukraine, a Buryat from the Wagner PMC, who was considered a "legendary" military man, was liquidated. Occupier Vladimir Andanov went "to a concert with Kobzon" during reconnaissance of the area. Presumably, he and another rashist were eliminated by a sniper.
The death of Andanov was reported by local Telegram channels and publics of Buryatia.
Waha became famous back in 2014. The invader went to the Donbass as a volunteer, he took part in the battles for Debaltseve and was involved in the execution of prisoners of war of the Ukrainian army in Logvinovo. The occupier is included in the "Peacemaker" database, which lists all the crimes of the rashist.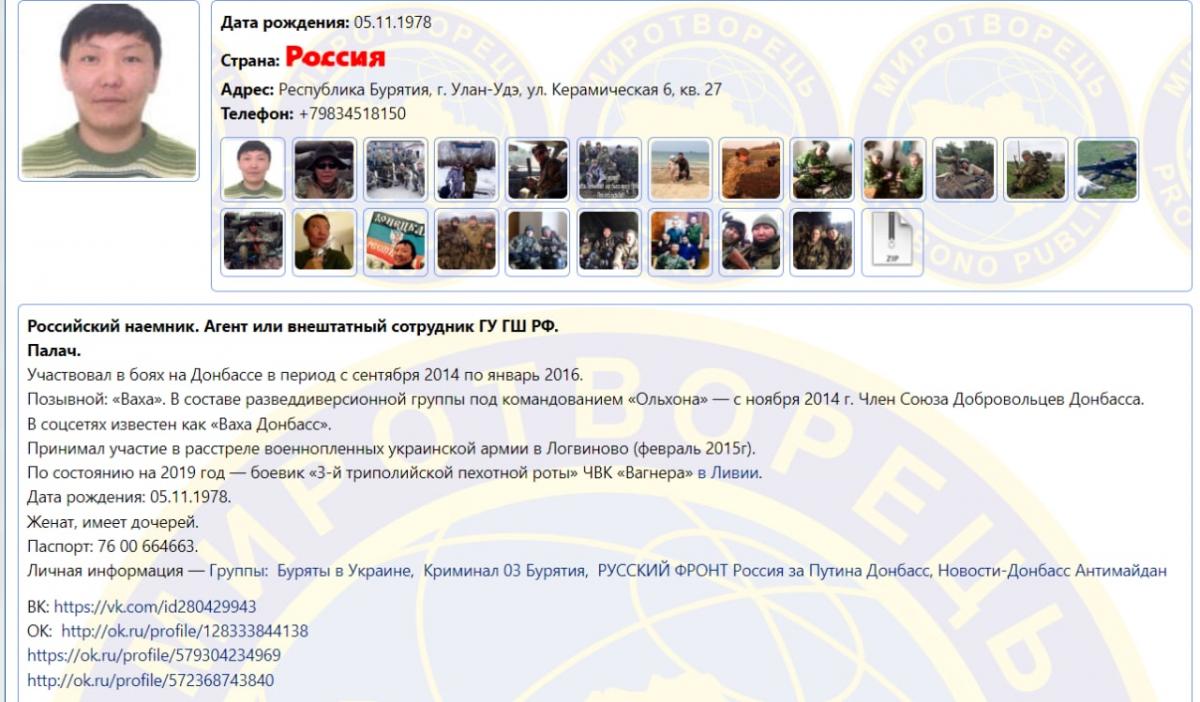 Andanov killed the civilian population of Donbass, and after that he went to Syria. The executioner became a mercenary for the Wagner PMC, and after the full-scale invasion of Ukraine by the Russian Federation, he again went to fight for the bloody dictator.
According to Russian media, Wakha was liquidated near Kharkov. The death of the "legendary" occupier has already been confirmed by the Russian organization "Combat Brotherhood" in Buryatia. The head of the department said that they plan to deliver the corpse of the Rashist to Buryatia. 
(C)UNIAN 2022