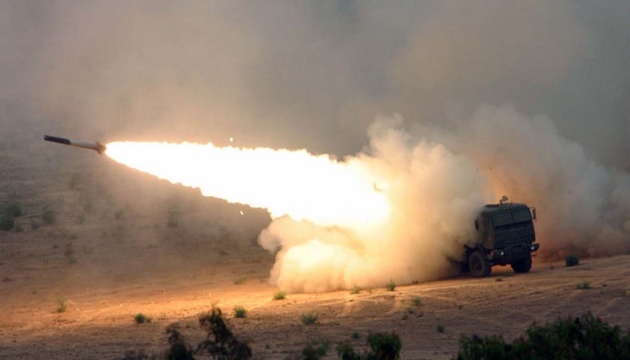 US to send HIMARS artillery rocket systems to Ukraine – CNN
01.06.2022 06:52
The United States will send much longer-range artillery rocket systems to Ukraine within the next security assistance package.
Senior US administration officials confirmed to reporters on Tuesday that the United States will be sending Ukraine US-made High Mobility Artillery Rocket Systems, known as HIMARS, as part of the country's 11th package of security assistance to Ukraine, CNN reports.
As noted, the systems will be equipped with munitions that will allow Ukraine to launch rockets about 80 kilometers.
"That is far less than the maximum range of the systems, which is around 300 kilometers, but far greater than anything Ukraine has been sent to date. The M777 Howitzers the US sent to Ukraine last month, for example, marked a significant increase in range and power over previous systems, but even those top out at around 25 kilometers in range," CNN explains.
It is noted that the new security assistance package, to be announced officially on Wednesday, will also include air surveillance radars, additional Javelin anti-tank weapons, anti-armor weapons, artillery rounds, helicopters, tactical vehicles, and spare parts to help the Ukrainians continue maintenance of the equipment.
(C)UKRINFORM 2022