Also, the United States will support the ability to defend against Russian aggression.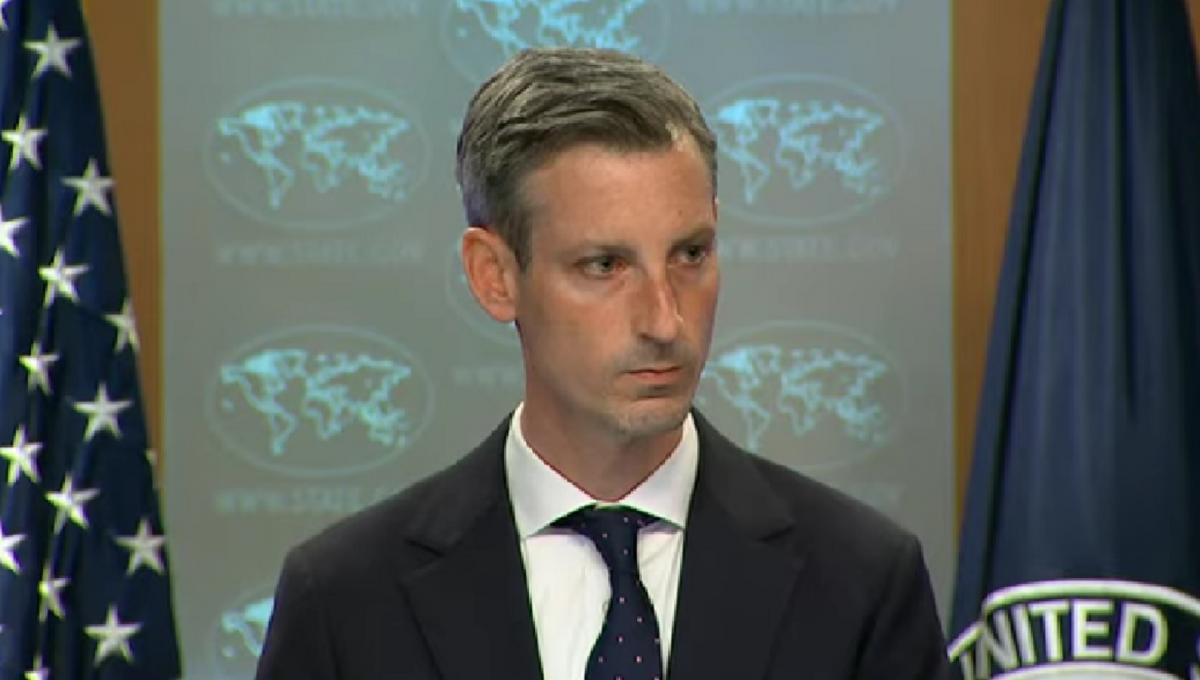 The United States will increase sanctions against Russia because of the Kremlin's attempts "to establish institutional control over the sovereign territories of Ukraine, especially in the Kherson region."
According to the Voice of America , this was stated by US State Department Speaker Ned Price during a briefing on Tuesday, May 31.play video
According to him, the Kremlin is apparently considering several approaches: "From recognizing the so-called 'people's republics', as Russia has already done with force in Donetsk and Lugansk, to attempting annexation, as Russia has done in Crimea."
Since these scenarios are already known, according to a State Department spokesman, the United States is beginning to sound the alarm ahead of time also because of the decree that "unilaterally adopted by President Putin, which makes it possible to issue Russian passports to citizens of Ukraine in an expedited manner.
According to Price, there are numerous reports that in the Kherson region, the Russian authorities forcibly removed representatives of the legitimate Ukrainian authorities and installed their puppets, who publicly call for the inclusion of the Kherson region into Russia by the end of the year.
"Also, according to many reports, Russia is forcing the residents of the Kherson region to accept the ruble instead of the Ukrainian currency," the US Foreign Service spokesman said.
In addition, Russia has taken control of at least 25 radio transmitting stations in this part of Ukraine. These capacities, according to Price, the Russians need, first of all, in order to transmit pro-Russian media content and reduce the anti-Russian feelings of Ukrainians and resistance to the occupying power.
Washington did not go unnoticed by the visits of high Russian officials to Kherson, who say that "Kherson will take its rightful place in our Russian homeland," or that "Kherson will remain in Russia forever."
Price noted that Russia also hinted that it might create a "Kherson People's Republic" by holding "a fabricated 'referendum' modeled on those it held in Donetsk and Lugansk, and on the basis of which it declared them 'Donetsk' and" Luhansk People's Republics".
Russia lacks legitimacy in these territories because Ukrainians resist and refuse to cooperate with the occupying regime, which means that its goals in southern Ukraine have failed, Price said.
"Containing Kherson by force will likely, in the Kremlin's view, create a land bridge to Crimea and provide an opportunity to proclaim 'victory' to its domestic audience and justify the deaths of hundreds of thousands of people whose lives have been claimed by a war that Putin started of his own choosing," Price said. .
According to the speaker, the United States will support the ability to defend against Russian aggression.
Earlier it was reported that President of Ukraine Volodymyr Zelensky confirmed the successful advancement of the Armed Forces of Ukraine in the Kherson direction.
(C)UNIAN 2022