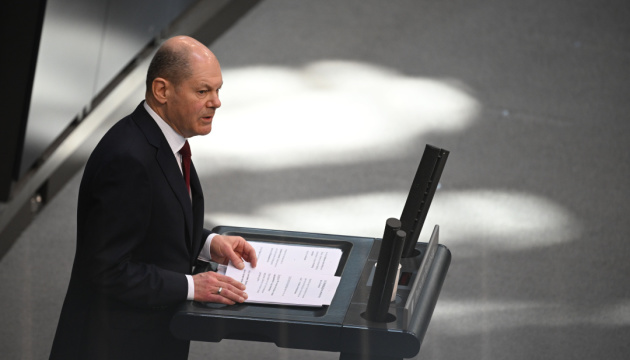 31.05.2022 20:10
Germany and Greece have reached an agreement to hand over Soviet-made heavy military equipment to Ukraine, while Berlin will supply its armored personnel carriers to Athens.
This was stated by German Chancellor Olaf Scholz, who spoke at a briefing in Brussels on Tuesday following a special meeting of the European Council, according to an Ukrinform correspondent.
"What we are also doing is supporting Ukraine with weapons in its defense fight. We have done this before and will continue to do so. This includes supporting countries that, for example, have tanks from the Warsaw Pact reserves," said Scholz.
He pointed out that several such deals had been reached earlier.
"You know about a very specific agreement we have reached with the Czech Republic. I have now agreed with the Greek Prime Minister to do the same. Given that Greece has such equipment, we will hand over German armored personnel carriers instead," the German chancellor declared
According to him, the defense chiefs of the two countries are currently working on specific modalities of such an agreement, so that it can be implemented quickly.
However, the Chancellor did not elaborate on the equipment that Greece is set to deliver to Ukraine.
Scholz added he had discussed with the Polish leader how an agreement with the Czech Republic, Greece, and other countries could be concluded with Warsaw.
As reported earlier, Czech Republic is supplying Ukraine with heavy Soviet-era weapons, having also stated readiness to hand over several dozen T-72 tanks, familiar to the Ukrainian Army. In early May, German Chancellor Olaf Scholz announced that Germany would compensate the Czech Republic with German armored vehicles.
It later became known that Germany would hand over 15 Leopard-2A4 tanks to the Czech Republic to replenish the country's armored fleet after the transfer of Soviet-made tanks to Ukraine.
(C)UKRINFORM 2022