The American politician's card was created on the site on May 24th.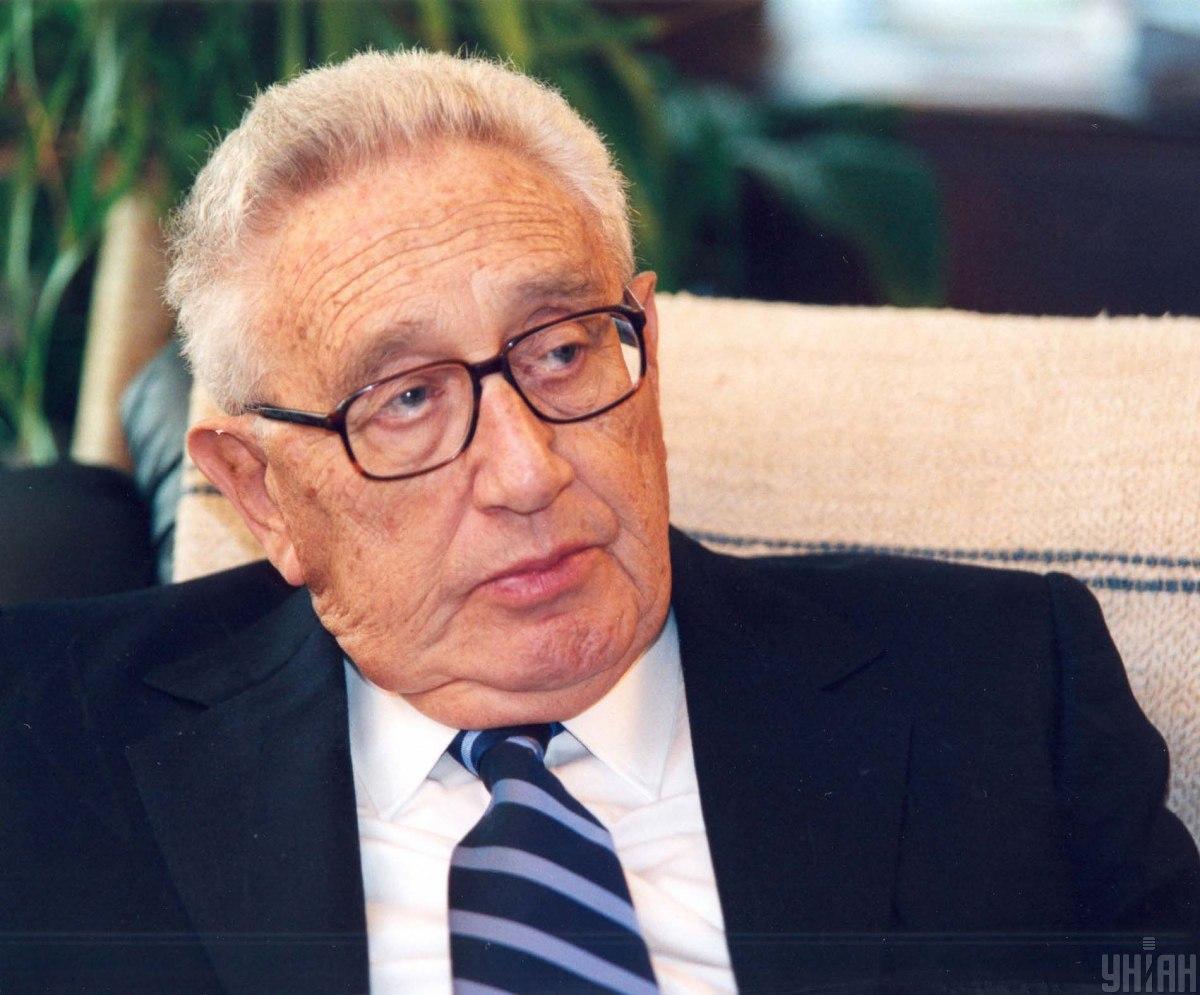 Former Secretary of State and National Security Adviser to the President of the United States Henry Kissinger ended up in the base of the Ukrainian "Peacemaker". He was brought to "purgatory" because of the "information special operation of Russia against Ukraine"
This was reported on the website " Peacemaker ".
It is noted that Kissinger's data, namely the date of birth, place of residence and previous position, was added on May 24.
"Participation in the information special operation of Russia (an aggressor country and a terrorist) against Ukraine. Spreading narratives of Russian-fascist propaganda and blackmail – nuclear war, global decline, famine, migration shock, China's offensive, etc. in exchange for the truncation of Ukrainian territory ( minimum – as of February 24, maximum – without Donetsk, Luhansk and the entire south, including Odessa). An accomplice in the crimes of the Russian authorities against Ukraine and its citizens," the report says.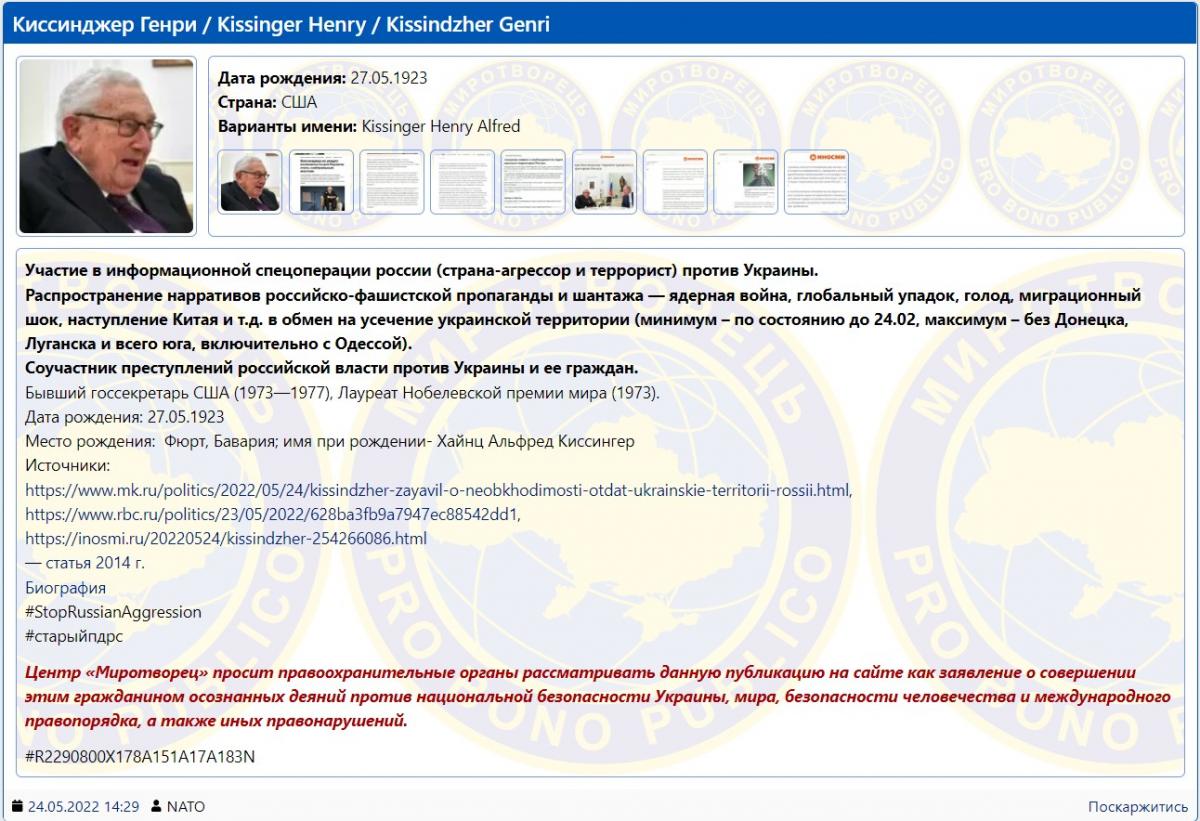 As UNIAN previously reported, on May 25, Kissinger, during a speech at the World Economic Forum in Davos, said that Ukraine should negotiate with Russia , even if concessions are required from it. According to him, negotiations between the Russian Federation and Ukraine should begin in the next two months before they lead to consequences that will not be easy to overcome.
After that, Mikhail Podolyak, adviser to the head of the office of the President of Ukraine, called Kissinger "a Davos alarmist."
President Volodymyr Zelensky responded harshly to former US Secretary of State Henry Kissinger's proposal to agree to the loss of part of the territories in exchange for  ending the war .
(C)UNIAN 2022