The diplomat criticized the Putin regime and announced that he was resigning.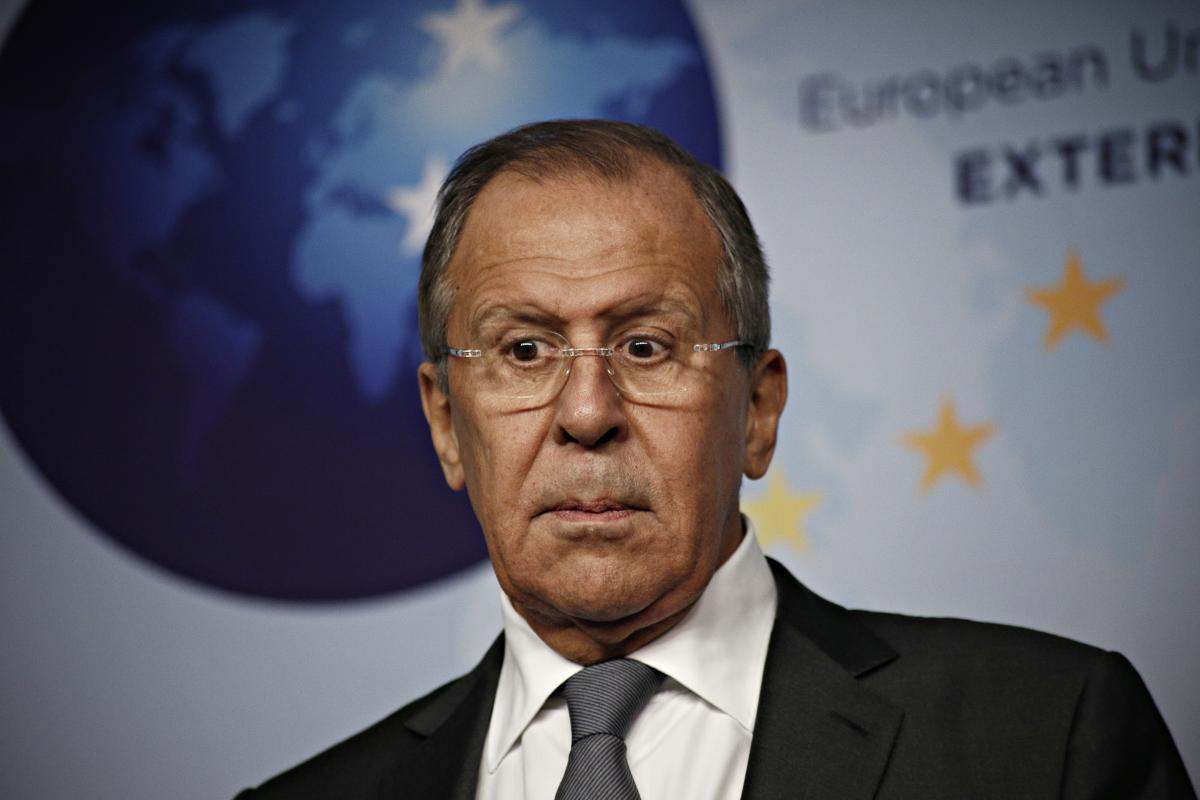 Boris Bondarev , adviser to the Russian mission to the UN in Geneva, publicly condemned the Russian war against Ukraine, resigned and criticized Russian Foreign Minister Sergei Lavrov.
This is reported by the Daily Express.
Bondarev noted that his appeal, perhaps belated, but too important for him personally.
"For twenty years of work, I have had to observe various turns of our foreign policy, but I have never been so ashamed of my country and my work as on February 24 of this year. The aggressive war unleashed by Putin with Ukraine, and in fact with the entire Western world, – not only a crime against the Ukrainian people, but also, perhaps, the most serious crime against the people of Russia, which with a bold letter Z crossed out all hopes for the gradual development of a successful democratic society in our country," Bondarev said.
According to him, the initiators of this war want only one thing – to stay in power forever, live in pompous palaces, sail on luxury yachts, enjoying unlimited power and complete impunity. Bondarev stressed that Putin's regime is ready to sacrifice many lives for this.
Separately, Bondarev criticized the work of the Russian Foreign Ministry, whose level of lies and unprofessionalism grew from year to year. In recent years, the diplomat notes, this has taken on a simply catastrophic scale – "a system has been built that deceives itself."
"Minister Lavrov is a good illustration of the degradation of this system. In 18 years, he has gone from a professional and enlightened intellectual, whom many employees of the ministry wanted to be equal to, to a person who constantly broadcasts statements that contradict each other and threatens the world (that is, Russia ) nuclear weapons! Today, the Ministry of Foreign Affairs is not engaged in diplomacy. It sows lies, incites hatred and war. Diplomacy serves the private interests of a narrow circle of people who have nothing to do with the real needs of Russian society," Bondarev said.
He stated that Russia no longer has any allies because of its aggressive policy, "and not because of the notorious Russophobia" that is constantly talked about on Russian television.
"I studied to be a diplomat and would like to continue working for my country. But today, unfortunately, remaining in the civil service and following a disastrous political course means betraying my homeland. I do not want and cannot do this. In this regard, I decided to quit" , – summed up Bondarev.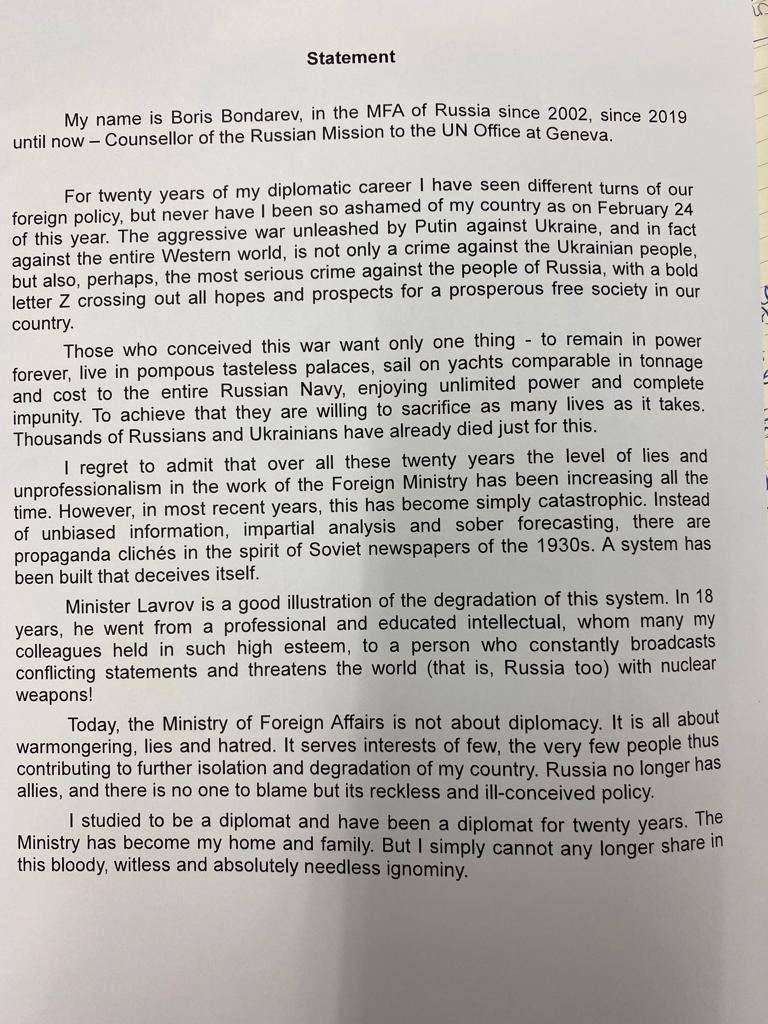 (C)UNIAN 2022