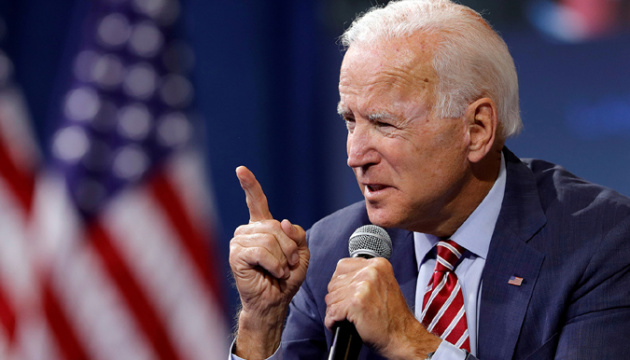 23.05.2022 18:06
U.S. President Joe Biden believes Ukrainian President Volodymyr Zelensky is a leader worthy of the bravery and resilience of the Ukrainian people.
The relevant statement was made by U.S. President Joe Biden in a TIME article dedicated to Ukrainian President Volodymyr Zelensky, an Ukrinform correspondent reports.
"In President Zelensky, the people of Ukraine have a leader worthy of their bravery and resilience, as citizens across the country –shopkeepers and soldiers, tailors and truck drivers – fight for their homes and their freedom," Biden wrote.
In his words, each time they speak, Biden hears in President Zelensky's voice "the relentless determination of a man who believes profoundly in his duty to his people, and lives up daily to the solemn responsibility of leading his nation through this dark and difficult hour".
According to Biden, the nations of the free world, inspired by the example of President Zelensky, are more united, more determined, and more purposeful than at any point in recent memory.
"With the support of the U.S. and our allies and partners, he [Zelensky – Ed.] has left his mark on history and proved to the world that Ukraine will long endure and its people will ultimately realize the democratic future they have long desired," Biden added.
A reminder that Ukrainian President Volodymyr Zelensky won the 2022 TIME100 reader poll, in which readers voted for the people they thought deserved a spot on TIME's annual list of most influential people of the year.
(C)UKRINFORM 2022