In 1500 offices of "Ukrposhta" from 14.00 it will already be possible to purchase a copy.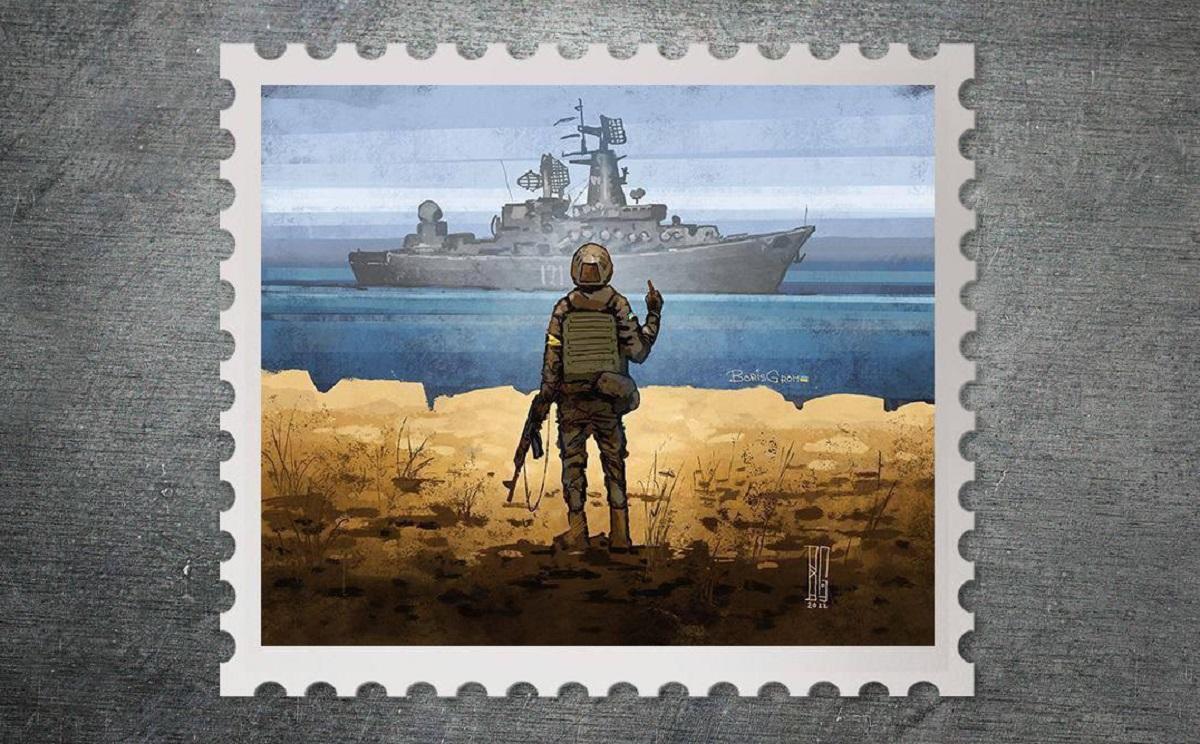 Tomorrow "Ukrposhta" launches the stamp "Russian Warship… ALL!". From 14.00 it will be available at 1500 post offices.
This was announced by the General Director of the company "Ukrposhta" Igor Smelyansky on the air of the informational telethon.
"Tomorrow was not chosen by chance, because it is tomorrow that Ukraine will celebrate Marine Corps Day. In addition, tomorrow is exactly 40 days since the cruiser Moskva sank. Therefore, it seemed to us that it was very symbolic to celebrate like this," noted Smelyansky.
According to him, the brand "Russian warship … EVERYTHING!" is issued with a circulation of 5 million copies and will be sold in 1,500 branches of Ukrposhta.
"In the first week alone, we provide post offices with 1 million copies and then we will add more. Also, 5 Internet sites will open where you can buy a stamp, including two international ones," Smelyansky said.
The general director of the Ukrposhta company noted that, according to the results of the all-Ukrainian vote, the post office immediately begins work on the stamp "Good evening, we are from Ukraine."
"650,000 people voted, and the winner was the theme "Good evening, we are from Ukraine", the second place went to the theme "Dog Patron from the State Emergency Service," Smelyansky said.
The CEO of Ukrposhta announced that, in addition, work will begin on the next stamp, which will be dedicated to the winner of the Eurovision 2022 music contest.
"This will be the third stamp with Eurovision, it was with Ruslana and Jamala, now it will be with the Kalush Orchestra," said Smelyansky.
(C)UNIAN 2022