Dmitry Shkrebets said that the Russian military command is trying to hide the hit of Ukrainian missiles on the ship.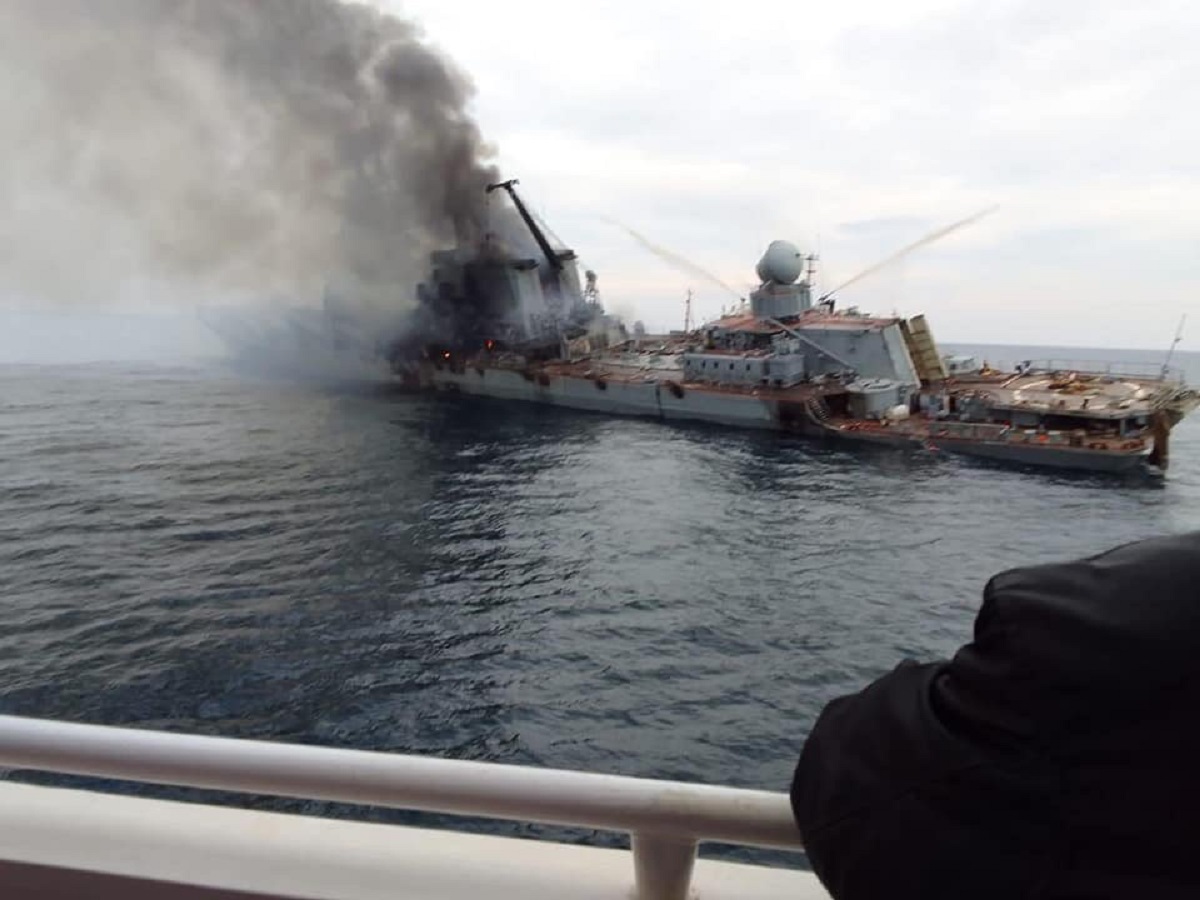 The father of conscript soldier Yegor Shkrebets, who died on the cruiser Moskva , Dmitry Shkrebets, said that no rescue work was carried out. He pointed out that the flagship of the Black Sea Fleet was sunk along with the seriously wounded.
Shkrebets senior told about this in the Russian social network VK.
He pointed out that the SOS signal from the ship was not given for a long time, and the seriously wounded were not rescued in order to hide the fact that the missile hit the flagship.
"And now let's remember this … Konashenkov … Who at 2:00 on April 14 told the country what happened on the cruiser Moskva. I know that until 01:00 on April 14 the cruiser did not give an SOS signal, although the event occurred about 15:00 April 13. They wanted to keep silent and hide, according to their old tradition, deceitful and useless creatures! – wrote the man.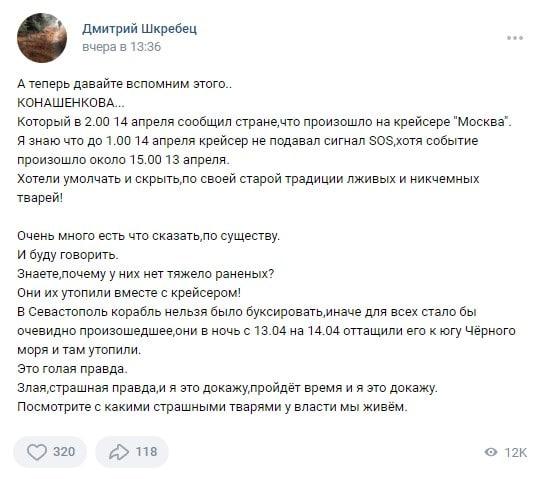 At the same time, he claims that the ship stood for two days without cover in the Black Sea in one place where it was an easy target.
"From 11.04 to 13.04, the cruiser Moskva practically did not change its coordinates. From the notes of a crew member: "We observed surface platforms for oil or gas production, we constantly saw them." 80 miles from the island "Snake" or from Odessa (the words are confused ) they were taught to speak like that. In fact, the Moskva cruiser, which did not change its position for 2 days, was an easily vulnerable target. There were no escort ships. The flagship and sailors were killed! There were many killed, many conscripts, "the report says.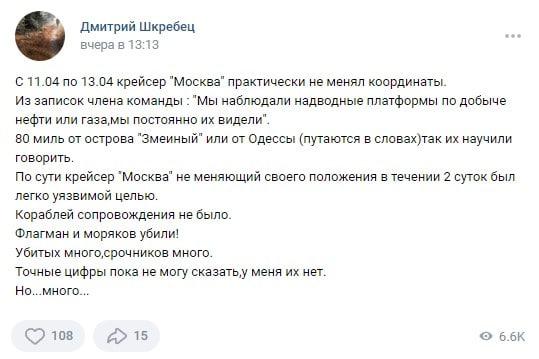 According to him, the officers, saving their lives, abandoned the sailors.
"Rescue work was not carried out on the ship in the first minutes after the disaster, the officers were the first to escape like rats. The sailors were abandoned, everyone was abandoned in the galley!" – said Dmitry Shkrebets.

As UNIAN previously reported, the Moskva cruiser sank on April 13 , after being hit by Neptune missiles, but the Russian military leadership is ripping off the truth about the causes and number of deaths.
According to their version, a fire broke out on the cruiser, which caused the ammunition to detonate and the cruiser sank. For the first time, the dead were talked about on April 22, reporting one victim and 27 missing. At the same time, it was claimed that 396 sailors were saved, and the officers would continue to serve in the Black Sea Fleet.
Later, a video appeared with supposedly rescued sailors, but not all parents of the dead Russian sailors believed the official version.
(C)UNIAN 2022