Ukraine has asked partners for appropriate weapons for this.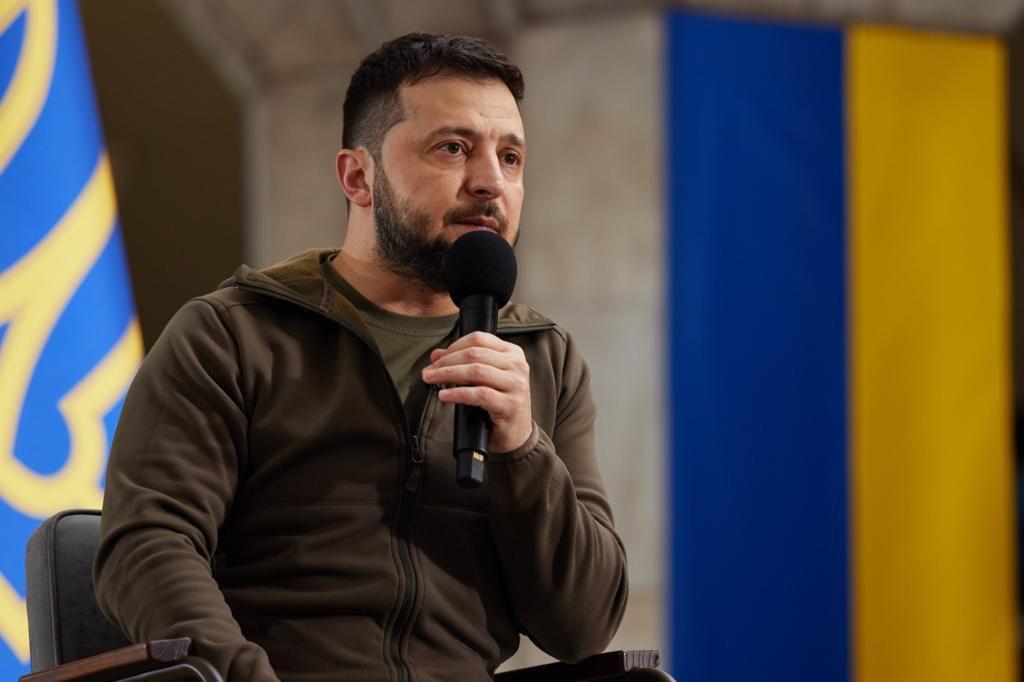 President of Ukraine Volodymyr Zelensky said that the state is considering various options for unblocking its ports. One of them is a military man, and the necessary weapons have already been requested for this.
The head of state made the corresponding statement at a press conference on Saturday, May 21.
"22 million tons are blocked today, but the Russians are still constantly stealing and exporting it somewhere… We need to unblock these routes, because there will be a crisis in the world. appropriate weapons, we turn to partners," Zelensky said.
War in Ukraine and the threat of famine
In early April, the Food and Agriculture Organization of the United Nations estimated that world food prices had reached an all-time high. Such dynamics was associated with turmoil in the markets due to the war in Ukraine.
Food prices in the world in March rose by 33.6% in annual terms.
As of May 4, 2022, the Russians removed a quarter of grain stocks from the occupied territory of Ukraine .
On May 8, German Minister for Economic Cooperation and Development Svenja Schulze announced that the world could face the worst famine since World War II.
On May 12, 2022, the Foreign Ministry warned consumer countries that Russia was trading in stolen grain from Ukraine.
As of May 13, the Russian Federation continues to grossly violate the norms of international law, using sea and air space to shell the territory of Ukraine and merchant ships of third countries with the help of aircraft and ships of the armed forces. In the Ukrainian ports of the Black and Azov Seas, there are 85 foreign ships blocked due to Russian aggression.
According to CNN, the US and Europe are working on plans to move grain out of Ukraine. Canada is also ready to help in this process.
Meanwhile, Russia agrees to unblock the ports in exchange for the lifting of sanctions on the export of Russian products.
Ukraine recently joined the signing of the Food Security Roadmap and established two overland routes for the transportation of products.
(C)UNIAN 2022