Opponents attacked the settlements of the Kharkiv region, noted in the OVA.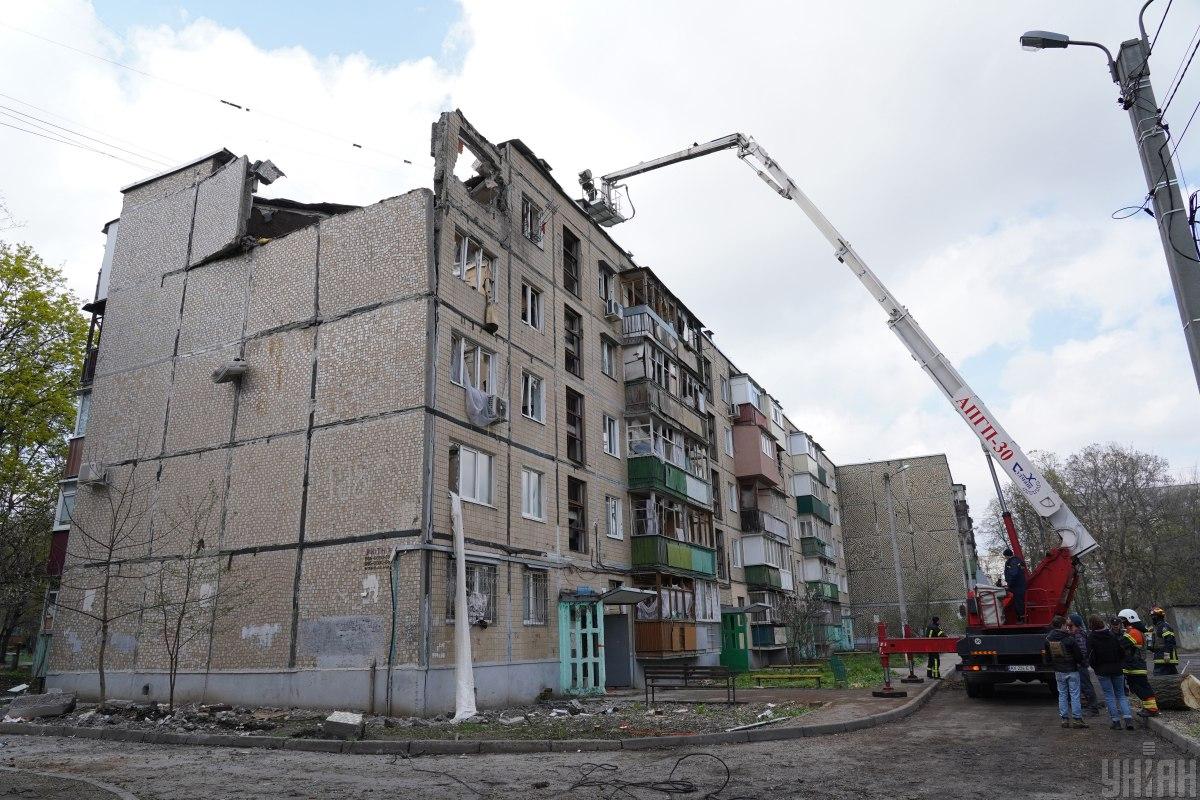 For the past few days, the Russian occupiers have not shelled Kharkov.
Oleg Sinegubov, chairman of the Kharkiv regional military administration, announced this on the air of an information telethon.
According to Sinegubov, the relative calm is caused primarily by the counteroffensive of the units of the Ukrainian Armed Forces, which pushed the Russian military back from the city.
"In the city of Kharkov, we record relative silence for several days in a row. There was no shelling of the city itself. But the enemy continues to strike at the region, in particular, the city of Chuguev suffered again, there, unfortunately, two people were injured, one of them is 15 -year-old child. It was also restless in the Zolochevsky district. And, of course, the Izyum direction remains the hottest point, where, near the settlement of Barvenkovo, the enemy is constantly checking the positions of our Armed Forces, trying to break them, but had no success, again suffered heavy losses among its manpower, its technology," he said.
"The northern, northeastern direction is the hottest, there are constant hostilities, clashes. The enemy, retreating, mines absolutely everything: residential buildings, forest belts, roadsides, using all technologies, including remote mining," he said. .
The official also shared that at least 2 thousand people return to Kharkiv every day, and this figure is increasing.
"We have about 2,000 people returning every day, and this figure is increasing every day. People have really begun to return to Kharkiv itself, to the region, and I know that they are waiting for us to gradually launch the city's infrastructure. This applies to public transport, this concerns movement between the settlements of the region, where it is relatively safe, in order to gradually establish economic activity," he said.READ ALSO:
The plans of the occupiers were revealed in the Luhansk OVA
Sinegubov gave the example that 23 thousand people already live in one of the settlements in the suburbs of Kharkov, although there were 15 thousand of them before the war.
In addition, he said that 4.5 thousand people live in the Kharkiv metro today, whose apartments and houses have been destroyed and who will need to be provided with at least temporary housing.
Recall that a few days ago, the invaders began to withdraw their troops from Kharkov .
On May 14, in the Izyum direction, units of the Armed Forces of Ukraine launched a counteroffensive.
(C)UNIAN 2022