An hour before the start of the competition, the President addressed the Ukrainians and the world.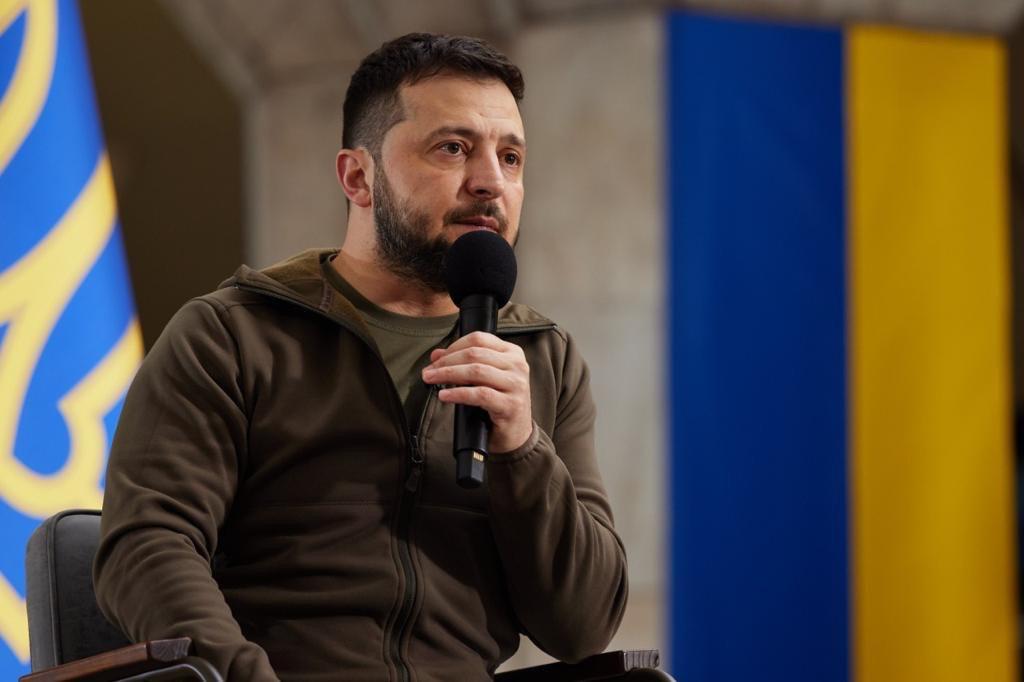 President of Ukraine Volodymyr Zelensky called on Ukrainians and the world to support the Kalush Orchestra, which today represents our country at the international song contest in Turin. The head of state published a short video message on his Telegram. 
play video
"Very soon, in the Eurovision final, the continent and the whole world will hear our native word. I believe that in the end this word will be victory! Europe, vote for the Kalush Orchestra – No. 12! We are rooting for ours! We are rooting for Ukraine!", – wrote the president.
https://t.me/unianlite/8539?embed=1
Note that the director of the Kalush Orchestra said that the group was banned from Eurovision 2022 . 
(C)UNIAN 2022