Violetta Orlova 08:17, 03.05.22 – YHIAH
The verdict is already waiting for Ivashchenko, said the mayor of Mariupol Boychenko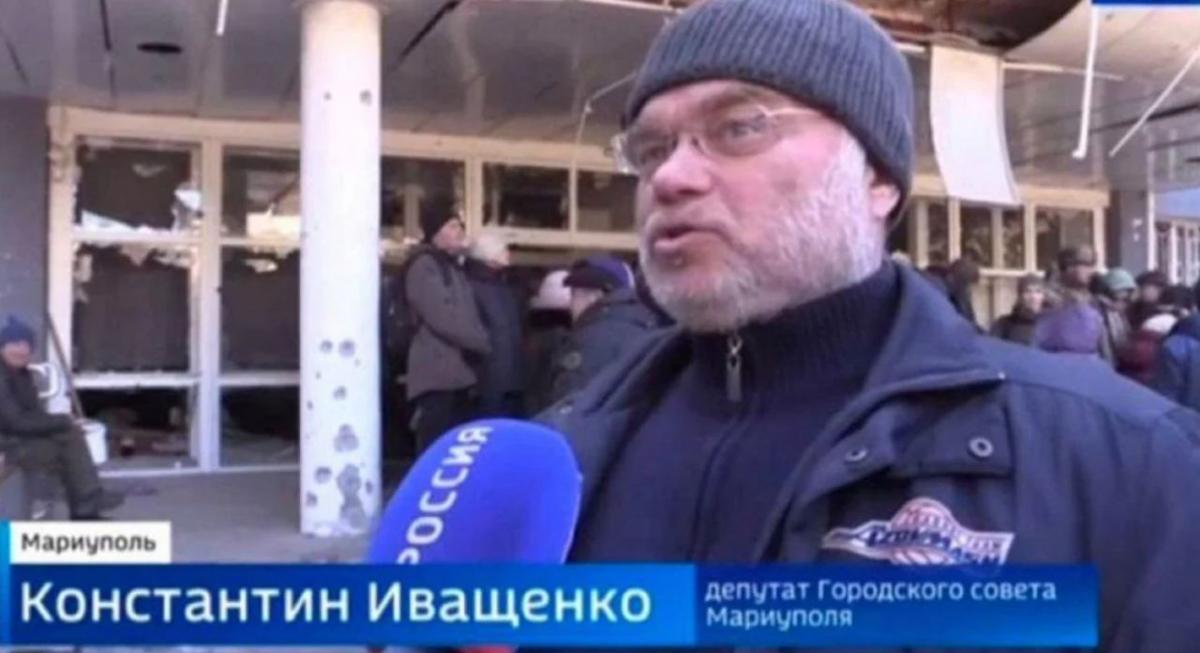 Ivashchenko reported on suspicion of high treason / Screenshot
A traitor to Ukraine, the self-proclaimed "mayor" of Mariupol, Konstantin Ivashchenko , personally corrected enemy fire in the city.
The mayor Vadim Boychenko spoke about this on the air of Ukraine 24 .
"The most important collaborators are the Opposition Platform for Life faction headed by Ivashchenko. He is a war criminal, because he corrected the fire, shot at the evacuation convoy, shot at food warehouses, and he proclaimed himself mayor. services are working, the sentence is already waiting for him," Boychenko said.
He noted that the list of traitors includes other persons who were previously in the occupied Crimea or Russia.
"(They) are trying to start the life of the city. They are also tough there, under machine guns, they are being stormed so that they can do it faster. They do not understand that they have no way back. But these are the same people who in 2014, who were hiding in Crimea, in Russia, then and now their leaders have not changed," Boichenko said.
He stressed that these people are "enemies, collaborators, these are the people who contributed to the destruction of the city and contributed to the killing of civilians."
April 9 Ivashchenko announced suspicion of treason. The pseudo-head of the partially occupied city is helping the Russian Federation and its paramilitaries in carrying out subversive activities against Ukraine under martial law.
According to the pseudo-decree of the chairman of the fake republic "DPR", from April 6, 2022, the suspect calls himself "the head of the administration of the city of Mariupol."
https://www.unian.net/war/novosti-mariupolya-konstantin-ivashchenko-rasstrelival-grazhdanskih-i-korrektiroval-ogon-novosti-vtorzheniya-rossii-na-ukrainu-11810508.html