The military liquidated in Ukraine are said goodbye in the hall where children are engaged.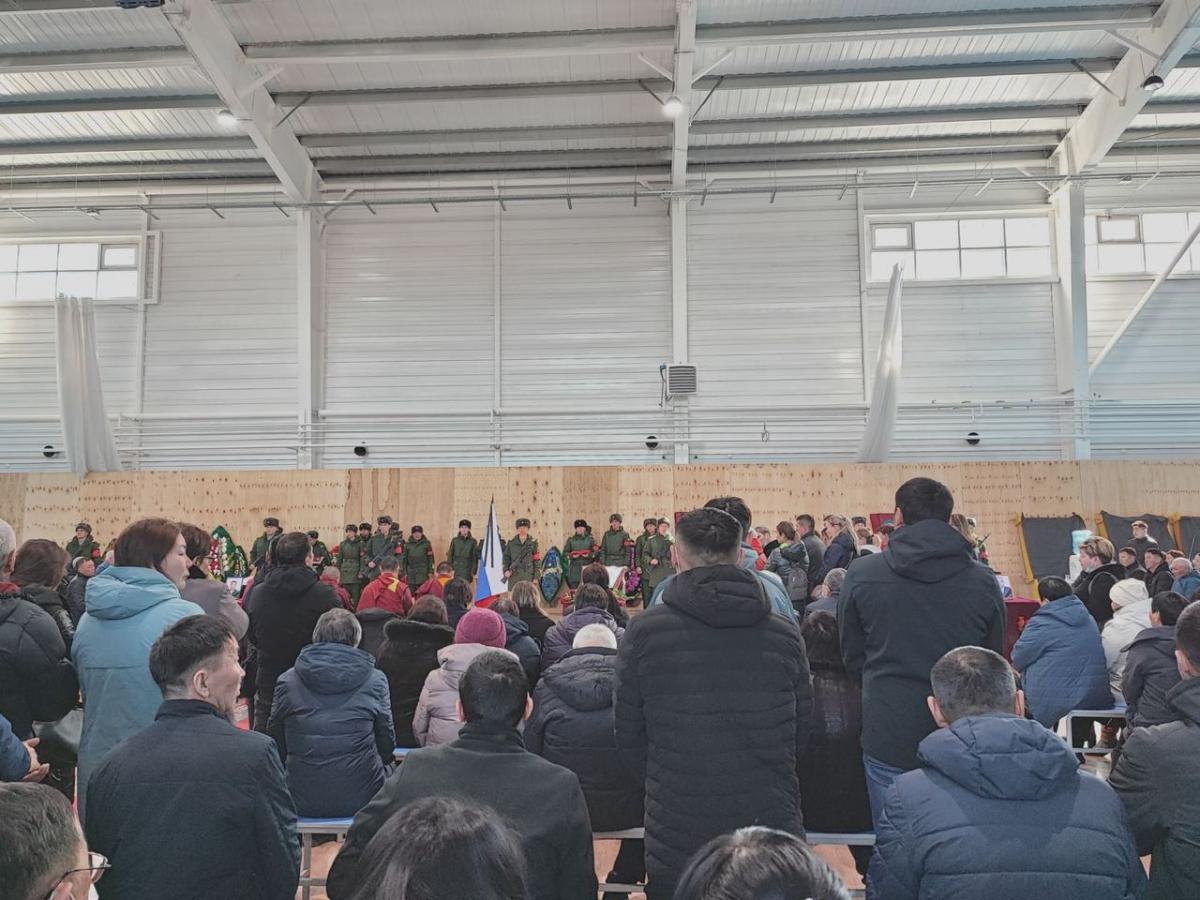 Russia continues to deny real losses in Ukraine , but the sports complexes, where they say goodbye to the liquidated invaders, have already begun to "exude" unpleasant smells of corpses. This is not liked by parents whose children go to such complexes for sports.
In the capital of Buryatia (Ulan-Ude), the sports complex "reeked of the dead", according to the local publication "People of Baikal" .
There, the main republican center for archery – Lukodrome – was chosen as a place to say goodbye to the invaders, whose remains were nevertheless taken from the battlefield by their colleagues. The first bodies of the Russian military began to be brought there in early March, a few days after the full-scale invasion of the Russian Federation into Ukraine (February 24).
During all this time, children continue to train in the sports complex. In one part of the building, little Buryats learn to shoot from a bow, and in the other, right behind the wall, they say goodbye to the military, who were liquidated in Ukraine. The locals are, of course, unhappy.
But what worries them is not that Buryatia remains one of those regions whose natives, more often than others, die in Ukraine. They don't like the cadaverous smell. The dead are being transported for a long time, sometimes a month or even two passes from the day of death to the funeral. That's the reason for the stench.
"Parents don't like that the sports complex has turned into a funeral hall. Recently, a putrid smell has also appeared where the children train.
Farewell ceremonies are held almost every day, the corpses of the invaders are regularly delivered to Buryatia. The parents of the liquidated military do not want to talk to the press, but some of them still say they believe in the "victory" of the aggressor country and even approve of a full-scale invasion of Ukraine.
Some parents of liquidated occupiers even "measure" who of them was "more fortunate". Some families receive the corpses of the military, and some have to bury only parts of the bodies – the head and hands. 
(C)UNIAN 2022