Rockets hit the graves of Ukrainians and Jews.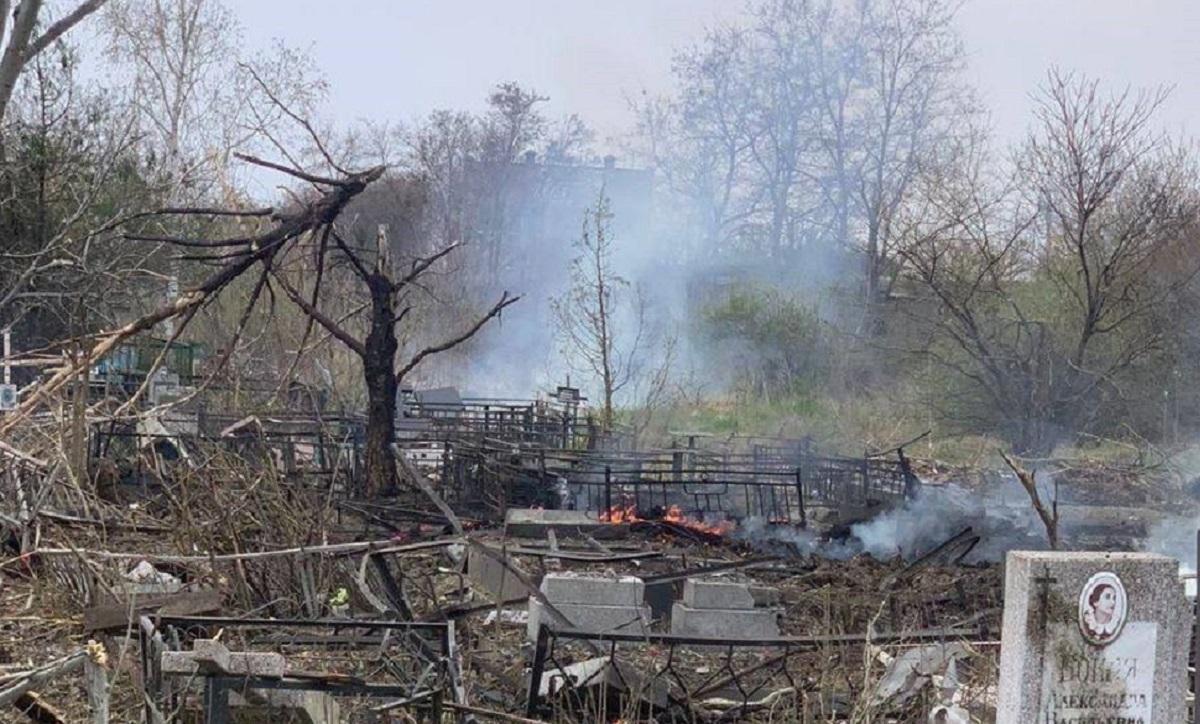 During today's shelling of Odessa , rockets hit one of the city's cemeteries.
It is reported by the Odessa City Council. PlayUnmute
As a result of the rocket attack, more than 1,000 square meters of the cemetery were destroyed. In the photo from the site, you can see the smoldering of the territory, scorched trees and damaged graves.
"Is this also 'denazification'? The occupiers, apparently, are afraid of even the dead," commented Odessa Mayor Gennady Trukhanov.
© photo Odessa City Council1/5 _
_
Earlier, the adviser to the Minister of Internal Affairs, Anton Gerashchenko, said that fragments of a rocket fell into the territory of one of the cemeteries in the city and as a result, a woman was injured.READ ALSO:
"Burn in hell": the mayor of Odessa commented on the shelling of the city by the occupiers of the Russian Federation (video)
"Smelly scum": Zelensky spoke emotionally about today's shelling of Odessa (video)
Gerashchenko also said that the invaders got into the graves of Ukrainians and Jews. 
(c)UNIAN 2022