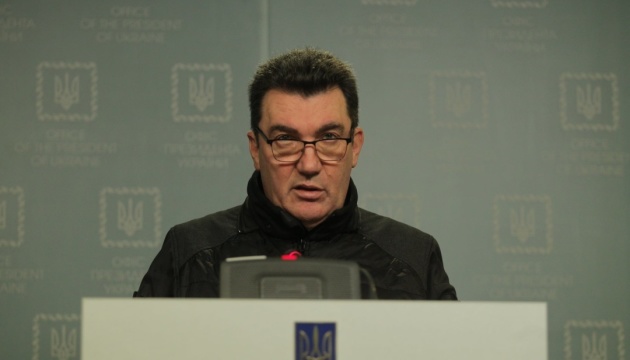 22.04.2022 13:39
The Secretary of Ukraine's National Security and Defense Council (NSDC) does not believe in any peace treaty with the Russian Federation, being convinced that even if such a document is signed, the war could return to the Ukrainian land at any time.
He stated this in an interview with the Ukrainian Pravda online newspaper, Ukrinform reports.
"…At any time. I don't believe in any peace treaty with the Russian Federation. We have had many, many of them in our history. And they have constantly violated them," Oleksiy Danilov said when asked if the war could return in a few years, even if a peace treaty was signed.
The National Security and Defense Council secretary believes that Ukraine now has a chance that the country had in 1991, 2004, and 2014, and it is important that it not lose this chance today.
"But we are now paying a very high price for this chance. We are paying with the lives of our citizens, our civilians, our children, who, like angels, are now watching upon us from the sky," Secretary Danilov said.
In this context, he explained why Russians treat Ukrainians this way.
"Just because they think we should be under their boots? This doesn't suit us. Therefore, victory for me is an opportunity to finally build our country," Oleksiy Danilov stressed.
On February 24, the Russian Federation launched a new phase of its war against Ukraine – a full-scale invasion.
(C)UKRINFORM 2022