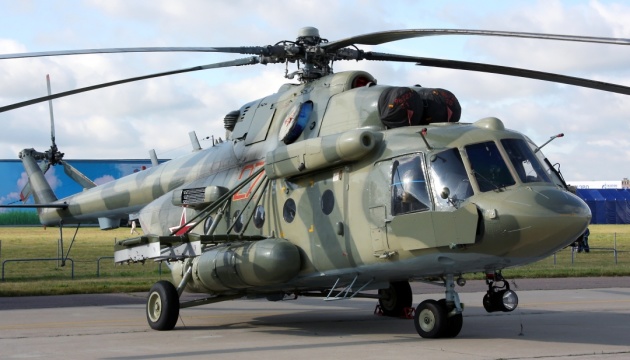 VIDEO
21.04.2022 19:46
Ukrainian defenders have downed two enemy Mi-8 helicopters on Thursday.
"Two Russian Mi-8 helicopters downed," the General Staff of the Armed Forces of Ukraine posted on Telegram.https://t.me/GeneralStaffZSU/2668?embed=1
Mi-8 is a multipurpose helicopter manufactured by the Mil Moscow Helicopter Plant in the early 1960s. It is the most massive twin-engine helicopter in the world, widely used to perform many civilian and combat missions.
Earlier today, the units of the Air Command "East" in cooperation with the Joint Forces Operation downed two enemy aircraft in Kharkiv region. According to preliminary data, Russian Su-34 and Su-35 fighters were destroyed. In Zaporizhzhia region, the National Guard's air defense unit shot down a Russian Alligator helicopter.
(c)UKRINFORM 2022