Air defense continues to successfully carry out combat missions.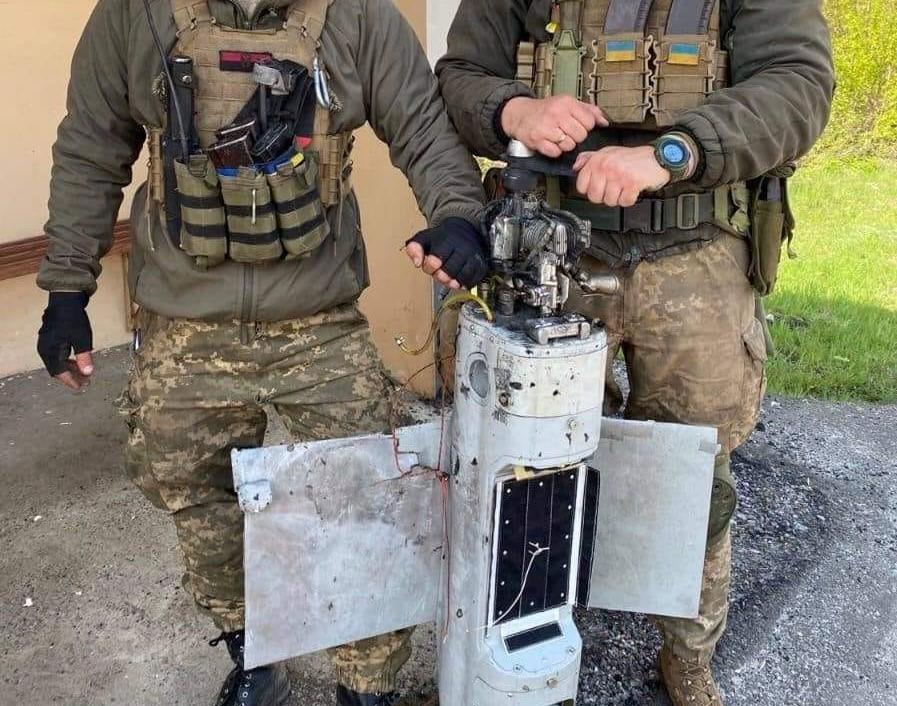 Paratroopers with a downed drone / photo of the General Staff
Air defense units of the Airborne Assault Forces of Ukraine destroyed two targets. The first is the Russian Su-25 fighter, and the second is the Orlan-10 multipurpose drone.
The press center of the General Staff of the Armed Forces of Ukraine shared information about the successful actions of the Air Defense Forces of Ukraine on its official Facebook page .
"The airspace where the Ukrainian paratroopers perform their tasks is under the complete control of our anti-aircraft missile and artillery units. And the enemy will not fly here calmly! They immediately cut off his wings and smash them on the ground. This is the Ukrainian sky, after all!" Airborne Assault Troops of the Armed Forces of Ukraine.
The General Staff noted that the aircraft and the drone were destroyed using the Stinger and Starstreak portable air defense systems. Now Ukrainian paratroopers continue to carry out combat missions in the most important areas where hostilities are taking place.
Recall that the Su-25 is not the first aircraft that was destroyed by the Armed Forces of Ukraine today. Earlier , UNIAN wrote that Ukrainian defenders "landed" a Su-34 fighter in the Izyum region in the Kharkiv region.
(c)UNIAN 2022