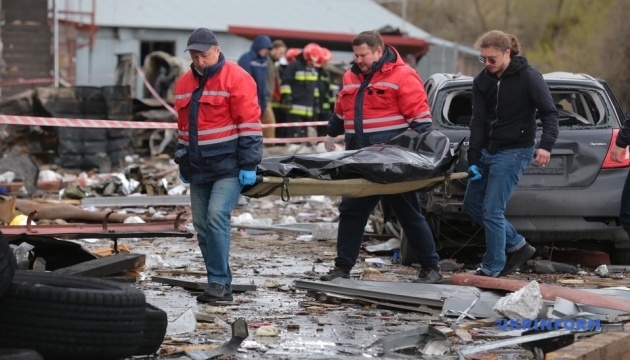 19.04.2022 02:23
The US Department of State says recent Russian missile strikes on Lviv, the suburbs of Kyiv and other cities illustrate that Putin's forces are undertaking a campaign of terror and "despicable aggression" against the civilian population in Ukraine.
State Department spokesman Ned Price said this at a briefing in Washington on Monday, according to an Ukrinform correspondent.
"The fact is that Russia, more than just launching an invasion, more than just launching a war, has launched, is undertaking a campaign of terror, a campaign of brutality, a campaign of despicable aggression against the people of Ukraine," he said.
He stressed that missile attacks on Lviv and the outskirts of Kyiv, or the indiscriminate destruction of civilian infrastructure and mass killings in Mariupol and Kharkiv, as well as atrocities in Bucha and other cities, are "a clear testament" to Russia's campaign of brutality and terror.
Seven people were killed and 11 injured after Russia launched at least four missile strikes on Lviv early on Monday.
(C)UKRINFORM 2022