Freelance analyst, coordinator of the project of the Ministry of Internal Affairs "Look for your own" Vladimir Zolkin, in an interview with UNIAN, told why prisoners of war are needed, why it is important to record their stay in captivity and all the evidence on video, and confirmed that Russia is abandoning its own.
There are 700 Russian prisoners of war in Ukraine. The "Look for Your Own" project helps citizens of the Russian Federation to find their loved ones in captivity in Ukraine. During video interviews conducted by the project coordinators, the Russians admit that they are treated much more humanely in Ukrainian captivity than in the Russian army. After all, Ukrainians "torture" prisoners with three meals a day, give out warm clothes, give them the opportunity to call relatives, and even install TVs in their cells to show the objective truth about the war of the Russian Federation against Ukraine.
Why such "hothouse conditions" are needed and whether the Russian servicemen really did not know that they were going to fight in Ukraine, blogger Vladimir Zolkin, who conducts dozens of interviews with prisoners of war, told UNIAN.
You daily record video interviews with captured Russians. Do you see the difference in how Ukraine treats Russian servicemen and how Russia treats Ukrainians who are captured?
I do not deal with the issue of exchange, but I can say about the content. For example, we give complete data on the prisoners of the Russian Federation and those who died in Ukraine, but I have not seen such data from the Russian side at all. They do not record videos with our prisoners, they do not call the relatives of our military. Moreover, in the Russian Federation they block any information about their own prisoners, deny their presence, etc. (The site of the project "Look for your own" is blocked in the Russian Federation – UNIAN).
Vice Prime Minister for Reintegration Irina Vereshchuk said that there are about 700 Russian prisoners of war in Ukraine. According to your observations, what percentage of them voluntarily surrendered, laying down their arms?
About 50%. Most of them are prisoners who came to us on February 27-28 and at the beginning of March. These are people who walked without knowing where they were going. They ended up in inhuman conditions. They were given one or two rations. And when they came here, they were abandoned by the commanders. They had no connection…
That is, these are hungry people who were abandoned in the fields. After wandering through our forests for a week, they went to surrender to the defense or the local population, because. didn't know what they were doing here.
It turns out that the stories that they were at the exercises, and "suddenly" ended up in Ukraine, that they did not know where they were being sent, are they not a legend? There is an opinion that this is the story that the Russians are ordered to voice in case of being captured.
There are good reasons to believe that these stories are the purest truth. This has already been proven and confirmed, but I still have no right to say where I get such confidence from.
The stories are different, but most of them deceived. They were indeed sent for training.
I don't know if it can be estimated as a percentage. But I would say that, roughly speaking, in 70% of cases this is true. 30% of cases are people who came later. And so some of them were told that they were going to Ukraine, that they were "waited" here. Like, "everything is agreed at the government level." That is, they were told that they would simply march and hold a parade in Kyiv.
For example, riot policemen came here with shields and batons (we have video evidence of this). That is, they wanted to not only go in and take Ukraine in a few days, but to establish their own rules here.
And what did they miss, in your opinion? Some say that the Russian Federation made a mistake in assessing pro-Russian sentiments in Ukraine, others that Russian conscripts were deliberately thrown as "cannon fodder."
I think that folders with absolutely unreliable information were put on the table for Putin, they say, Russians in Ukraine will be greeted with bread and salt, and the intelligence network has been established. After such "reports" Putin gave the order "we will take." And how to take, what tactics and strategy – no one has discussed. Then they acted like a herd of brainless sheep. Actually, that's how they went in the first days. Glory to our Armed Forces of Ukraine that they were simply defeated then.
When you started communicating with Russian prisoners, did you have questions that you personally wanted to find out from them?
Yes. I wanted to understand a lot of topics, to get to the truth. The opinion that I formulated for myself, I voiced. But look, I'm not justifying them. Many of them really knew where they were going. Among them, in fact, there are very cruel people who hide what they did.
At least a quarter of them understood everything. The same pilots, for example. The pilot could not help but know that he was bombing peaceful cities. These are all their stories about working on coordinates … Nobody believes in them.
And some confessed to shooting at people. For example, one Buryat confessed that he shot at a man.
Zolkin: Many lie. In my opinion, about 25% of the prisoners are lying / photo YouTube of the "Look for your own" project
If we talk, for example, about the Pskov paratroopers, almost everything they said is a lie. I am absolutely sure.
Many lie. In my opinion, about 25% of prisoners are lying. And 75% really did not know where they were going, they did not know where they were being sent.
Four hundred prisoners of war from the Russian Federation have already been identified on the NSDC website "Occupant", created to search for Russian military personnel by their relatives. Moreover, the first 92 people on the list are born younger than 2000 and, according to the points of deployment, they are all from the military units of the southern part of Russia. That is, the Russian Federation sends young conscripts to Ukraine and only from the wilderness?
If we talk about Russia, then yes – from the wilderness, from low-income families. And, yes, they are all "youngsters".
More age categories, mainly from "L/DPR". Because they "raked" everyone they could send here. There are empty streets in the territories of Luhansk and Donetsk regions occupied by the Russian Federation today. Nobody could hide.
By the way, I have never heard an unambiguously pro-Russian opinion from any of the inhabitants of the "L/DPR" with whom I spoke. They all understand that they made a mistake, they all say that they came here under duress.
Are there any Russians from large cities among the prisoners at all?
Came across from Yekaterinburg. Voronezh and Rostov were, but these are isolated cases. The other day we finally talked to two Petersburgers and two Muscovites. Both Petersburgers are conscripts for 19 years who have not signed a contract. In Russia, they have already been declared deserters.
How did you know about it?
We recorded calls with their mothers who told us this information. The captain whom they were leading into battle began to tell that they had fled. Although it follows from the story of young people that they were left behind. And I am inclined to believe these military men: their words coincide with the data that they tell us, and with the general situation. But two St. Petersburg and two Muscovites – that's all.
Of course, parents want to return their son by any means, they want to pay somehow, says the blogger / YouTube photo of the Look for Yours project
Why do you think so? Why are there more Russian servicemen from the hinterland, and not from the Russian capital?
Why? I cannot say that people from the wilderness or villages are less enlightened than those from Moscow. But theoretically, if they strike at a distant geography, there is less chance of causing public outcry. There is less chance that people will come to the rally. If all 20,000 dead Russians were Muscovites, I think the whole of Moscow would rise up and go to protest.
The project "Look for your own" has an electronic feedback form with a special questionnaire. So, it has been recorded how many Russians have already reported that they are looking for their relatives and hope to find them alive in Ukrainian captivity?
Absolutely everyone who is looking for their relatives can apply. These are not necessarily relatives of those who died. It may even be Russians who assume that their son is in Ukraine.
Dmitry, an employee of the Look for Your Own project, who developed the software for the site, says that in total we have already received about 24,000 applications. Of these, 21,000 people have already confirmed their phone number and given feedback.
All this is evident during our conversations. Roughly speaking, we find 40% of the numbers of relatives of prisoners of war from the chatbot database. After all, some prisoners do not remember phone numbers. In such cases, we find them ourselves.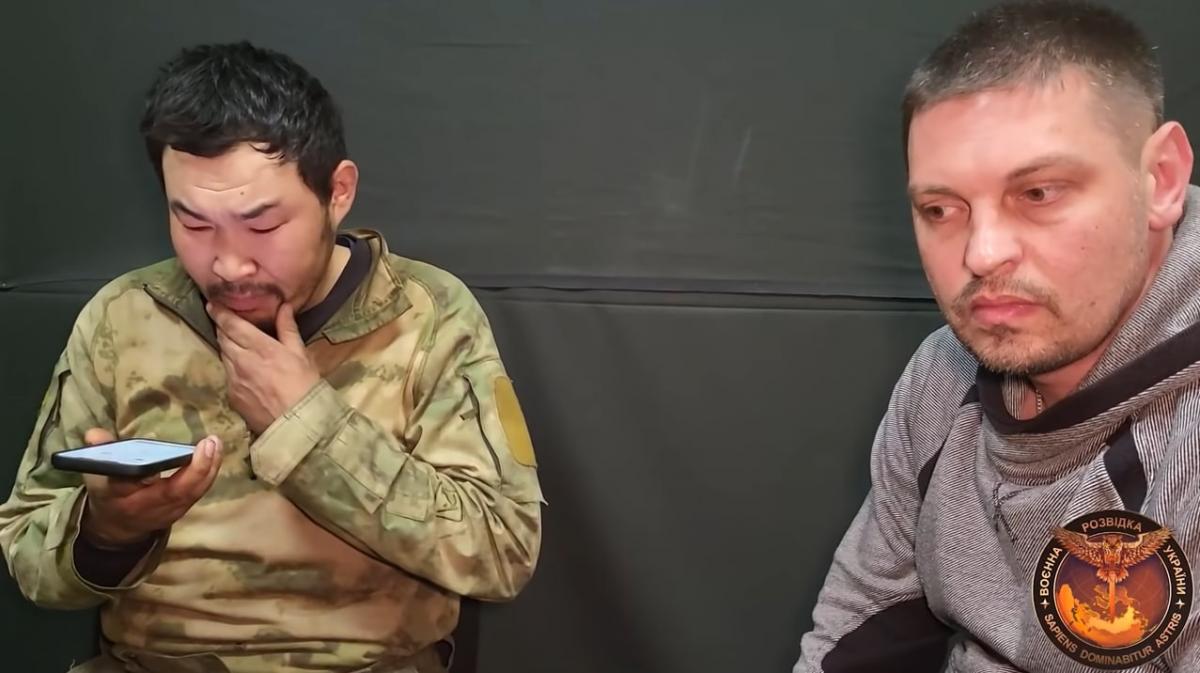 Zolkin: Many people use the video from our interviews in order to confirm in Russia that a person is in captivity / YouTube photo of the "Look for your own" project
When relatives of Russian prisoners of war get in touch, do they offer you money? Maybe some general was trying to get his son back, bypassing official negotiations and exchange lists?
Yes, they offered. But I never really delved into these stories. My answer is always obvious: "Guys, what money?".
Of course, parents want to return their son by any means, they want to pay somehow. But I answer them: "We publish all the information in open sources. Just leave your applications, your data. If there is an interview with your son, you can see that he is alive and well. That's all I can do."
The point of calling parents in Russia is only to convey the truth about the war of the Russian Federation in Ukraine, or is there another practical function to fix that a person is in captivity? That is, the relatives of the prisoner must write some kind of statement in the Russian Federation so that this soldier is included in the Russian lists for exchange?
Oh sure. For example, yesterday the mother of one soldier said that not only was he not on the list of prisoners, but that he had already been registered as a deserter. Of course, this is a practical side.
Many people use the video from our interviews in order to confirm in Russia that a person is in captivity.
I understand that an hour and a half is difficult to listen to, but it is very important that these interviews are submitted without editing. Then whoever wants to know the truth will be able to look and understand. Only then do people become convinced that this cannot be a fake story or a fake.
By the way, the Russian side demanded that a disclaimer be added to these videos – a message stating that, from the point of view of Russian legislation, we received consent to record and publish these interviews from all participants, including those whom we record by phone.
At one of the press conferences in Kiev, Russian prisoners of war expressed their desire to stay in Ukraine . According to them, in Russia they will be killed, shot. Did the prisoners admit to you that they were afraid to return to the Russian Federation?
Yes, but this mainly happens behind the scenes, when we smoke with the prisoners and communicate off the record. They always tell us about their fear of returning to Russia. All of them are afraid that they will face reprisals, interrogations and a prison term. Some who did not run away will be recorded as deserters, because. their commanders abandoned them.
A question that interests all Ukrainians: when the Russians are captured, it dawns on them that they were wrong when they went to Ukraine?
I think they all understood everything. Maybe I am specifically given for interviews of those who have already realized everything. They are already convincing their parents over the phone. There are such dialogues when a son asks his mother: "Mom, why are you so zombie?".
On our part, the minimum plan is to show a person who is known by at least a thousand people, says the blogger / YouTube photo of the "Look for your own" project
But even people who have felt in their own skin how they were thrown have to ask the most primitive questions. They cannot answer more complex ones.
When you ask: "What is the goal?". They cannot answer. I ask about "For Peace" rallies, they think they're out for the world. I say: "No, you're going out for a" special operation ". So, for the war?" And they answer: "Yes? What, really?" That is, in general, elementary things are not understood.
Almost all prisoners have a TV. And for those who don't, I always ask the employees of isolation institutions to give them access to TV. Because I understand: they may think that Ukrainian counter-propaganda is needed. In addition, seeing the destroyed cities and their situation, they still come to the right conclusions.
Do you see any evidence that you manage to get through to someone in the Russian Federation and convey to the Russians the truth about the war unleashed by Russia?
Yes. These are hundreds of appeals from Russians who write "thank you". Thanks to these video interviews, people in Russia see that they are totally lied to on their television.
This is a lot of messages with words of encouragement. This is how some people try to transfer financial assistance to me from Russia for what I do.
On our part, the minimum plan is to show a person who is known by at least a thousand people. Initially, the Russians wrote that it was all fake, they say, there were no dead or prisoners. Now their rhetoric has changed. Probably, in the Russian Federation they are already disappointed in all their "themes".
There are journalistic investigations by major international media about how many people in the Russian Federation have already refused to go to Ukraine. These are representatives of OMON, and SOBR, and the so-called elite Pskov landing force. If it didn't work, I wouldn't be doing this.
According to the General Staff of the Armed Forces of Ukraine, more than 80% of Russian soldiers do not want to continue fighting. What can you say about the morale of the occupiers today?
They have now accumulated, mainly from the Donbass. They also drove there those whom the Armed Forces of Ukraine had already defeated near Sumy and near Kharkov. Those units are already completely demoralized. These are people who can no longer fight. They once saw it all and understood.
However, in Russia there is a total mobilization. They collect all the "homeless" that they can collect. These are not warriors, but simply nonsense, which has nothing to do in life. They go either to certain death, or they hope to earn some money so that at least some money is given to their families as compensation.
But even here they have nothing to reassure themselves. Why does the Russian Federation not want to take the corpses of its soldiers from Ukraine? Yes, they passed a law on the payment of 7 million rubles for death. But then, in addition to it, a decree was issued that money is paid only when there is a body. Today, the Russian Federation shows a figure of 3 thousand dead. Here are 3 thousand corpses, in discord, they can bring, but the rest – no. So it's more convenient not to show statistics, and not to pay money for them.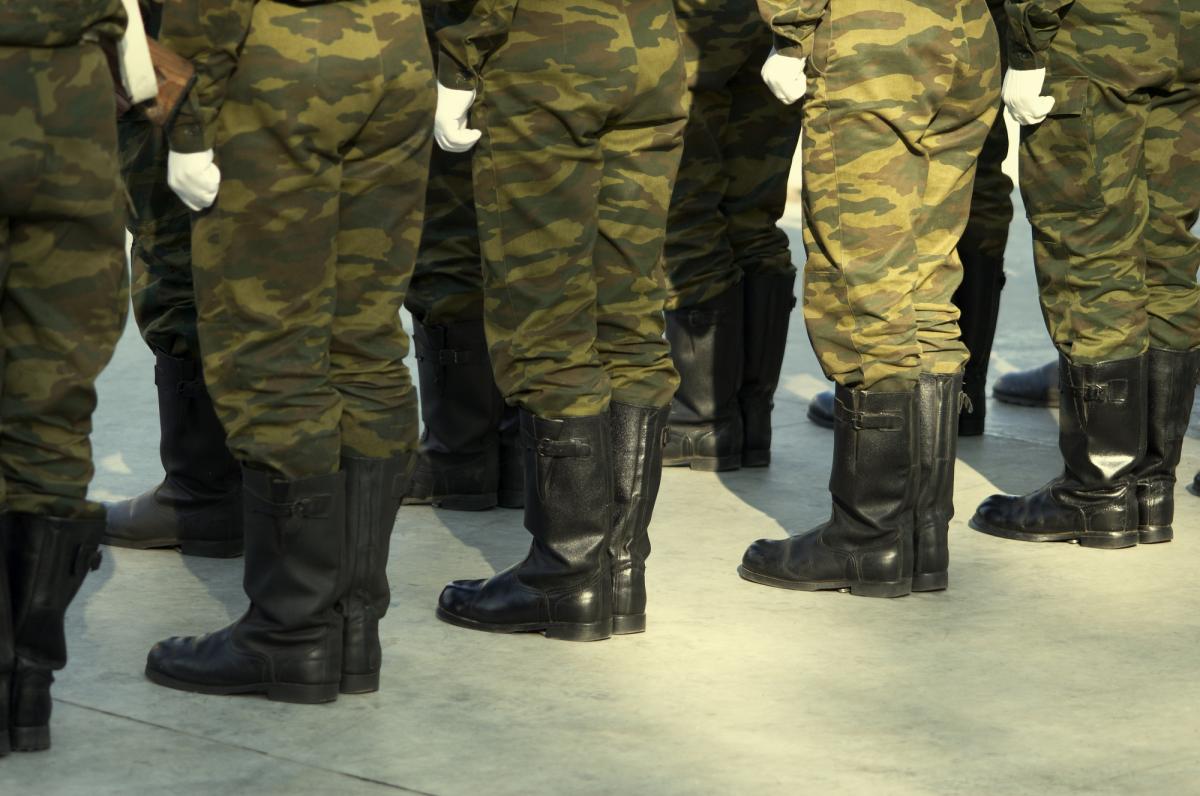 In the Russian Federation there is a total mobilization. They collect all the "homeless" that they can collect / photo ua.depositphotos.com
How do you advise Russians and residents of the territories of Donbass occupied by Russia to act in order not to be sent to Ukraine?
It is difficult to resist in the territories of the "LPR" and "DPR", people in these territories have no rights. This is already such a concentration camp in Russia. People there are forcibly put into a tank – "drive". Although people have never shot, they are not ready for anything. It is very difficult for them to advise anything other than "run and hide." But hiding there is also very difficult.
I asked them these questions, but there is no correct algorithm for the residents of the "L/DNR". The only thing, perhaps, is to come, throw down your weapons as quickly as possible, raise your hands and surrender. That's how you can.
As for the residents of Russia, it is a little easier for them to avoid being sent to Ukraine. You can always hide, wait it out, go to Baikal, "slop down" and even refuse. By the way, this is already happening. Someone writes an official refusal. Yes, they are judged in Russia, it's true. But they understand that it is better to go to a Russian prison and serve time.
They are promised twenty years, but this is complete nonsense. According to the legislation of the Russian Federation, desertion is given up to seven years. But all this will end in a year or two, or even a suspended sentence. Especially if it is a mass phenomenon. They have a large territory and corruption. You can "fix" the issue. I advise this too.
(C)UNIAN 2022