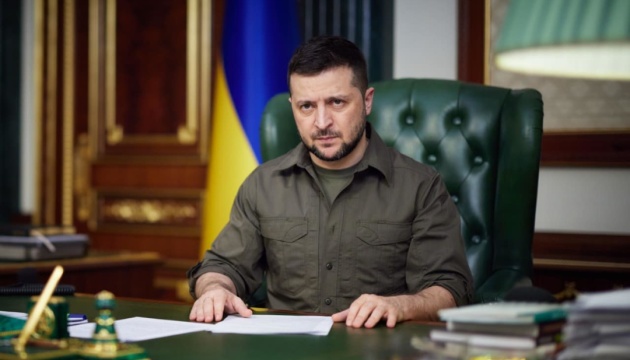 16.04.2022 06:18
Ukrainian officials think about 2,500 and 3,000 Ukrainian troops have died since the Russian invasion of Ukraine began on February 24.
According to Ukrinform, Ukrainian President Volodymyr Zelensky said this in an interview with CNN.
He added that there are about 10,000 Ukrainian troops who have been injured and that it's "hard to say how many will survive."
Civilian casualties are more difficult to quantify, Zelensky said.
"It is very difficult to talk about civilians, since south of our country, where the towns and cities are blocked — Kherson, Berdyansk, Mariupol further east, and the area to the east where Volnovakha is — we just don't know how many people have died in that area that is blocked," he said.
Asked about the harrowing videos released this week showing the death and devastation in his country, including a Ukrainian woman finding the body of her son in a well, Zelensky said: "It is a great pain for me."
"I can't watch it as a father, only because all you want after this is revenge and to kill," he said. "I have to watch as the president of the state where a lot of people have died and lost their loved ones, and there are millions of people who want to live."
"All of us want to fight," he continued. "But we all have to do our best for this war not to be endless. The longer it is, the more we would lose. All these losses will be just like that one."
As was reported earlier, Russia has already lost 20,000 soldiers since the start of its invasion of Ukraine.
On March 12, Zelensky said that at least 1,300 Ukrainian servicemen had died in the war with Russia.
(C)UKRINFORM 2022