A French photographer showed one of the messages of the Russian invaders in Bucha.
The occupiers justified themselves for the atrocities in Bucha / REUTERS
The Russian invaders justify the atrocities in Bucha, Kiev region, by saying that it was an order.
This is evidenced by a photograph of an apartment in Bucha, published by the French photographer Philippe de Pulpice.
In particular, the invaders left an illiterate message to the Ukrainians on the wall of one of the apartments.
"It was an order… Sorry," the invaders wrote.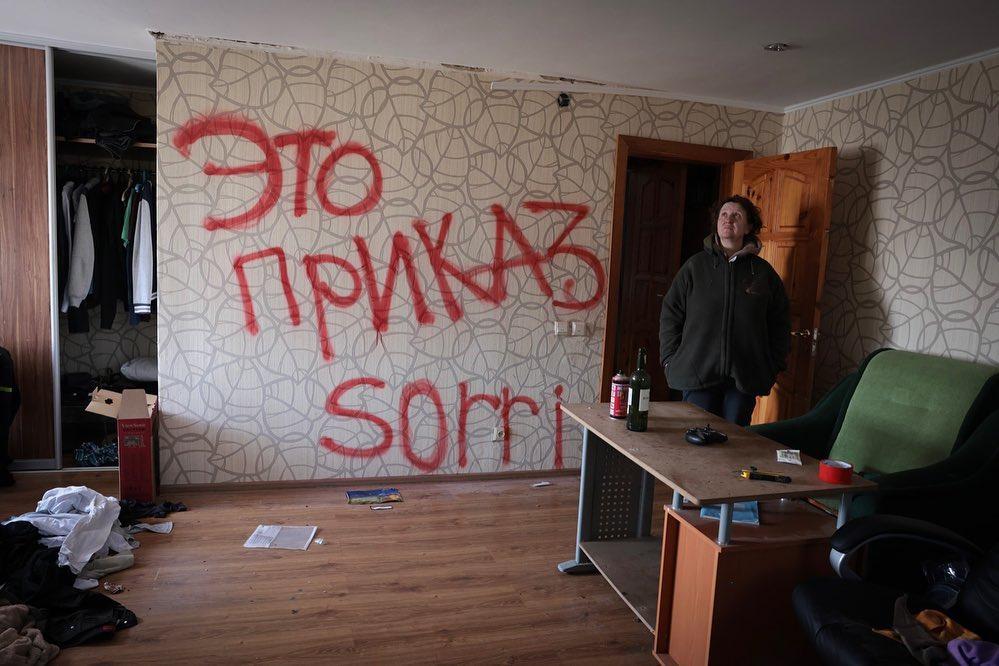 Message from the invaders / photo instagram.com/philippedepoulpiquet
The military of the "second army of the world" obviously does not know how to correctly write basic words in English.
(c)UNIAN 2022