The man was thrown to the floor and kicked.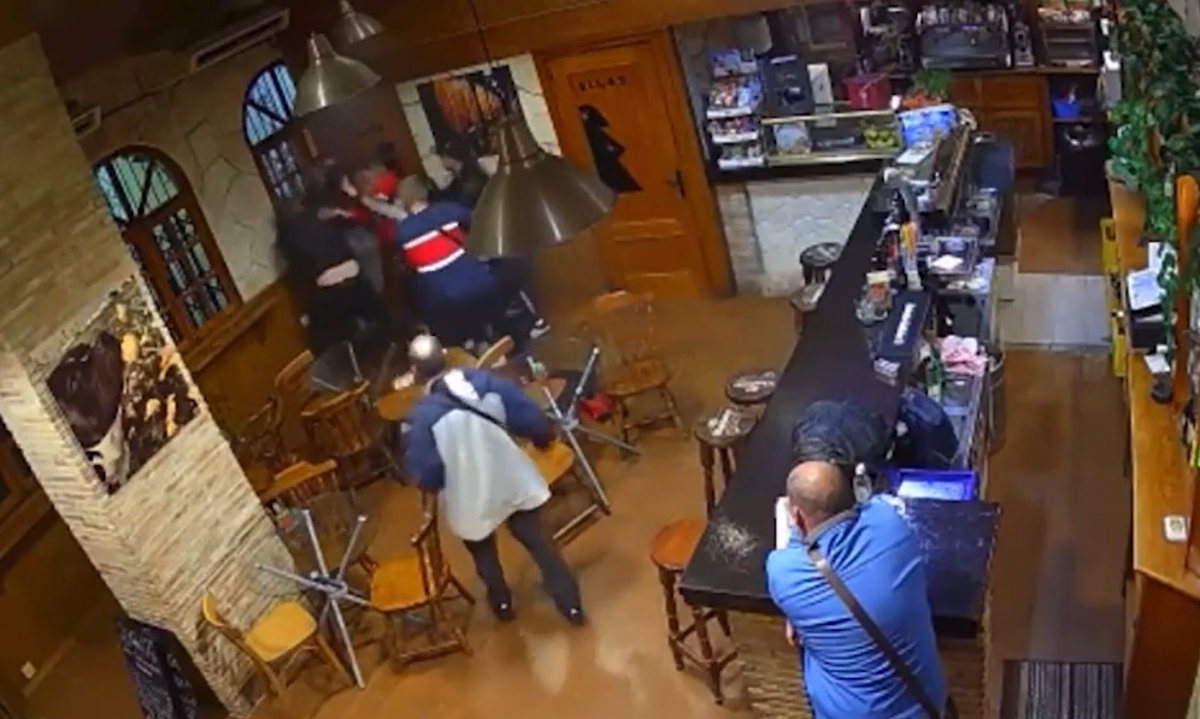 Russians attacked a Ukrainian in Torrevieja / Screenshot
In Spain, three Russians brutally beat a bartender who said "Glory to Ukraine."
La Vanguardia writes about it .
The incident took place in a bar in Alicante. Three drunk men came to the establishment before closing.
"I replied that I was from Ukraine. And I added: Glory to Ukraine," the man told reporters.
After that, the Russians began to brutally beat the man in front of the bar owner and four patrons. At the beginning of the fight, the hostess and two other women try to separate the attackers, but to no avail.
https://www.unian.net/player/etIxEmF2In Spain, the Russians beat the Ukrainian
Before leaving the establishment, one of the attackers kicked the Ukrainian hard when he was already in a semi-conscious state and lying on the ground.
The bartender reported the beating to the Civil Guard, an investigation is underway. According to local media, he had bruises and a broken nose.
It is noted that two of the Russian aggressors may be brothers with a criminal past.
Earlier it was reported that 78-year-old journalist Yevhen Bal died near Mariupol after being tortured by invaders .
(c)UNIAN 2022