In particular, diesel train No. 894/893 will run from Chernihiv to Kyiv and in the opposite direction.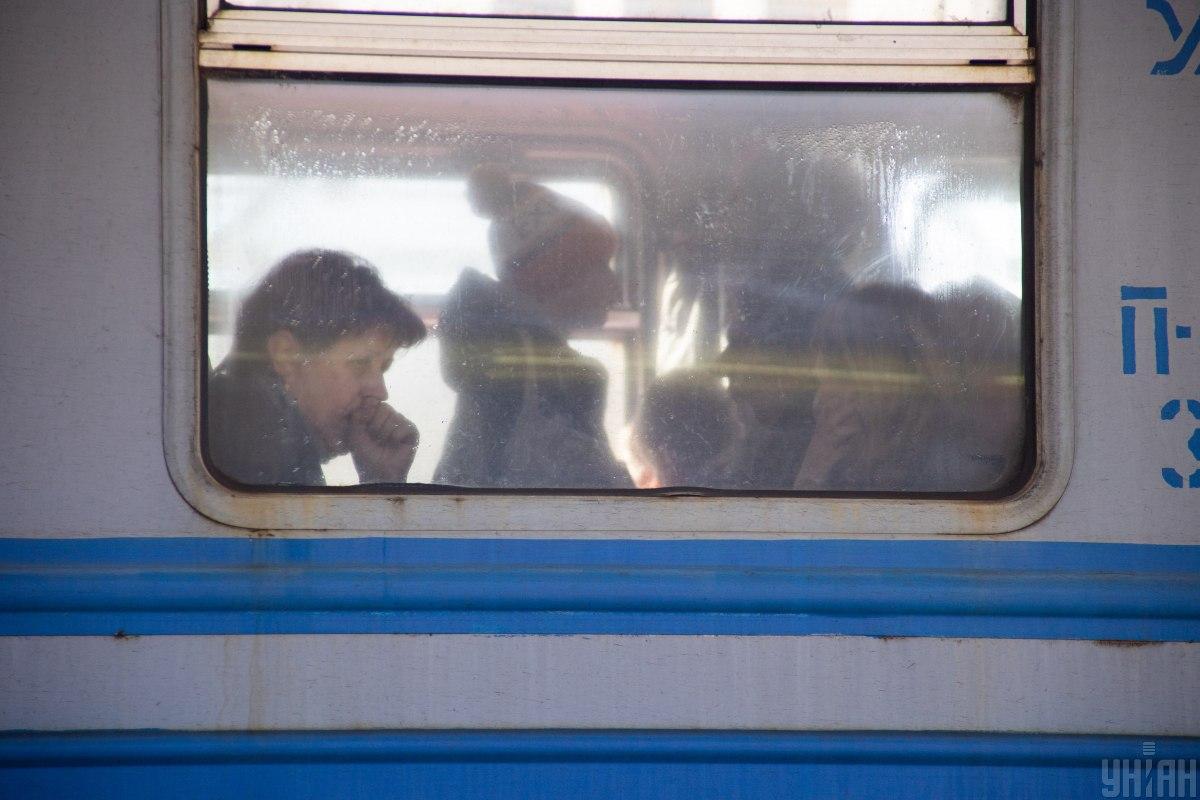 From April 16, Ukrzaliznytsia restores trains to Chernihiv / photo from UNIAN
"UZ" from April 16 resumes railway communication with the deblocked Chernihiv and a number of settlements in the region.
This was reported in the Telegram channel of the company.
Ukrzaliznytsia resumes railway communication with Chernihiv from April 16. This city was under enemy blockade for more than a month and was constantly bombarded by enemy artillery.
According to the company, a regional diesel train No. 894/893 will go to the regional center, it will depart from Chernihiv at 07:00 and arrive at the Kiev-Passenger station at 11:06. In the opposite direction, the train will depart at 15:18 and arrive in Chernihiv at 19:20.
It is noted that the diesel train will make stops at the stations Muraveyka, them. Boris Oliynyk, Veresoch, Vertievka, Nizhyn, Nosovka, Kobyzhchi, Bobrovitsa, Zavorichi, Bobrik, Brovary, Darnitsa, Vydubychi, Kyiv-Demeevsky and Protasov Yar.
The route will first run diesel trains of the Polish manufacturer Pesa, later – modern passenger cars on locomotive traction.
"In particular, we have already restored the railway connection with the Sumy region, now the Chernihiv region is next. The restoration of population migration between cities means that our economy is starting to work, we are becoming stronger," said Oleksandr Kamyshin, chairman of the board of Ukrzaliznytsia.
In order to restore traffic to Chernihiv, the railway workers in a short time repaired almost 300 km of tracks, the bridge at the Zavorichi station and on the Lipov Rog-Vertievka stretch, and the overpass in Nizhyn. Signaling and communication devices have also been restored on the route. The contact network has been restored at the section Brovary – Nizhyn – Chernihiv, work is still ongoing at other sections.
In addition, Ukrzaliznytsia is restoring commuter train traffic from April 16 to Darnytsia-Nizhyn . The first train from Nizhyn will depart at 06:00 and arrive at the railway station Darnitsa (Kyiv) at 08:45. The next train will depart from Nizhyn at 12:15 and arrive in Kyiv at 15:00," the company added.
In the opposite direction, trains will depart from Darnitsa at 09:00 and 17:17 and arrive in Nizhyn at 11:45 and 20:00, respectively.
The company reminded that Ukrzaliznytsia has appointed a regional express train Kharkiv – Vorozhba (via Sumy) and back.
Also from April 12, trains were resumed in the Sumy region : Tereschenskaya – Shostka, Konotop – Shostka, Konotop – Vorozhba, Konotop – Bakhmach, Khutor Mikhailovsky – Konotop and Tereschenskaya – Konotop.
(C)UNIAN 2022