Oleksandr Musiyenko believes that there will be no fewer strikes against Ukraine.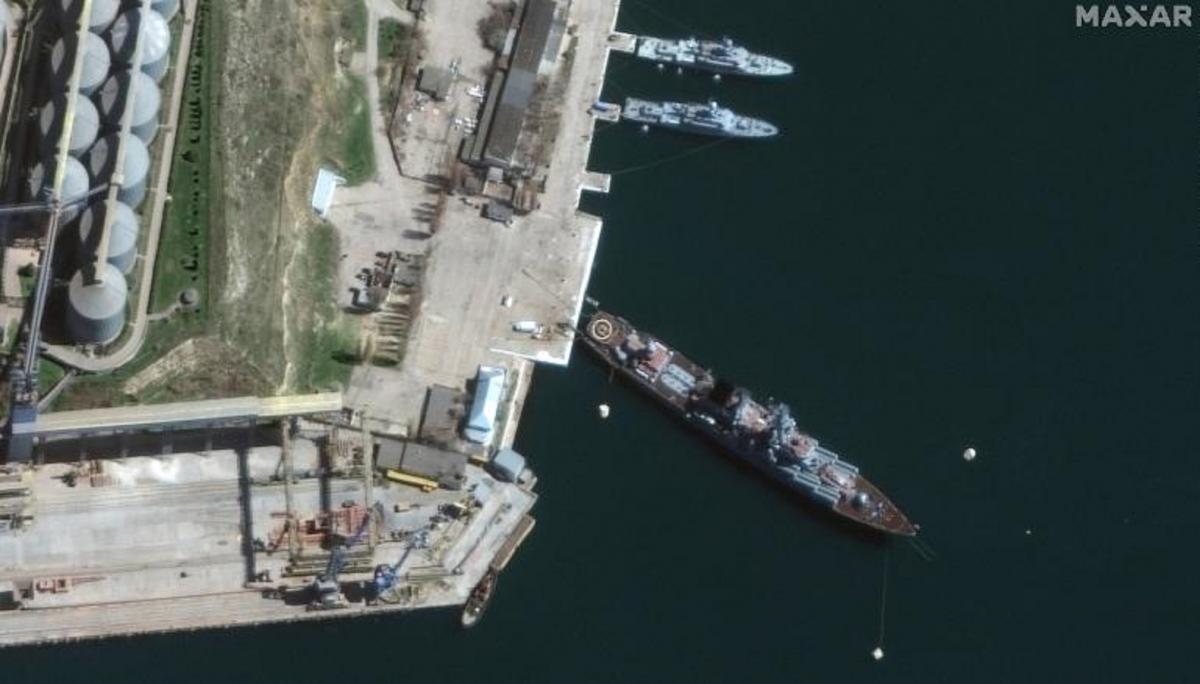 The Black Sea Fleet of the Russian Federation was left without air defense / photo by Maxar Technologies
The Ukrainian military inflicted a significant defeat on the Russian Federation at sea, seriously damaging the Moskva cruiser . The Black Sea Fleet was left without air defense.
This was stated by the head of the Center for Military Legal Research Alexander Musienko in a comment to TSN.
"We inflicted a significant defeat on Russia at sea by taking out the Moskva cruiser, because the Black Sea Fleet is left without air defense, without cover, without air protection. This seriously limits their next steps, which could be further," – said the expert.
According to him, now the landing in the Odessa region "can be forgotten."
"I think that such adventures as landing somewhere in the Odessa region can already be forgotten, because there are fewer and fewer fire cover ships. In addition, they will beware of approaching the range of missiles. Also, if the published information is confirmed, then there were fewer Calibers, by about 16. This is very important, because at least 16 missiles and potential targets in Ukraine have become fewer," Musienko explained.
At the same time, he doubts that there are fewer strikes on Ukraine.
"They still have the potential to shell Ukraine from the Black Sea, but we have significantly reduced it," the expert summed up.
(C)UNIAN 2022