To storm Kharkov, Putin's generals send soldiers from the most depressed regions of Russia, promising them apartments.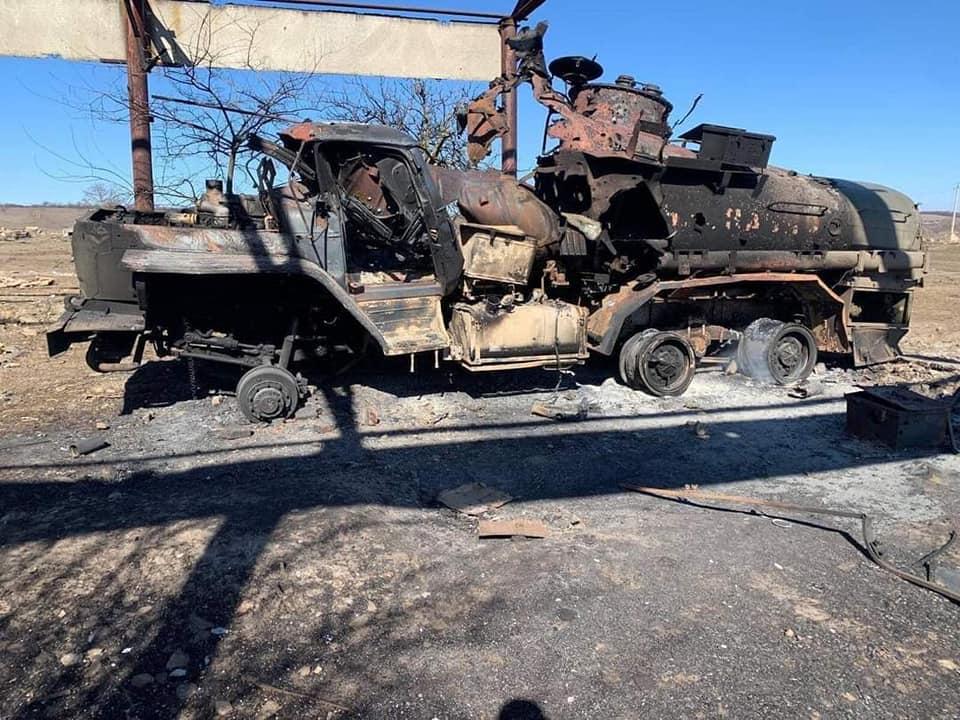 The Ukrainian military destroyed a kilometer-long column of Russian equipment / facebook.com/GeneralStaff.ua illustration
The Ukrainian military destroyed a 25-kilometer convoy of Russian vehicles that was heading to attack Kharkiv. At least 800 corpses of invaders lie on the side of the road.
This was announced by a classmate of Russian President Vladimir Putin, an American journalist and military analyst Yuri Shvets.
He shared an audio recording confirming the situation in the Kharkiv region, obtained from verified personal sources.
The audio recording refers to the heavy losses of the occupiers in the Kharkiv direction.
"25 kilometers: hundreds of wrecked tanks, armored personnel carriers, vehicles with infantry, fuel trucks … counted 800 corpses that only the day before yesterday went out to capture the city," the witness said.
At the same time, he adds that there are much more dead, because a large number were burned alive in the destroyed equipment.
In the units that managed to escape, the situation is also difficult. The invaders are demoralized and refuse to fight. The soldiers are threatened with imprisonment, but they are ready to serve five years, just to stay alive.
"They just realized that entering Kharkiv means that you are a corpse, definitely. Only worms will remain of you," the witness adds.
To storm Kharkov send mostly residents of remote parts of Russia. We are talking about the population of the Republic of Tyva and the Khanty-Mansiysk Autonomous Okrug. They were promised apartments for participation in hostilities.
(C)UNIAN 2022