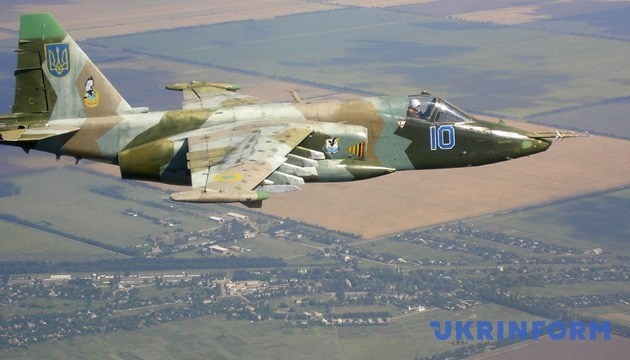 14.04.2022 15:20
Pilots Ivan Pepeliashko and Oleksiy Chyzh were released from Russian captivity.
"Pepeliashko and Chyzh were taken prisoner near the village of Nova Basan, Chernihiv region, on March 8. Their place of captivity was changed several times, and eventually the pilots were taken to a pre-trial detention center in Russian Kursk, where they were kept in a cell with eight other Ukrainian officers," the Chief Directorate of Intelligence of the Ministry of Defense of Ukraine posted on Facebook.
Pepeliashko said that most seriously injured Ukrainians had not received basic medical care.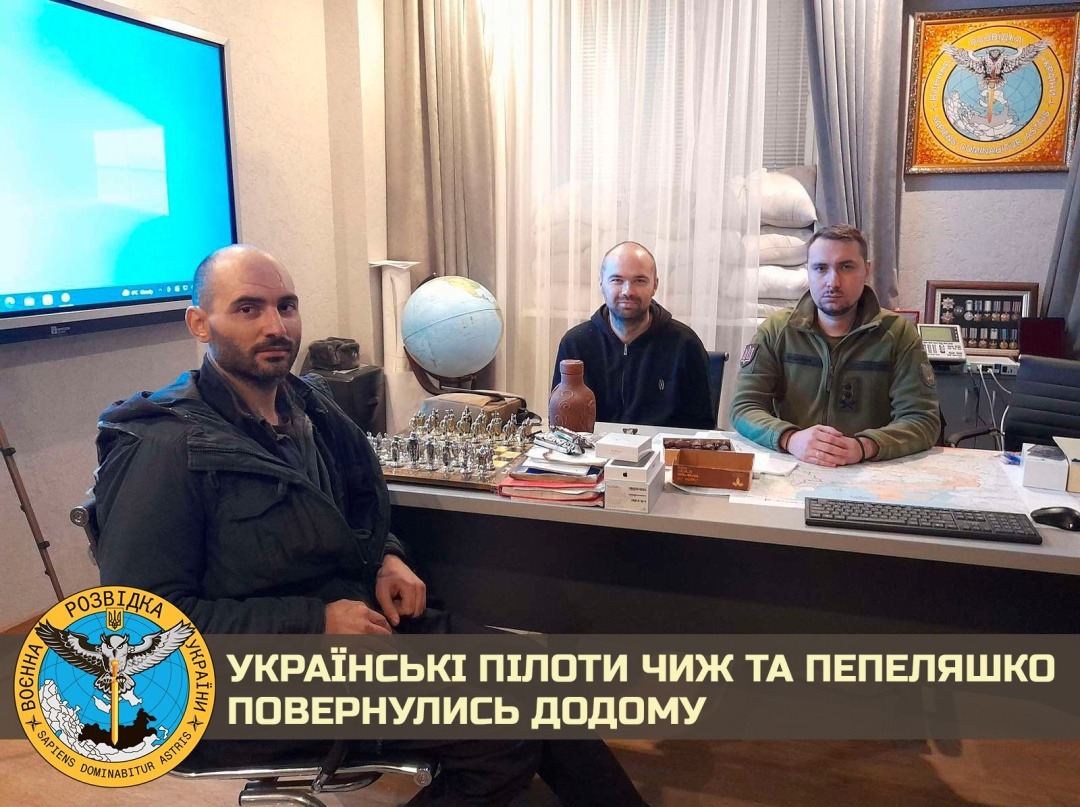 "The guys hold on, but most have wounds that started to fester. Russians were asked to give at least bandages and antiseptic to take care of the most seriously wounded. But everything was in vain," said the pilot.
Exhausting interrogations were carried out constantly. Chyzh recalls that every interrogation traditionally began with Putin's propaganda theses that Ukraine was invented by Lenin.
"They forced us to record propaganda videos. If we refused, they threatened to stop bandaging wounds of our fellow servicemen. They said that they would cut off the inflamed parts piece by piece. They mentioned our families and the threat posed to them," Chyzh added.
When questioning Ukrainians, Russian officers admitted that their blitzkrieg had failed and their goals had not been achieved.
"They are really zombified! They ask if there are many 'Nazis' in Ukraine. They repeat that they want to liberate Ukraine from the Nazis. That we will soon live in one country again, and Poland will take away Halychyna [western Ukraine]," Pepeliashko said.
Ukraine's intelligence chief Kyrylo Budanov met the pilots immediately after they had returned from captivity. Now Pepeliashko and Chyzh are safe. They are in hospital and receive all the necessary medical care.
As reported, on April 13, Interior Minister Denys Monastyrsky announced that negotiations were under way with the Russian invaders to exchange 169 National Guard members captured at the Chornobyl nuclear power plant.
(C)UKRINFORM 2022