According to the Russian diplomat, Moscow insists that the West must unilaterally abandon NATO expansion.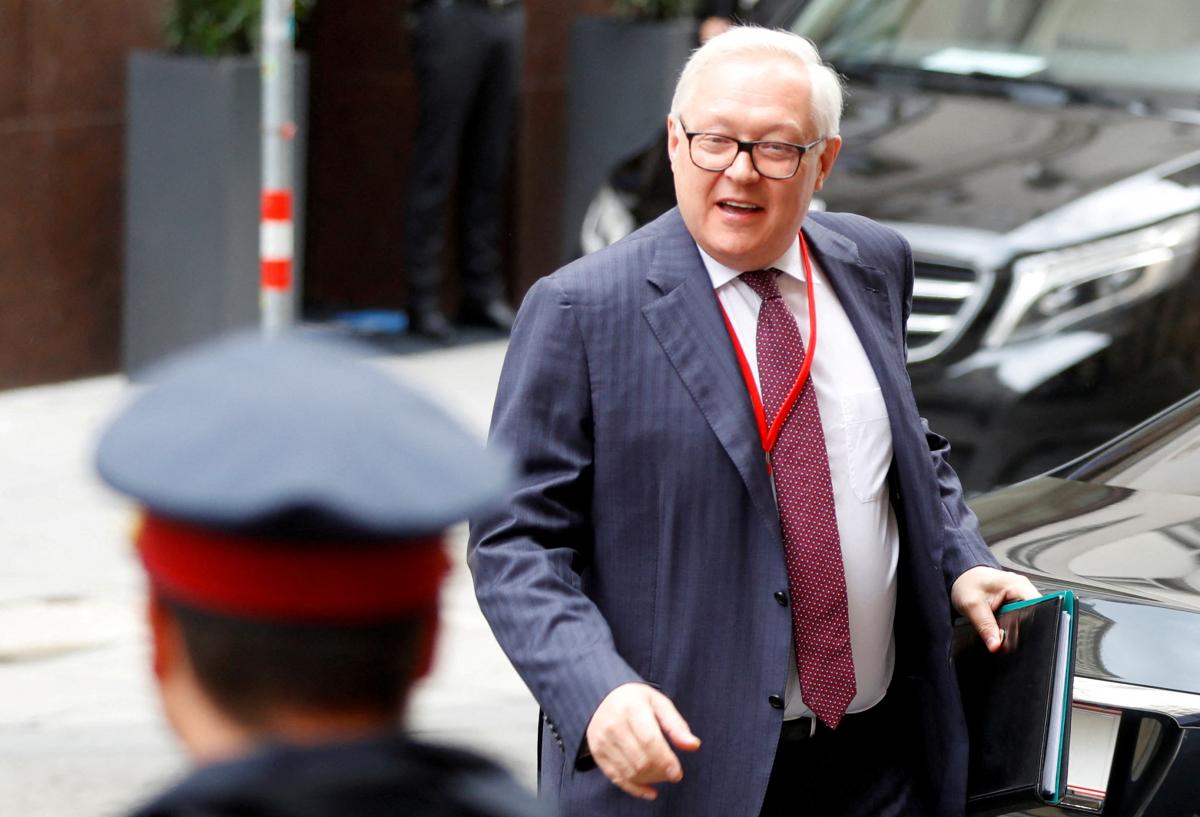 Russian diplomat sent NATO to "collect monatas" / photo REUTERS
Russian Deputy Foreign Minister Sergei Ryabkov, who came to Geneva to represent the Russian Federation in negotiations with the United States on "security guarantees," said that NATO "is time to return to the 1997 borders."
According to him, NATO will no longer be able to "push back" Russia to secondary roles in European and international politics, TASS reports .
"Even a layman understands that demanding concessions from Russia in a situation where NATO has been striving, as they say, to" push back "our country and transfer it, if not to the role of a subordinate, then in any case to a secondary role in the European and international politics will no longer be able to do this with direct damage to our security, "the Russian official said.
"So NATO needs to collect the money and go to the 1997 borders," Ryabkov added.
He also believes that it is "naive" to expect to move forward on security guarantees in the upcoming talks between Russia and the United States and NATO.
"There is a subject for conversation here from the point of view of explaining the logic of approaches and, probably, clarifying what the colleagues in Washington and NATO as a whole are guided by. shortly before the start of contacts, we will move forward, it would be naive, "- said the Deputy Minister.
According to the Russian diplomat, Moscow insists that the West should abandon NATO expansion and eliminate the existing military infrastructure.
"Other priorities are more important for us: non-expansion of NATO, elimination of the created infrastructure, refusal of measures, and not on a reciprocal basis, but on a unilateral basis from the West," Ryabkov said.
As UNIAN reported earlier, on December 17, the Russian Foreign Ministry published a draft treaty between the Russian Federation and the United States on "security guarantees" and a draft agreement on measures to ensure the security of Russia and the NATO member states. In particular, Russia proposes NATO to refuse to accept Ukraine into NATO, as well as "from any military activity on the territory of Ukraine." The Russian Federation also offers the United States not to create military bases on the territory of the countries of the former USSR and not to accept these countries into NATO.
On Monday, January 10, a meeting of the Ukraine-NATO Commission will take place in Brussels.
Also on January 10, US and Russian diplomats will hold security talks in Geneva to discuss the military activities of both countries and the growing tensions around Ukraine.
On January 12, Brussels will host a meeting of the NATO-Russia Council and on January 13 – a meeting of the OSCE Permanent Council, where relevant issues will be discussed.
(C)UNIAN 2022