Nash TV received a large number of warnings for its violations of journalism standards.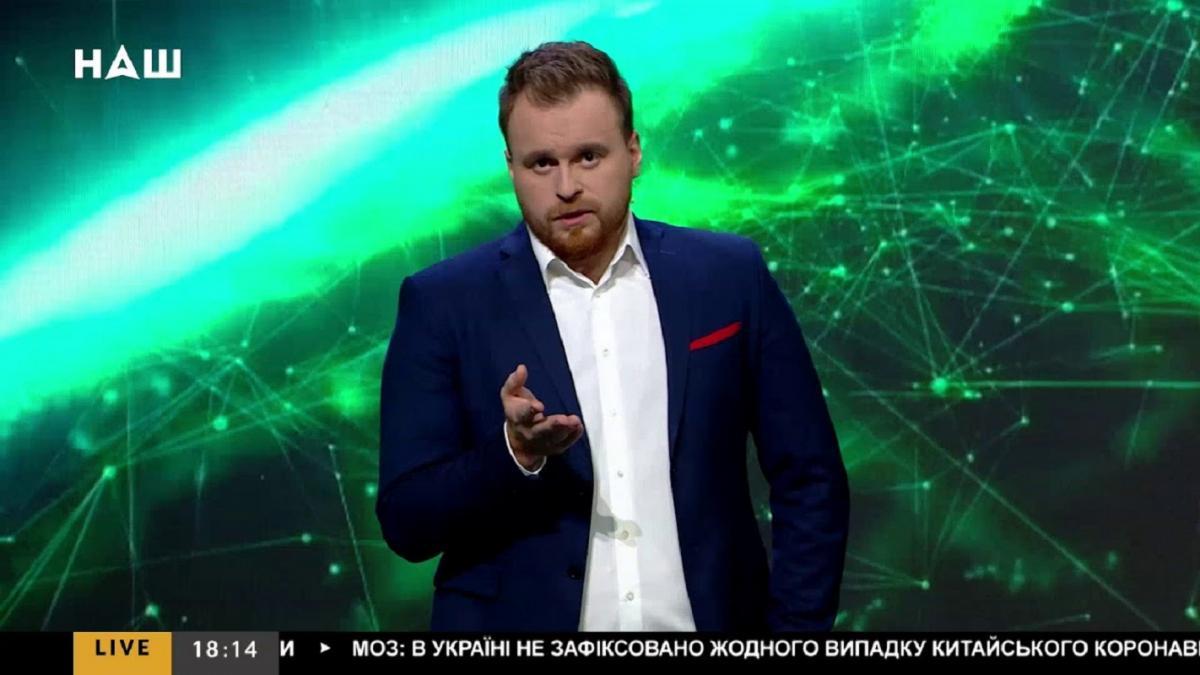 The activist drew attention to the fact that sanctions have already been introduced against other channels from the pool of pro-Russian politicians / Screenshot
President Volodymyr Zelensky was called on to impose sanctions on the NASH TV channel Yevgeny Muraev because of the regular broadcast of anti-state statements, including the denial of the fact of the Russian Federation's armed aggression in Donbass.
The corresponding petition appeared on the website of the President's Office.
The author of the appeal, activist Sergei Sternenko, refers to such a ban on broadcasting TV channels from the orbit of Putin's godfather Viktor Medvedchuk.
"However, on the said TV channel, as well as on the above-mentioned resources, anti-state statements and propaganda are regularly broadcast in the interests of the aggressor state," the activist explains.
Sternenko emphasizes that the owner of the TV channel, Yevgeny Muraev, has repeatedly denied Russia's aggression on the air of "NASH", calling the war in Donbass "civil", and the program editors invited the militants of the illegal armed group "LDNR" as guests.
"In this regard, in order to protect the national (and information, in particular) security of Ukraine, as well as to counter the spread of anti-Ukrainian propaganda in the interests of the aggressor state, I ask the President of Ukraine to immediately initiate at a meeting of the National Security and Defense Council the issue of applying sanctions against the TV channel. OUR with the subsequent termination of its broadcasting on the territory of Ukraine ", – reads the text of the petition.
During the day of publication, the petition has already gained almost 5 thousand signatures out of 25 thousand necessary for the initiative to be considered on Bankova.
What is known about the broadcasting of the NASH TV channel
The NASH TV channel received a large number of warnings for violations of journalism standards.
We are talking, in particular, about the dissemination of false information , inciting ethnic hatred and racial intolerance, etc.
The owner of the TV channel, Yevgeny Muraev, is known for his pro-Russian political orientation: he speaks hostilely of Ukrainian-speaking citizens, justifies the occupation of Crimea and denies the participation of Russian troops in the conflict in Donbass.
The National Council has repeatedly appealed to the court with a demand to deprive the TV channel of its broadcasting license, since "NASH" does not correct mistakes and does not pay fines.
(C)UNIAN 2022