After the scandal on the network, the Russian edited the message and began to make excuses.
Matveychev calls the protesters "terrorists" / Screenshot
Oleg Matveychev, a deputy from the ruling United Russia party, wished all sorts of troubles to the protesters in Kazakhstan who oppose the political influence of Nursultan Nazarbayev.
He wrote about this on Facebook .
Matveychev said that all the owners of mobile phone shops in Almaty, who wrote in social networks, "when will Nazarbayev leave," "must suffer."
"They should be robbed. The women should be raped, the car should be burned, and a stick for a selfie should be shoved in the ***," the Russian deputy wrote.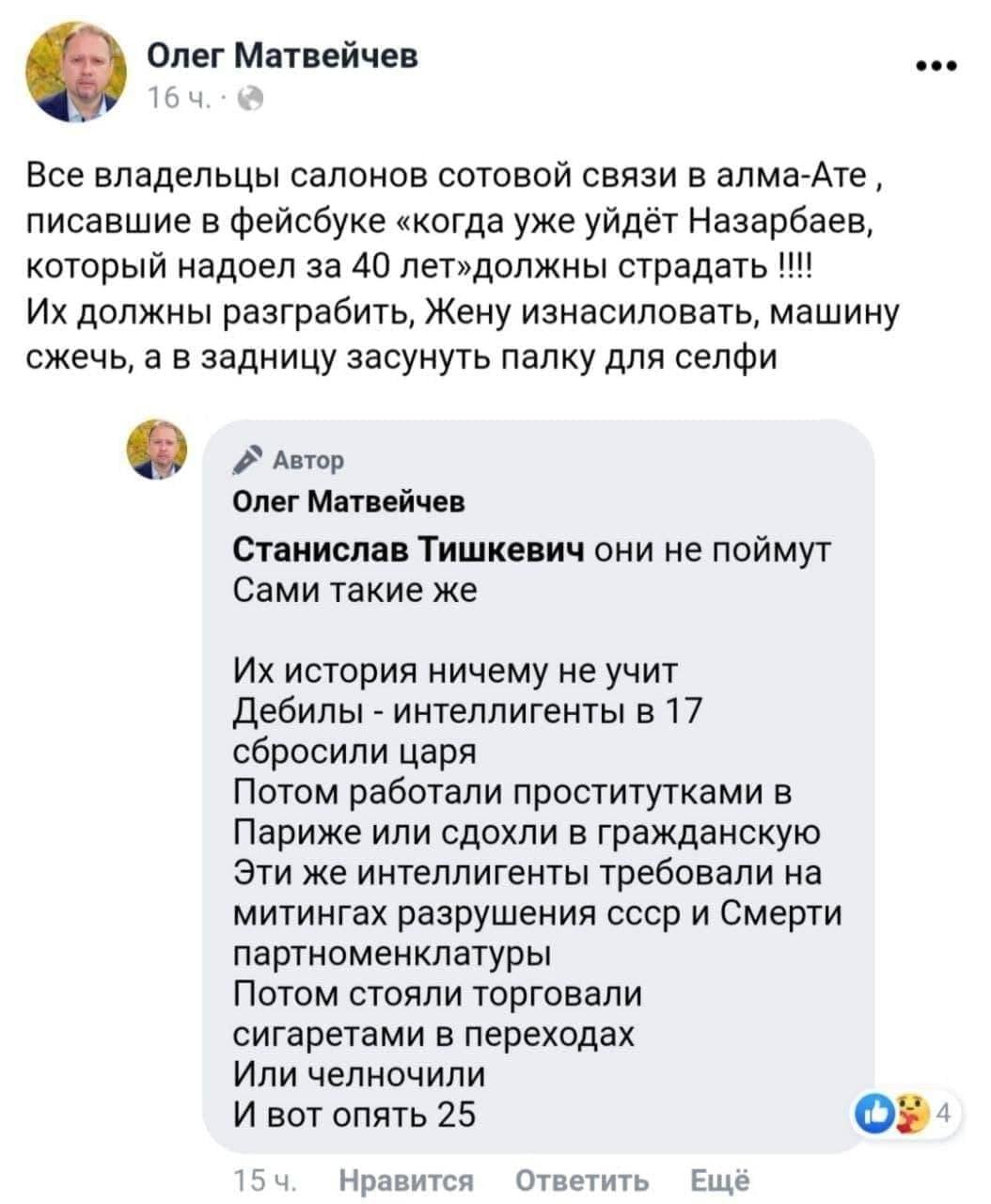 t.me/a_shtirlitz
In the comments to the post, Matveychev recalled the history of the occupation of the USSR, during which the country's intellectuals "demanded at rallies the destruction of the USSR and the death of the party nomenklatura," and then allegedly "stood and sold cigarettes in the crossings."
After that, the Russian edited the post, justifying the aggression by allegedly drawing attention to the "problem." The deputy later added that it was "extremists" who were raping women.  
(C)UNIAN 2022