According to Jens Stoltenberg, if Russia intensifies its aggression against Ukraine, it will pay a high price.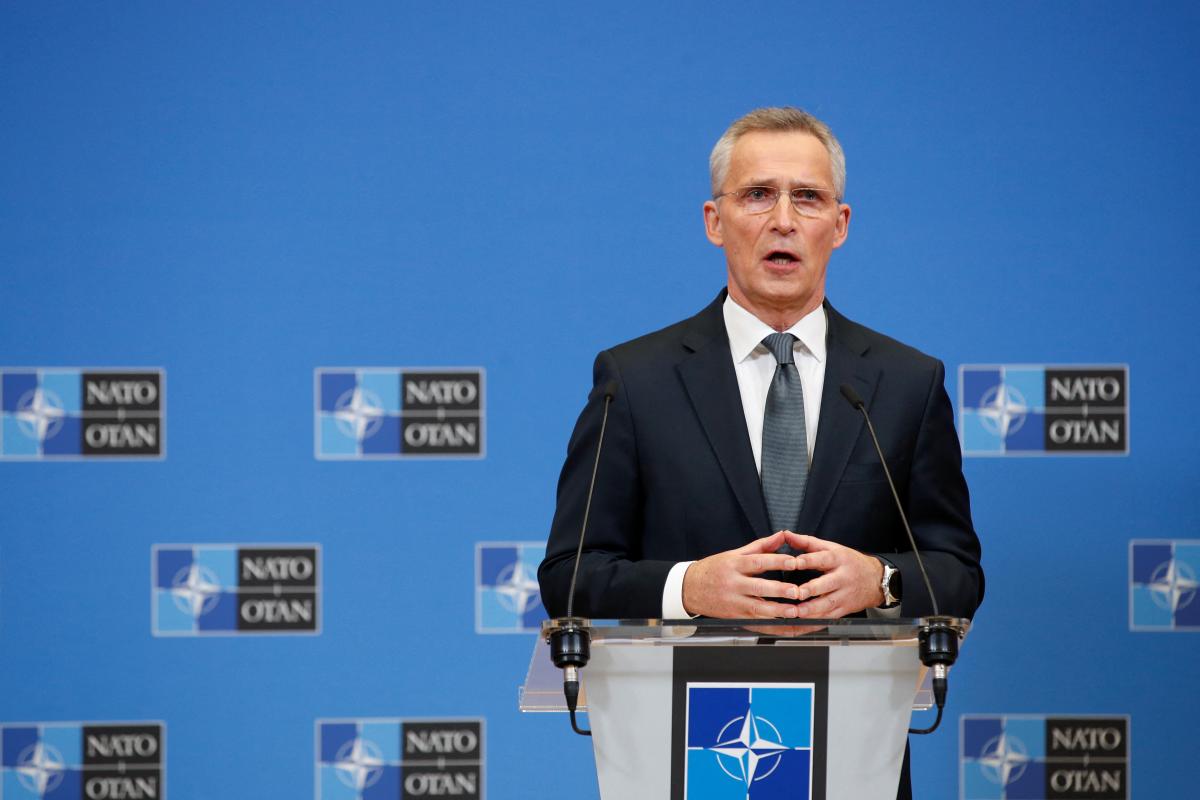 Stoltenberg stressed that NATO member states continue to stand on the side of Ukraine / photo REUTERS
Jens Stoltenberg , Secretary General of the North Atlantic Treaty Organization, stresses that the Alliance must prepare for a possible scenario if negotiations with the Russian Federation fail.
As a UNIAN correspondent reports, Stoltenberg said this at a press conference in Brussels after an extraordinary virtual meeting of the North Atlantic Council at the level of foreign ministers of the Alliance member states.
"NATO will engage in dialogue with Russia in good faith and to the point. But we must also be prepared for diplomatic methods to fail," Stoltenberg said.
"So, today the ministers stressed that any further aggression against Ukraine will lead to significant consequences and will cost Russia dearly," the Alliance Secretary General stressed.
He stressed that the member states continue to stand on the side of Ukraine.
"We fully support its independence and territorial integrity and provide political and practical support," Stoltenberg said.
The Alliance Secretary General recalled that he will chair the meeting of the Ukraine-NATO Commission in Brussels on January 10, which will also be attended by Foreign Minister Dmytro Kuleba, to discuss the situation on the border.
He stressed that any country has a fundamental right to resolve issues of its own path and entry into alliances. Stoltenberg recalled that this has been a fundamental principle of European security for decades, and Russia has pledged to adhere to it in the past.
As UNIAN reported earlier, on Monday, January 10, a meeting of the Ukraine-NATO Commission will take place in Brussels.
Also on January 10, US and Russian diplomats will hold security talks in Geneva to discuss the military activities of both countries and the growing tensions around Ukraine.
On January 12, Brussels will host a meeting of the Russia-NATO Council and on January 13 – a meeting of the OSCE Permanent Council, where relevant issues will be discussed.
Today, January 7, Stoltenberg voiced his expectations from negotiations with Russia in different formats. As the Secretary General said, the Russian Federation must demonstrate a serious position on dialogue and diplomacy and take into account the concerns of NATO member states regarding its actions in Europe.
(C)UNIAN 2022