In exchange for helping Kazakhstan suppress protests in the country with the help of the CSTO, Russia put forward a number of conditions.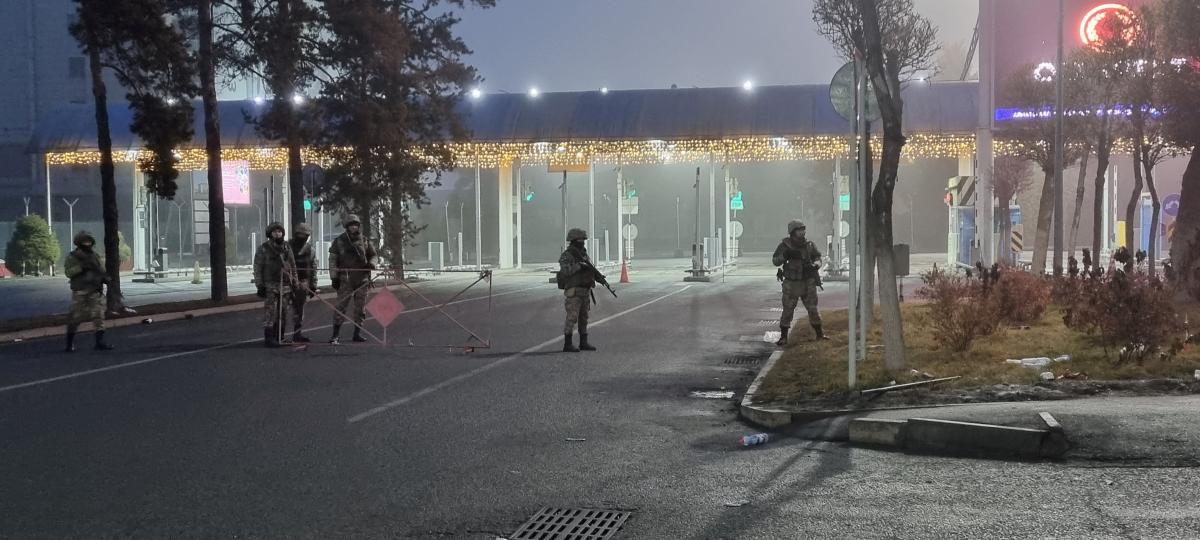 RF put forward demands in exchange for aid to Kazakhstan \ photo REUTERS
In exchange for CSTO assistance to Kazakhstan in suppressing protests in the country, Russia put forward four conditions to the Kazakh authorities.
It is reported by the Turkish edition Akit . President Kassym-Jomart Tokayev, speaking on the national channel Habar 21, confirmed that he had asked the presidents of the CSTO member states (Russia, Kyrgyzstan, Tajikistan, Belarus and Armenia) to help restore order in his country.
"I met with the leaders of the member states of the organization. I asked them to help Kazakhstan overcome this terrorist threat … I look forward to quick steps to ensure security," Tokayev said in his address.
Following this statement by President Tokayev, according to Akit, Russia put forward certain conditions to help Kazakhstan. "These conditions included the recognition of the annexation of Crimea, the restoration of the Russian language as a second official language, the granting of military bases to Russia and autonomy for Russian minorities," the Turkish edition writes, citing its sources in Nur-Sultan.
READ ALSOCSTO contingent is heading to Kazakhstan: Russian troops have already arrived in the country
As UNIAN reported earlier, protests have been held in Kazakhstan since January 2 . People took to the streets of cities due to the rise in prices for liquefied gas. Later, citizens began to demand the resignation of the president, the government, and the introduction of democratic changes.
During the rallies, law enforcement officers use force against the protesters, hundreds of people are detained.
In connection with the protests, the country's President Kassym-Zhomart Tokayev accepted the resignation of the government. He decided to transfer the interim duties of prime minister to Alikhan Smailov.
Nursultan Nazarbayev left the post of chairman of the Security Council of Kazakhstan. The Security Council was headed by Tokayev.
In the capital of the country Nur-Sultan, the city of Almaty, Almaty and Mangistau regions, a state of emergency was introduced from January 5 to 19.
The President of Kazakhstan asked the heads of state of the Collective Security Treaty Organization (CSTO) for help.
The troops of the Russian Federation, Armenia, Belarus, Kyrgyzstan and Tajikistan are  sent to Kazakhstan  for a limited period of time to "stabilize and normalize the situation."
(c)UNIAN 2022